Black Bears Blind Sided by Sweets
Sweets explode offensively and force a game 3 rubber match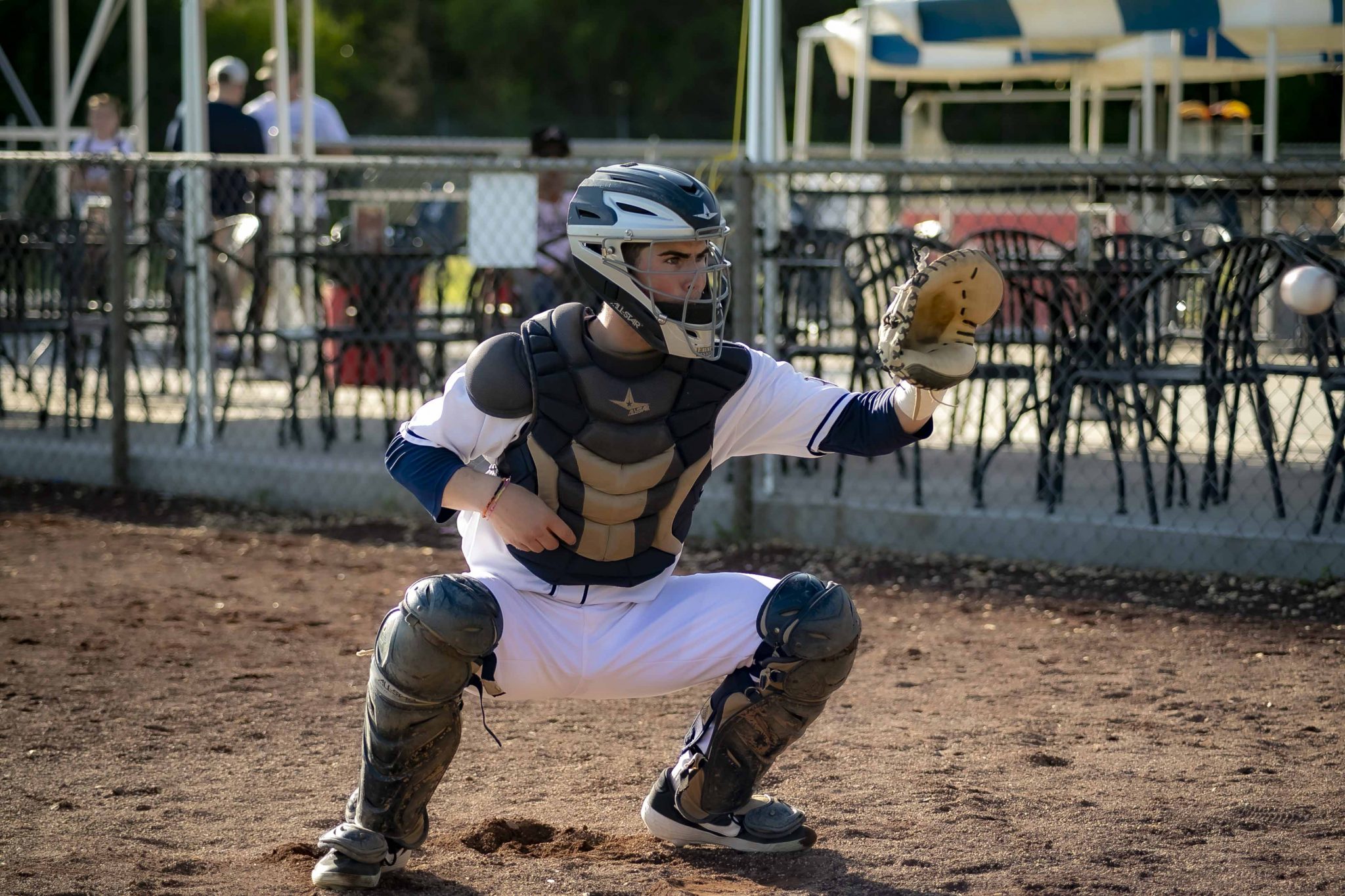 Cesar Lopez and Brock Ephan combined for seven hits while pitchers Brayde Hirai and Landon Boeneke combined on a three-hitter Sunday as the Walla Walla Sweets powered their way to a 12-2 victory over the Cowlitz Black Bears in West Coast League baseball action at Lower Columbia College's Story Field in Longview.
Walla Walla, which scored just 25 runs in its previous nine games, busted loose for 12 runs on 12 hits on Sunday. Lopez led the way with four hits and Ephan had three.
Ryan Johnston started off the Walla Walla first with a walk. One out later, Lopez lined a single off the right shin of Cowlitz starter Dylan Pottgieser, thus leading to an early exit by the Black Bears' hurler. Chazz Martinez followed with a walk against Dale Takalo, and Johnston scored on a wild pitch.
Cowlitz evened the score on a balk in the home first before the Sweets broke through for two runs in the second. Justin Folz walked with one out, Patrick Caulfield drew a base on balls with two out, and Lopez drove them both in with a looping double to left field.
Hirai retired six of seven hitters he faced over his next two frames and chalked up a couple of strikeouts in the process.
Johnston and Lopez manufactured a run in the fourth with a double steal. Lopez stole second and Johnston swiped home.
Hirai walked the first two hitter he faced in the bottom of the fourth, but proved to be more than up to the task of keeping the 4-1 Sweets lead. Brian Cromwell bunted in the air to Hirai, Seth Beckstead bounced back to the mound, and Zach Smith was denied on a grounder to third.
Walla Walla upped its advantage to five, 6-1, in the fifth. Parker Price reached base on a fielder's choice, stole both second and third, and scored on an error. Johnston later contributed a run-scoring single.
The lead grew to 7-1 in the sixth. Lopez led off with a single and crossed the plate on a two-out double by Ephan.
It became 8-1 in the eighth. Lopez doubled, Martinez was hit by a pitch, and Caleb Farmer singled in his two-bagging teammate.
Four more runs crossed in the ninth. Farmer and Dimick Wood drew bases-loaded walks, Price was hit by a pitch with the sacks juiced, and Carson Green singled for the Sweets final run of the game.
While the Sweets enjoyed a productive offensive night, Boeneke retired 11 of 14 hitters faced in innings five through eight before yielding a run in the ninth. His five-inning effort, which included two K's, earned him the win.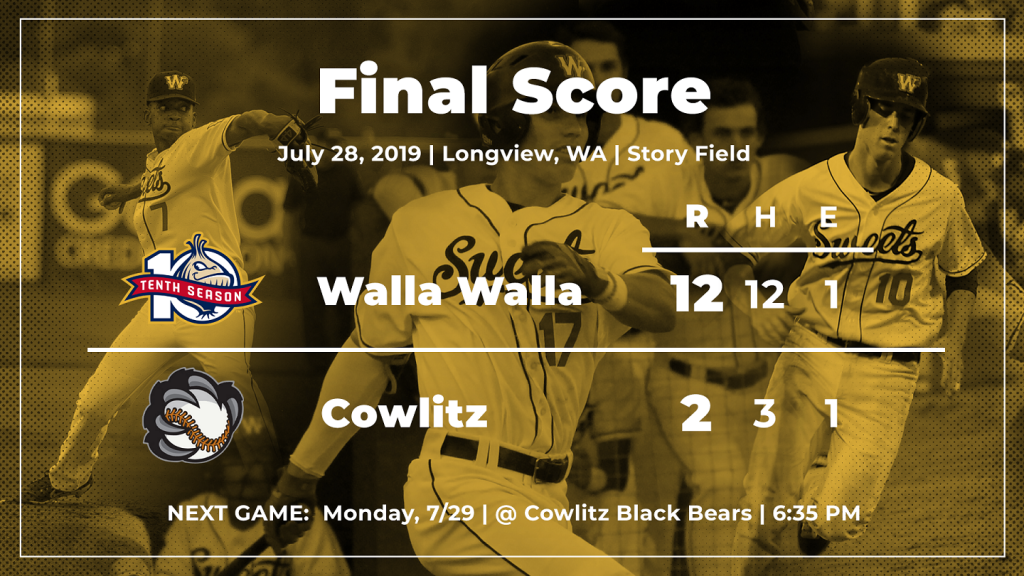 The rubber game of the series is Monday night at 6:35.