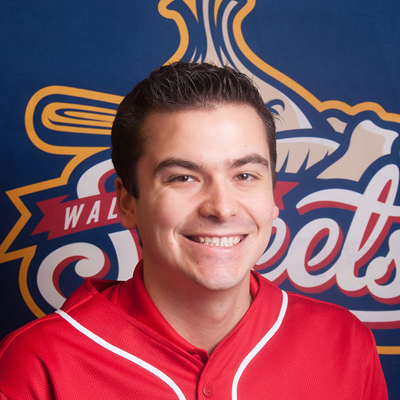 Cody Miller
Alma Mater: Washington State University
Hometown: Twinsburg, OH
Experience: 7 Years
Miller grew up in the Midwest in the town of Twinsburg, Ohio, before his family moved to Seattle in 2008. He served as a Sweets intern during the 2017 season, became the director of sales and operations in 2018, and was assistant general manager in 2019, while also overseeing food and beverage operations. He was promoted to Sweets general manager in November 2019.
Miller says the best part of working in #SweetsCountry is by far the fans, and that the community support for the team is amazing.
Miller attended Washington State University ('17) and studied sport management. While at WSU, he held a marketing internship position with the athletic department. His responsibilities included setting up and taking down promotional areas at all home football games, and was the primary intern for the women's soccer team. He is the son of Kelli and Denny Miller and has two sisters, Michaela and Morgan.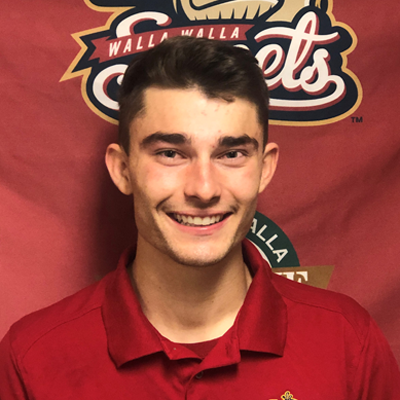 Tommy Ott
Alma Mater: Central Washington University
Hometown: Kittitas, WA
Experience: 3 Years
Tommy Ott is the Director of Sales and Operations for the Walla Walla Sweets. In high school, Tommy wrestled and played baseball at Kittitas Secondary School, 5 miles outside of Ellensburg, Washington. He graduated from Central Washington University with a major in Sport Management and a minor in Entrepreneurship in 2019. To start his career in sports, he worked for the Yakima Valley Pippins, the Sweets' sister team, as an intern during the 2019 season. After leaving the Pippins, Tommy joined the Tampa Bay Rays as a stadium operations intern until February 2020, to join the Sweets in his current role. In his free time, Tommy enjoys biking, hiking, and watching sports and Netflix. Aside from Sweets baseball, he is a big fan of the Seattle Seahawks and Mariners.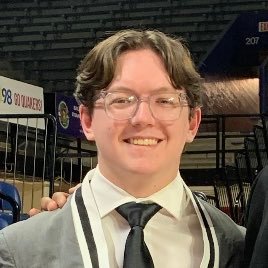 Gary Erdelyi
Alma Mater: Rowan University
Hometown: Brick, NJ
Experience: 2 Years
Erdelyi grew up on the Jersey Shore in the town of Brick, New Jersey, where he currently resides today. Erdelyi joins the Sweets with plenty of baseball experience working as a broadcaster for Wilmington Blue Rocks, the High-A affiliate of the Washington Nationals. During the offseason Erdelyi works as a broadcaster for Penn and Princeton athletics on the Ivy League on ESPN+ as well as for Rider University,  the University of Maryland, and New Jersey City University.
Erdelyi attended Rowan University ('21) in South Jersey and studied Journalism and Radio, TV, and Film. While at Rowan, he was the Sport Director and Lead Broadcaster for Rowan Radio 89.7 WGLS-FM. He is the son of Gary and Mellissa Erdelyi and has a brother, Michael, and twin sister, Jessica.