Knights Topple Sweets, 9-2
Sweets drop game 1 against the Corvallis Knights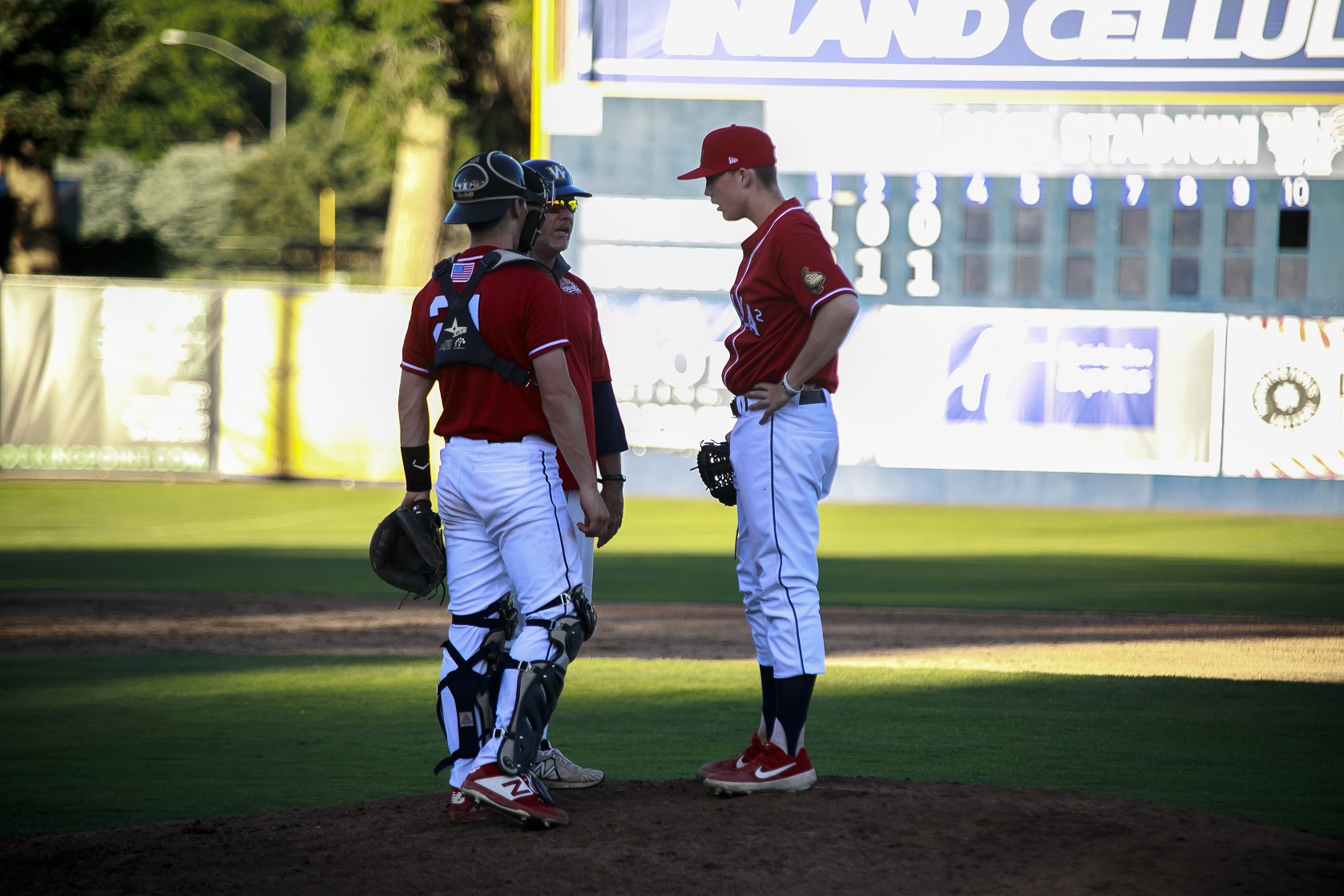 The Corvallis Knights remained red hot at the expense of the Walla Walla Sweets on Friday night at Goss Stadium at Coleman Field.
Corvallis, which emerged on top of the West Coast League's South Division wars during the first half of the 2019 campaign, broke open a tight game with four runs in the sixth inning and cruised to a 9-2 victory in game one of a three-game weekend series.
The Knights, who have won 20 of their last 21 league games, are now 5-1 in the WCL's second half and improved to 26-7 overall.
Walla Walla, which suffered its third straight loss, is 2-4 and 20-13.
Corvallis produced the game's first run with two out in the bottom of the second inning. Michael Curialle doubled and scored on an Elliott Willy single.
The Sweets evened the score in the third. Patrick Caulfield earned a one-out walk, then stole second and third – giving him 26 stolen bases for the season. Ryan Johnston walked and Caulfield scored on a 4-6 fielder's choice off the bat of Cesar Lopez.
Corvallis reclaimed the edge in the home third and never looked back.
Walla Walla managed just one baserunner in innings four through six. It was Caleb Farmer, who walked with two out in the sixth.
The Knights blew the game open with a quartet of two-out runs in the bottom of the sixth. Matthew Gretler singled in the first tally, Willy drove home two teammates with a double into the left-field corner, and then crossed the plate on a wild pitch.
Walla Walla scored its final run in the seventh. Michael Petrie stroked a one-out single and moved to third on a Brock Ephan hit. Each Sweet moved up 90 feet on an errant pick-off throw to third by Knights' catcher Zack Moeller.
Corvallis picked up two more runs in the bottom of the seventh. Briley Knight led off with his sixth home run of the season – a towering blow to right and, after a walk to Brooks Lee, Moeller doubled for an RBI.
The Knights added an unearned run in the eighth against Ephan, who wound up striking out the side in his only inning of work.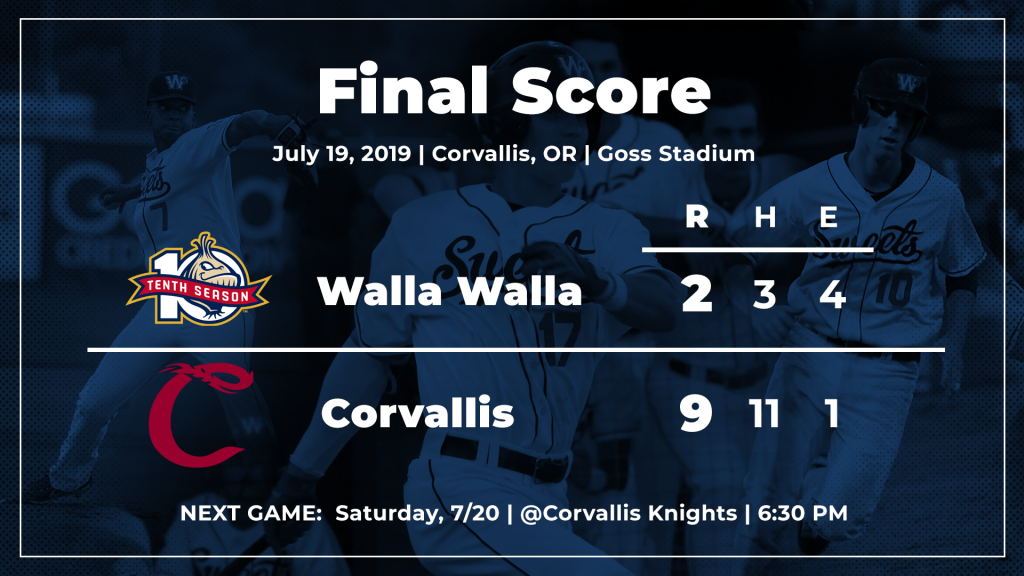 Game two of the series is Saturday night at 6:30.