Sweets lose in 19 innings...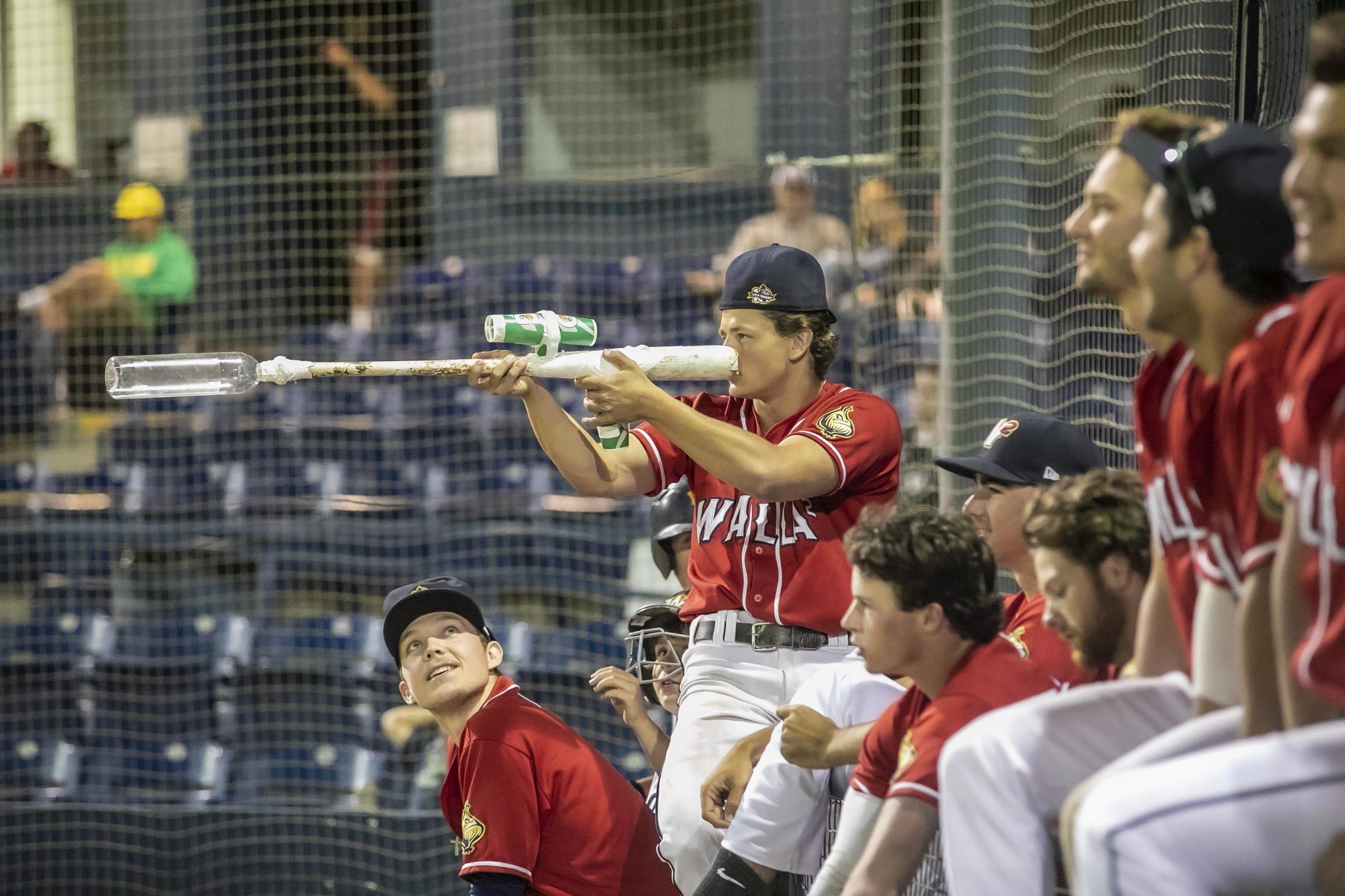 The longest game in the history of the Walla Walla Sweets franchise ended in disappointment early Thursday morning at historic Borleske Stadium.
Chase Meidroth lofted a sacrifice fly to right field in the top of the 19th inning and the Victoria HarbourCats held off a Walla Walla rally in the bottom of the frame to eke out a 4-3 West Coast League baseball victory.
Victoria handed the Sweets just their third series loss of the season and improved to 7-3 in the second half of WCL play.
The heartbroken Sweets slipped to 2-3 in the second half and are now 20-12 in all league games.
Patrick Caulfield, who registered his 16th multi-hit game of the season, led off the bottom of the first inning with a double into the left-center field alley and scored the first run of the game one out later on a single to center by Cesar Lopez.
Jordan Stubbings led off the Sweets second with a single. Michael Petrie walked and Parker Price followed suit one out later. Caulfield was hit by a pitch to force in a run.
The HarbourCats scored an unearned run in the third inning against Sweets starting pitcher Ben Johnson. Chase Wehsener walked with two out, went to second on a Kyle Harper single, and crossed the plate on an error.
Walla Walla's final tally came in the fourth inning on a 398-foot home run to left off the bat of Ben Fariss.
Pitchers Brennan Patterson, Charles Harrison, and Brayde Hirai combined to keep the HarbourCats off the scoreboard in innings four through eight despite some anxious moments in the fifth and sixth when the first two Victoria batters reached base on walks.
Tanner Haney started the HarbourCats' ninth with a walk and Nick Plaia hit a two-run home run to left the knot the score at 3-3.
Both teams frittered away scoring chances over the next nine innings. The Sweets best opportunity squandered came in the 13th when they left the bases loaded.
Walla Walla's threat in the bottom of the 19th started when Caulfield was hit by a pitch. Emanuel Dean singled him to third one out later. Dean went to second on  defensive indifference, but back-to-back strikeouts ended the game.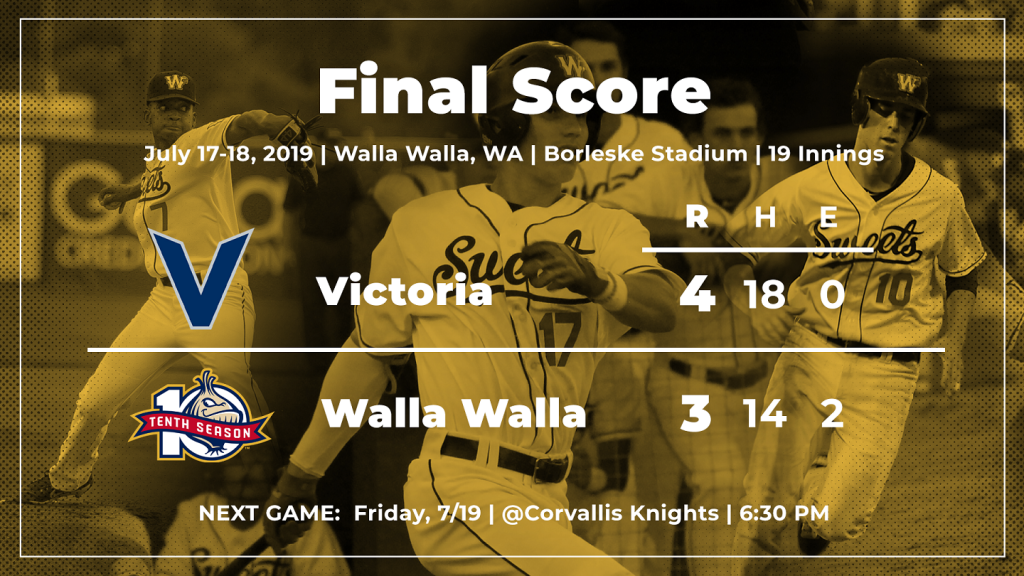 The Sweets open a three-game weekend series on Friday night in Corvallis. Games Friday and Saturday are scheduled for 6:30 and the pre-All-Star Break finale starts Sunday at 3 p.m.