Sweets Host Victoria, At Corvallis This Week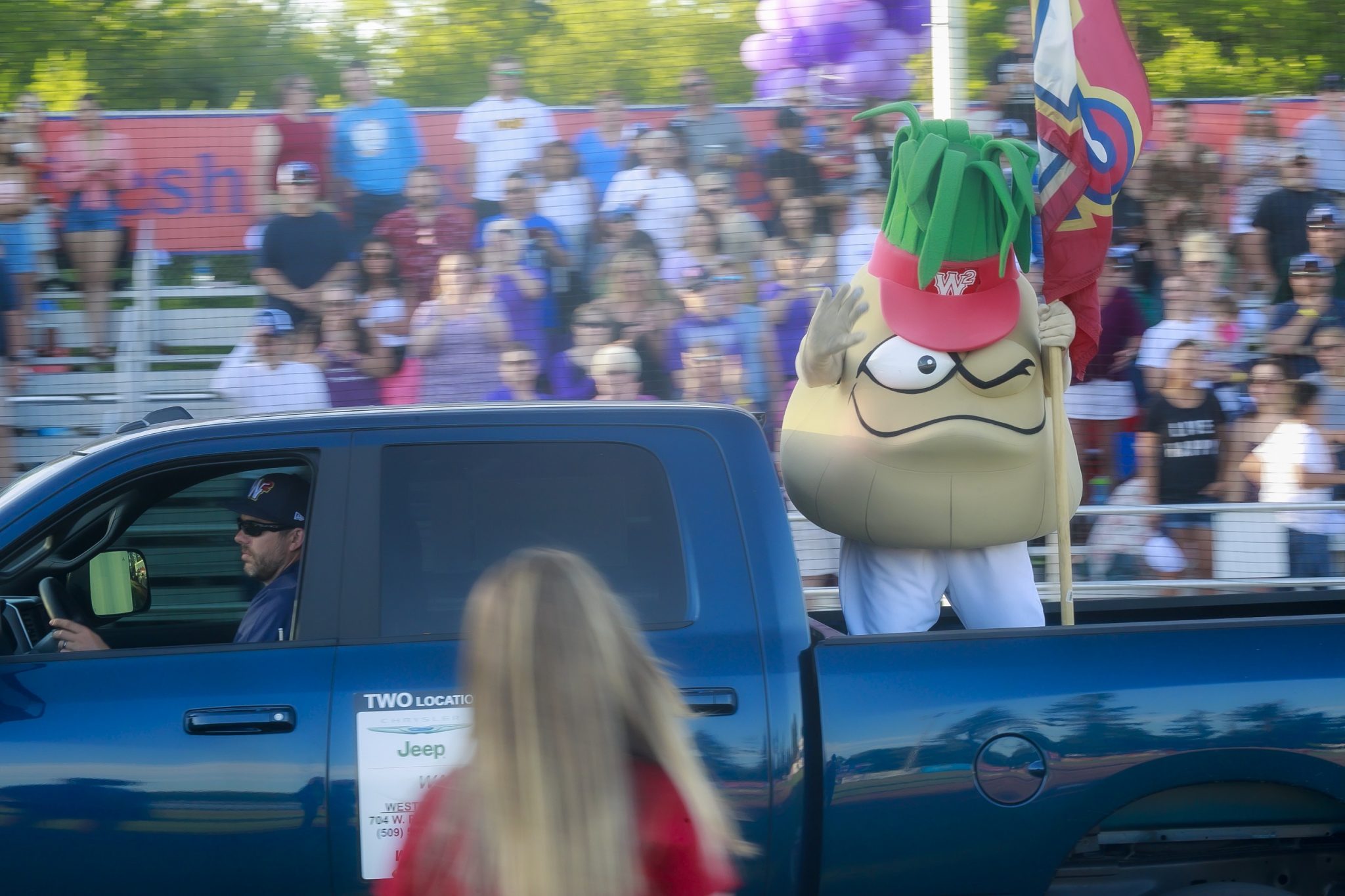 The Walla Walla Sweets, 1-1 in the second half of the West Coast League season, 19-10 in all WCL games, and 24-10 overall, resume league play Monday night when they open a three-game series with the Victoria HarbourCats (4-2, 22-11 prior to a Sunday game at Bend) at historic Borleske Stadium.
Walla Walla is scheduled to have an off-day Thursday before traveling to Corvallis (3-1, 24-7 before a Sunday contest with Kelowna) this weekend for a pre-All-Star Game series Friday through Sunday at Goss Stadium at Coleman Field.
This week's tasks figure to be daunting. Victoria went on an 8-and-2 tear to edge its way past Bellingham for first-half supremacy in the WCL's North Division. The Knights, who the Sweets swept in a season-opening, three-game series June 4-6 in Walla Walla, have claimed 18 of their last 19 outings against league opposition, and prevailed in their final 15 first-half contests to earn a South Division playoff berth.
The Sweets defeated the Cascade Collegiate League, 5-2, on Saturday night in their final non-league game of 2019. Cesar Lopez had three hits in the game while Patrick Caulfield, Caleb Farmer, and Jordan Stubbings collected two apiece. Walla Walla pitchers Chazz Martinez, Dimick Wood, Charles Harrison, Brayde Hirai, Ryan Johnston, and Reid Sebby combined on a five-hitter and to strike out 19 in the game.
Prior to 9-3 and 18-3 triumphs over the Military All-Stars, the Sweets split two games in Bellingham before having the rubber match of the series postponed by rain. It has been rescheduled, if necessary, August 12. Walla Walla dropped the series opener Monday night by a 4-1 count before bouncing back for an 11-7 win on Tuesday. The Sweets scored all of their runs in the latter game with two out.
Walla Walla dropped just its second series of the year before its trip to Bellingham. The Sweets lost two of three games to Kelowna to begin a six-game road trip. A game planned for July 5 was postponed due to inclement weather and was made up as part of a doubleheader the following day. The Falcons took both seven-inning games by scores of 3-2. Walla Walla salvaged the final game of the set by a 6-3 count.
The Sweets opened the month of July with a series win over the Cowlitz Black Bears. Walla Walla won game one, 13-4, lost the second game 7-6, and emerged victorious on July 4 by a 6-4 tally.
Caulfield continues to rank in the league's top five in hitting. He is currently fifth with a .369 average. He has four home runs and 18 runs batted in and leads the WCL with 23 stolen bases. Teammate Justin Folz is scratching the surface of the top 10. The Sweets third baseman/designated hitter is at .314 (11th), is tied for the league lead in doubles (10), and has hit two round trippers and driven in 14 runs. Left-handed pitcher Travis Craven is third among WCL pitchers with a 1.44 earned run average. He has thrown 25 innings in nine starts and boasts a 4-to-1 strikeout-to-walk ratio (28 K's and 7 BB's).
Victoria's Frankie Niemann leads the WCL with a .418 batting average (38-for-91) and has a home run and 21 RBI on the season. Parker Bramlett is just one batting-average point behind Folz and has 12 runs driven across. Pitcher Cade Smith, like Craven, has an impressive K-to-BB ratio. He has fanned 27 and doled out seven bases on balls in 29 innings.
The Knights' Jake Holcroft is second in the WCL with a .397 batting average. He has a half-dozen doubles, two triples, 25 RBI and 15 stolen bases. Briley Knight is at .357 with four long flies and 27 RBI, and is tied with Folz for the league's top spot in two-base hits. Two other Corvallis hitters are in the top 10 in batting – Michael Curialle (.333) and Andy Atwood (.323).
All three games between the Sweets and HarbourCats begin at 6:35. The first two games of the Corvallis series will start at 6:30 and the finale is set to commence at 3 p.m.
UPCOMING PROMOTIONS: 7/15 – Bud Light Batting Practice and $1 Del Taco Tacos; 7/16 – Fans in attendance that purchase merchandise in the stadium team store will receive a 40 percent discount.