Sweets Nipped by Black Bears
Sweets lose a heartbreaking game against the Black Bears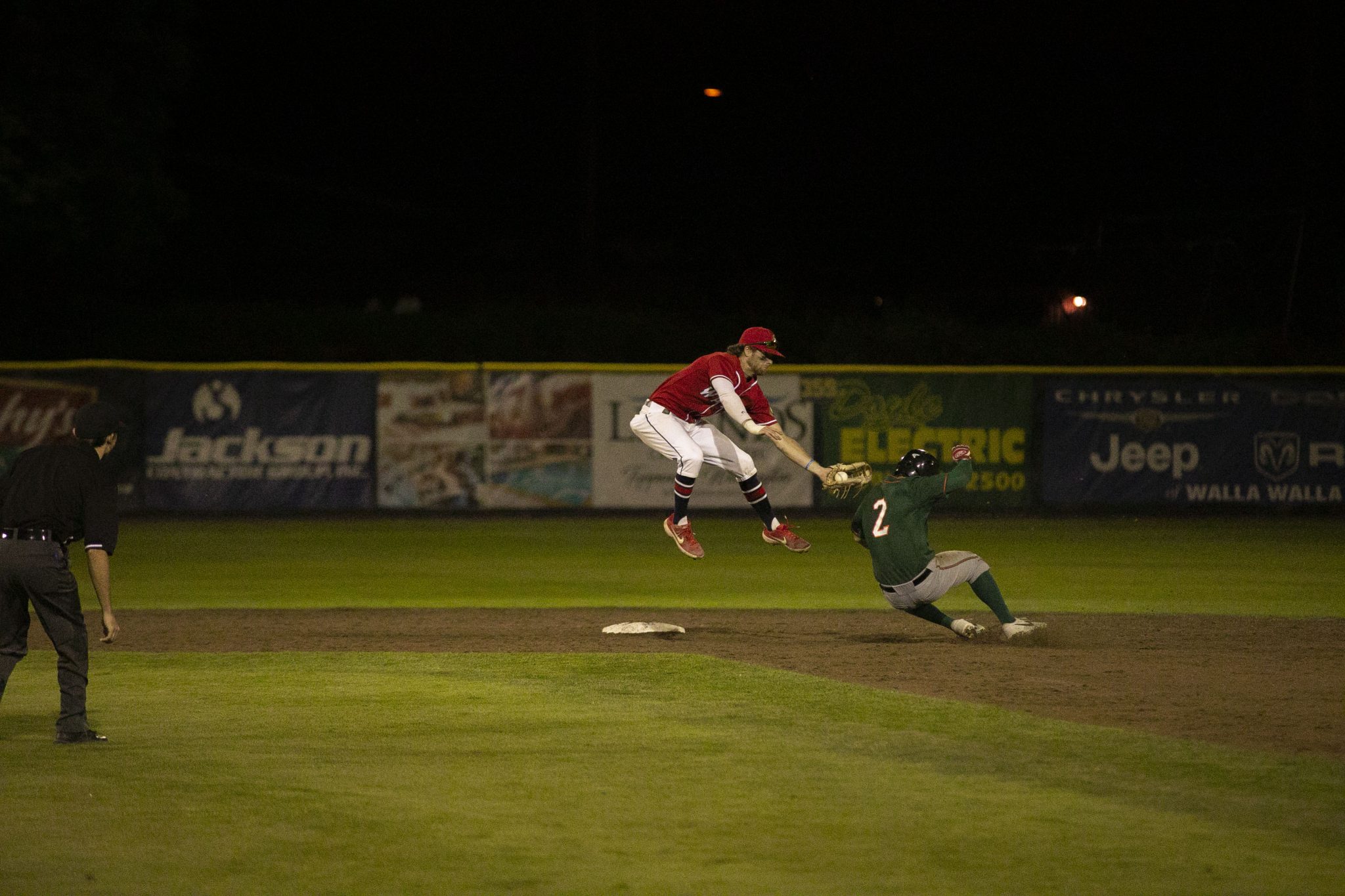 Visiting Cowlitz overcame an early 6-3 deficit with single runs in the third, fourth, seventh, and eighth innings Wednesday night and registered a 7-6 victory over the Walla Walla Sweets in the middle game of a three-game West Coast League baseball series at historic Borleske Stadium.
The loss dropped the Sweets, now 16-7, out of a first-place tie with Corvallis at the top of the WCL's South Division.
Walla Walla plated a run in the first inning. Patrick Caulfield led off with a walk, stole both second and third and, one out and a walk to Ben Fariss later, scored on a Cesar Lopez grounder to short.
Cowlitz took the lead in the second when it pushed across three runs on only one hit. It was aided by four walks along the way.
The Sweets responded with five runs in their half of the second. Jordan Stubbings led off with a double. One out later, Michael Petrie tripled to right field to even the score at 2-2. Ryan Johnston brought in Petrie with a single to center. Caulfield and Parker Price followed with back-to-back doubles and Ben Fariss singled to cap the frame's offensive feast.
The Black Bears used a hit by pitch to score in the third and a sacrifice fly in the fourth to draw within one run. It knotted the score in the seventh on a lead-off home run by Austin Bell, and took the lead in the eighth on a two-out RBI single by Sam Ireland.
Walla Walla contributed to its own demise by stranding 11 runners on base. It left a runner at first in the third inning, and runners at second and third in the fourth and first and second in the fifth. Another runner was stranded at second  in the seventh. But perhaps the most crushing blow of all occurred in the eighth when the Sweets left the bases loaded.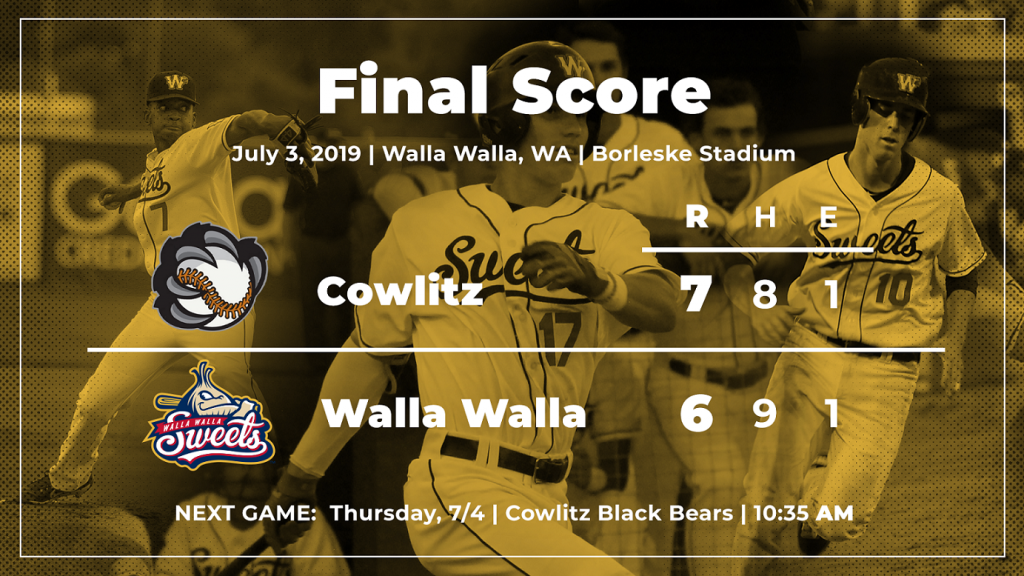 The rubber game of the three-game series is Thursday at 10:35 a.m.