Sweets Drop Finale vs Bend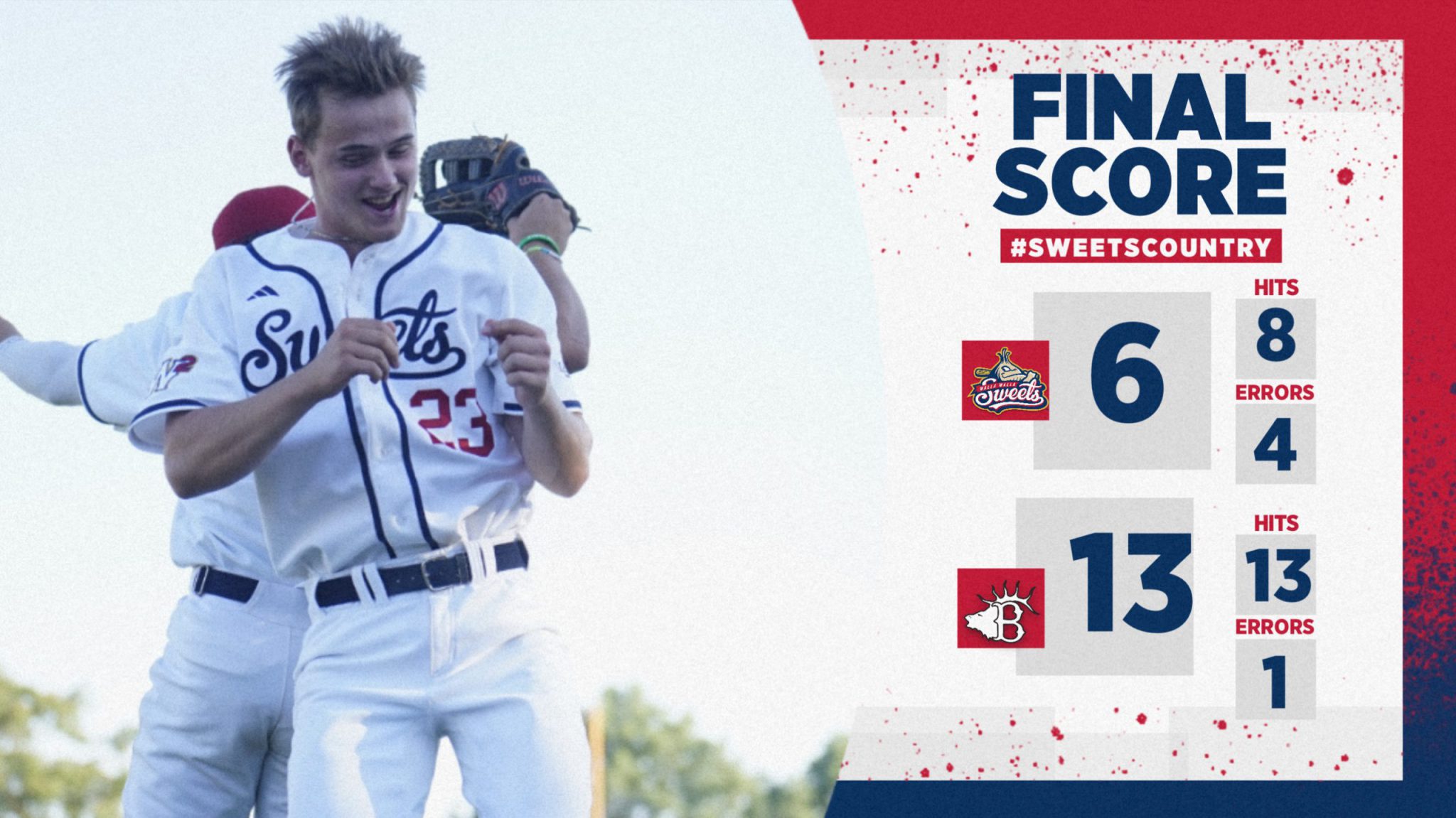 WALLA WALLA, WA- The Walla Walla Sweets secured a series victory however dropped the final game vs. Bend 13-6 on Thursday night. With the loss, the Sweets move to 16-29 and 6-12 in the second half. 
The Sweets struck first in the ball game as Logan Meyer drove in Cayden Wotipka with an RBI double in the second inning. The Sweets ended things after two with a 2-0 lead as Andrew Graham came in to score on a Vicente Feliciano groundout. 
Bend ended the game incredibly strong starting off their scoring in the fifth inning taking a 3-2 lead after the inning as the Elks followed it up with a two-run sixth making it 5-2 after the sixth.
Walla Walla answered the big innings with a huge one of their own scoring four in the bottom of the sixth to take a 6-5 lead. Vicente Feliciano continued his hot streak with an RBI triple in the inning cutting the lead to one. Aidan Espinoza followed Feliciano's triple with a two-run base hit giving the Sweets the lead after six.
However, the Sweets then went silent with Bend scoring with crooked numbers in each of the next three innings with no answer from the Sweets.
Sweets by the Numbers
Vicente Feliciano extended his now four-game hit streak 

Logan Meyer and Feliciano both had multiple RBIs

Aidan Espinoza has recorded a hit in each of the last five games played
 Up Next
The Sweets face off with Yakima Valley on 7/28/23 at 6:35 P.M.