Sweets Fall in Opener vs Corvallis
Massive first inning guides Corvallis over Walla Walla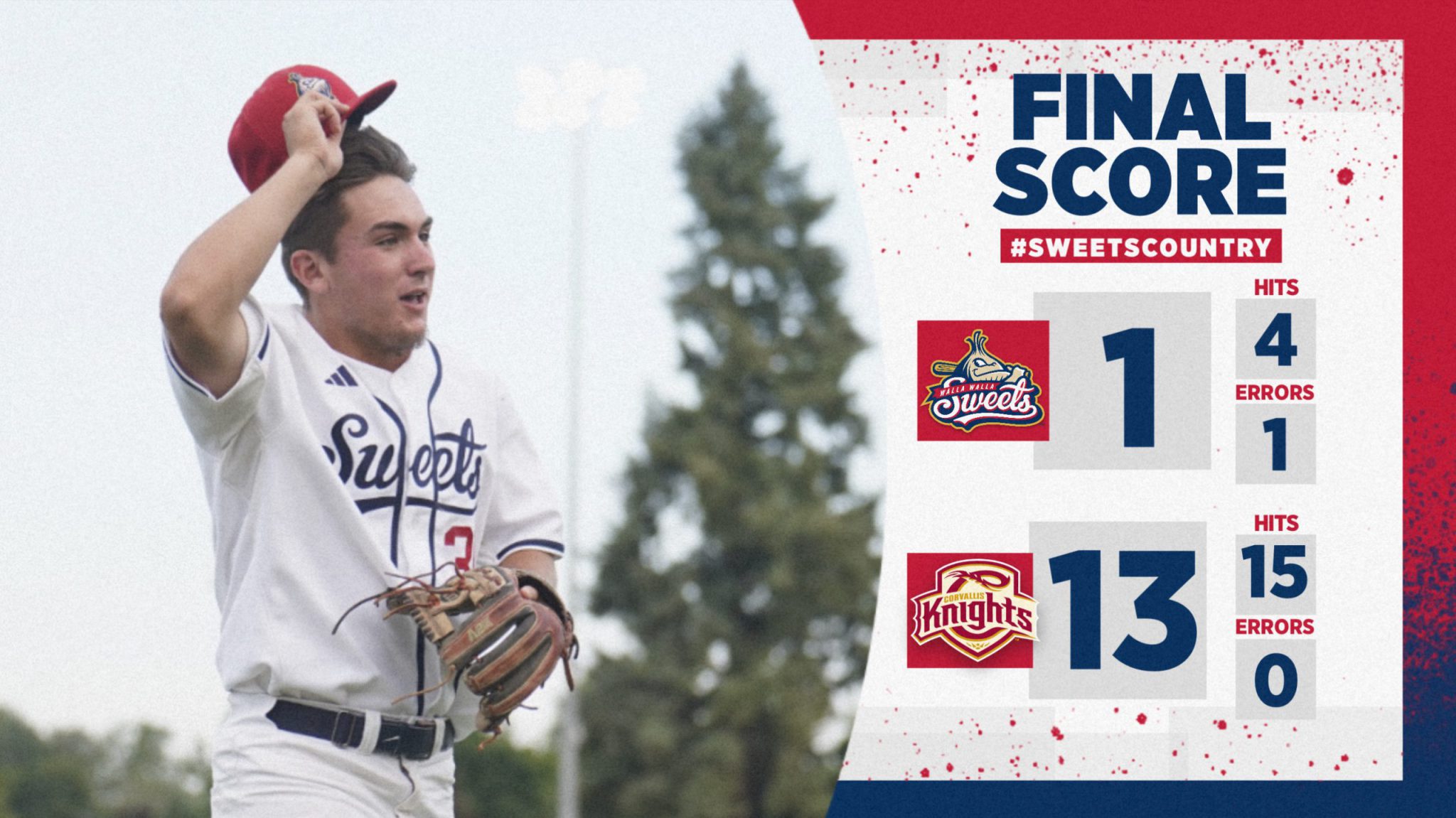 WALLA WALLA, WA- The Walla Walla Sweets dropped game one to Corvallis 13-1 as the Knights held the Sweets to only four hits on the night. With the loss, the Sweets move to 14-26 overall and 4-9 in the second half.
Corvallis kicked off the ball game with a massive six-run inning at the top of the first knocking Francisco Lopez out of the game through only ⅔ of an inning. Lopez allowed six runs on three hits before exiting with an injury.
The Knights continued to let it pour, going up 9-0 before the Sweets found an answer. Walla Walla did see a run come aboard in the fifth as Maxton Martin drove in Jakob Marquez to get the Sweets on the board however the Sweets wouldn't get much more going late in the contest.
Sweets by the Numbers
Pu'ukani De Sa and Carter Booth recorded their first hits with Walla Walla.
Tyler Harper went two innings allowing only one run on two hits 
Sweets pitchers recorded a season-low one-strikeout in the loss
 Up Next
The Sweets continue to face off with Corvallis on 7/22/23 at 4:35 P.M.