Sweets Fall in Game Two With Nanaimo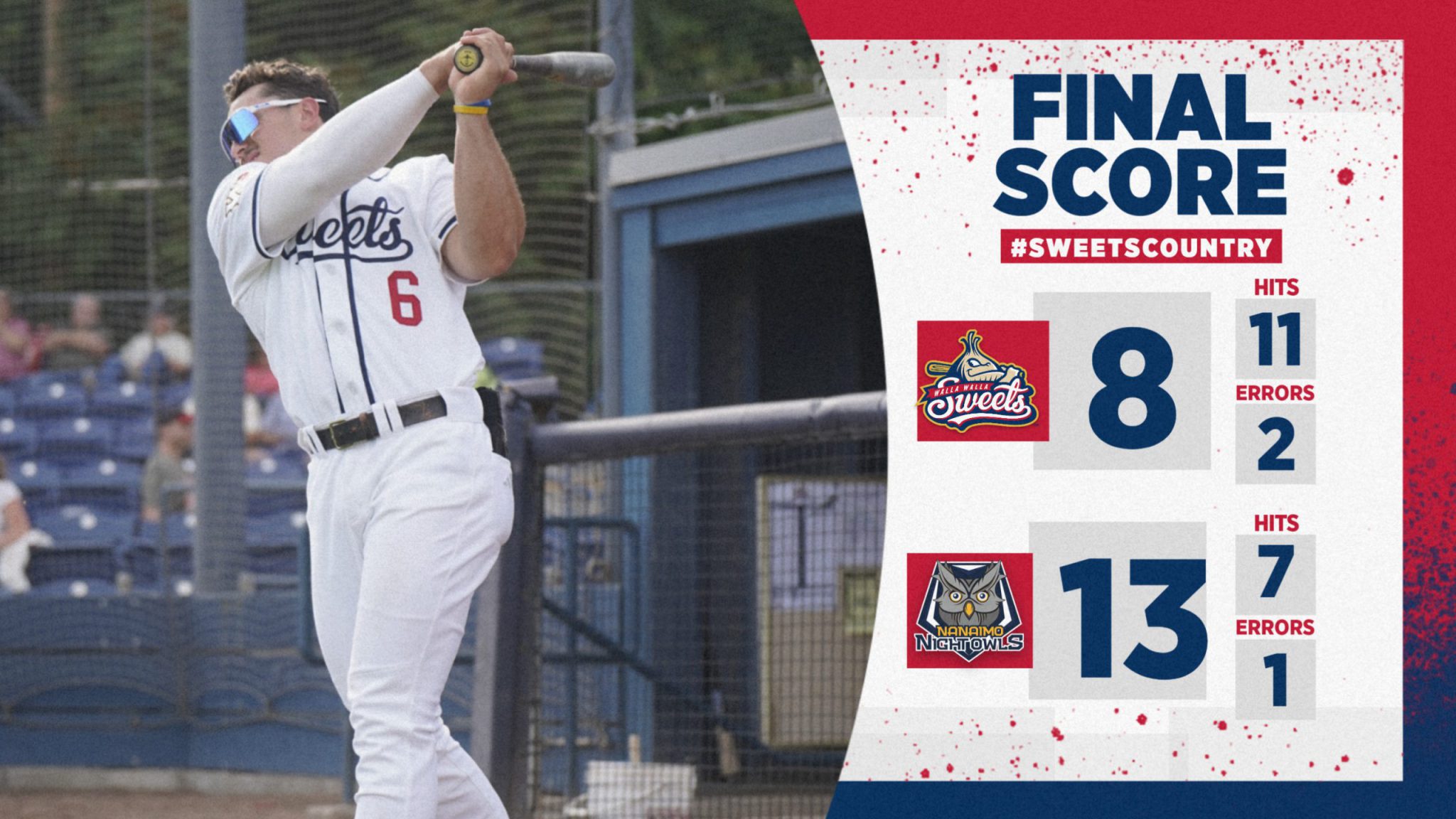 WALLA WALLA, WA- The Walla Walla Sweets dropped game two vs the Nanaimo NightOwls 13-8 on Saturday night as the NightOwls clinched the series in Eastern Washington after taking each of the first two. With the loss, Walla Walla moves to 10-19 on the season.
The Sweets did strike first in the ball game driving in four runs in the first inning in big thanks to a Maxton Martin 3-run triple. Walla Walla held a lead even after giving up a pair of runs in the top of the third which cut the lead in half at the time. 
However, after the Sweets couldn't get on the board to answer the NightOwls took advantage of some big Sweets mistakes. In the fourth, Nanaimo put together a 9-run inning to go ahead 11-4 in the fourth.
Walla Walla brought a fight late, bringing in a trio of Onions to score in the sixth. Jakob Marquez kicked off the scoring with a base hit to left scoring Andrew Graham. Aidan Espinoza and Maxton Martin followed after with RBIs however the late rally was not enough for Walla Walla in Game Two.
Sweets by the Numbers
Ben Parker got his fourth multi-hit game in his last five.

Max Martin drove in a season-high four runs in the loss. 

Knowles extended his on-base streak to 20 games (2nd longest this year for Walla Walla)

Kolby Solomon went 3 innings striking out a game-high four batters
 Up Next
Sweets square off with Nanaimo on 7/9/23 at 6:35 P.M