Sweets Cruise Past CCL Showcase 11-1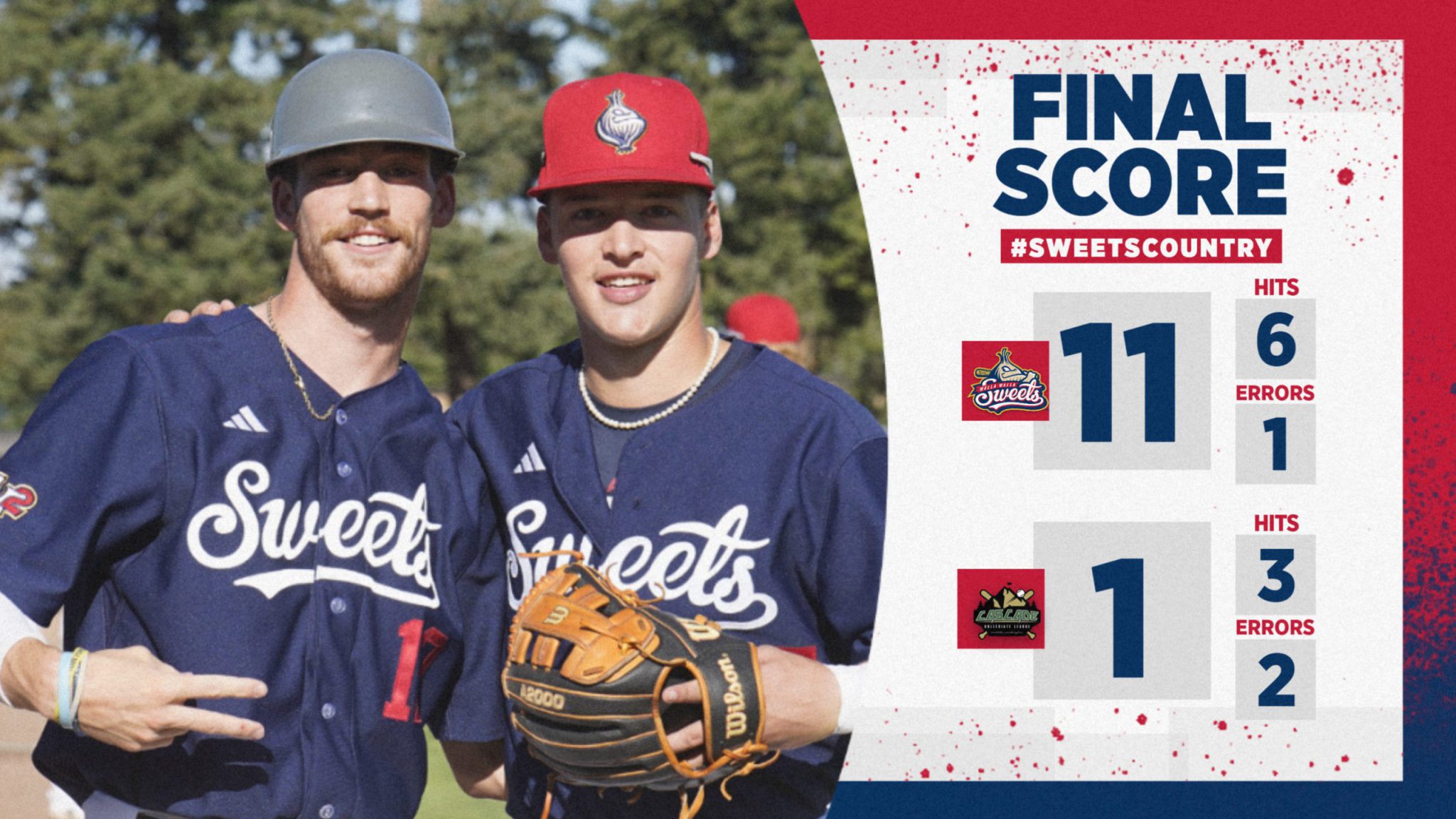 WALLA WALLA, WA-  The Walla Walla Sweets dismantled the CCL Showcase squad busting out 11 runs to take down the CCL in the Sweet's return to Borleske. Walla Walla took the non-league matchup tying a season-high of 11 runs.
Otho Savage set the tone early for Walla Walla punching out his first batter of the day and sitting down the first three batters in order in the 1st inning. Savage was incredible for Walla Walla busting out a season-best outing going six scoreless innings allowing one hit and striking out five while recording the win.
The offense followed the lead set by Savage by matching the great defense with some run support as Walla Walla loaded the bases in the first inning. Aidan Espinoza drove in a pair to get Walla Walla up early, and Mason Millar followed with his first RBI of three on the evening for the Sweets to make it 3-0 after one frame.
Espinoza and Millar got after it again showing the CCL some Deja Vu. In the third, the duo drove in a pair with Millar driving in Espinoza to make it 5-0. 
The Sweet's biggest inning however came in the fourth where everyone got a chance to work. Walla Walla scored six runs in the inning highlighted by Millar's final RBI on the day as the third baseman from WWCC drove in Maxton Martin as Walla Walla would make it 11-0 past the halfway point.
Sweets by the Numbers
Savage had a season-best outing going six scoreless innings allowing one hit and striking out five while recording the win.

Both Millar and Espinoza had individual-best days with 3 RBIs each

Maxton Martin scored 3 times in the win
 Up Next
Sweets square off with the Victoria on 7/4/23 at 12:05 P.M