Sweets Drop Game 2 with Ridgefield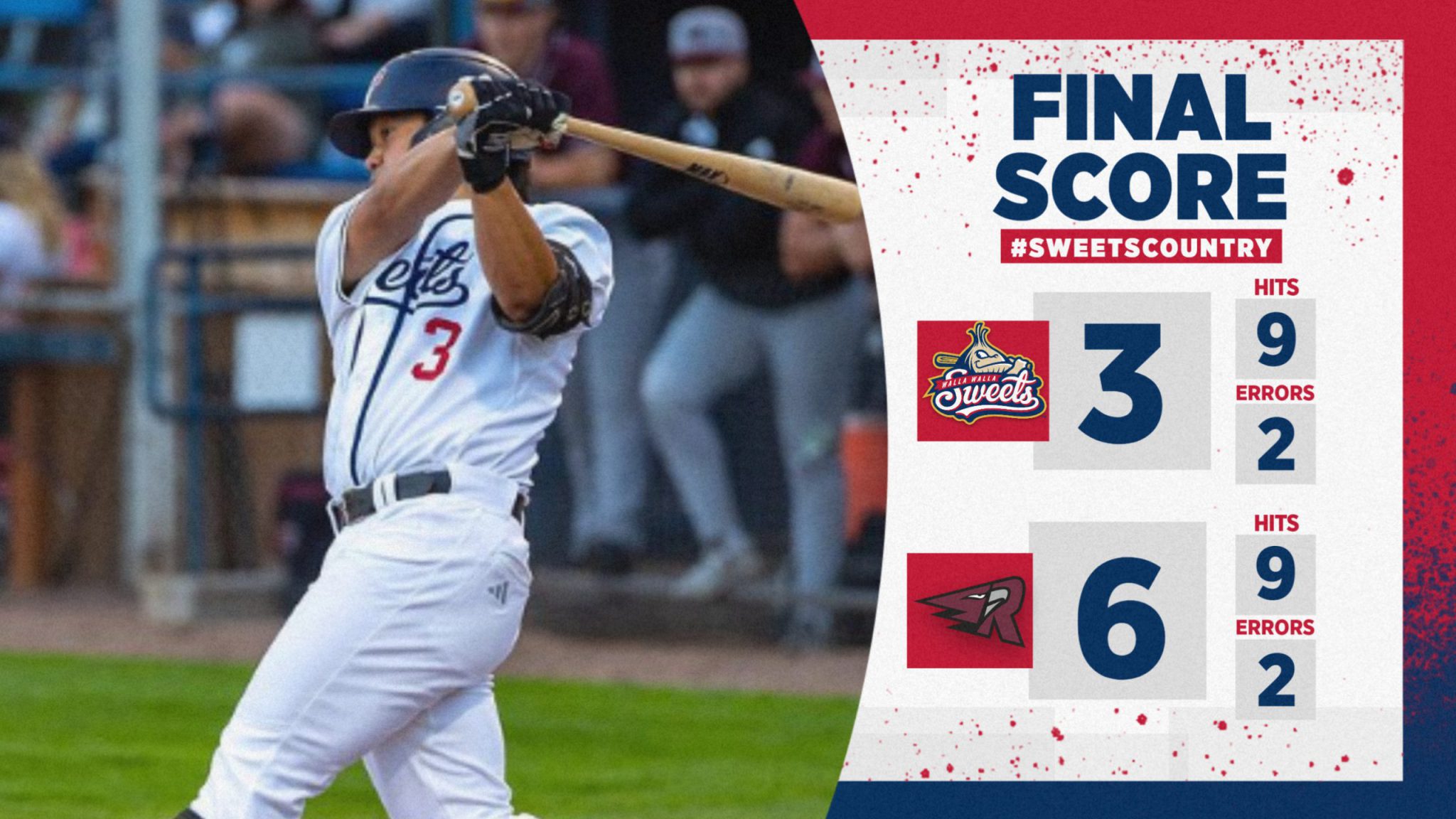 WALLA WALLA, WA-  The Walla Walla Sweets fell in the middle contest as Ridgefield would stay alive in the three-game set taking game two by a 6-3 margin. With the loss, the Sweets fall to 1-7 on the season.
The Sweets got on the board first as Manny Casillas drove in Kennedy Hara to kick off the ball game. However, the Sweets would not find much offense after that and surrendered 3 runs in the top of the third after an error with 2 outs would see the Raptors score two runs.
 Ridgefield would keep the offense going strong adding runs in the sixth, seventh, and eighth to extend the lead following Walla Walla getting one thanks to a Andrew Graham sac-fly.
In the ninth, Ben Parker and Colby Moran would get on base to kick off the inning. Parker came in score to cut the lead to three, however, after a controversial call made to sit down Peyton Knowles at second the Sweets would not be able to mount the comeback and fell to Ridgefield in game 2.
Sweets by the Numbers
– Ben Parker added to his hit streak moving it to 7 games
– Kennedy Hara went 3/4 in his second game with Walla Walla
– Kolby Solomon went 3 innings striking out 4 batters and allowing one earned run in the loss
 Up Next
Sweets continue the series with Ridgefield on Sunday at 6:35PM