Sweets Get Win Number One of 2023 vs Ridgefield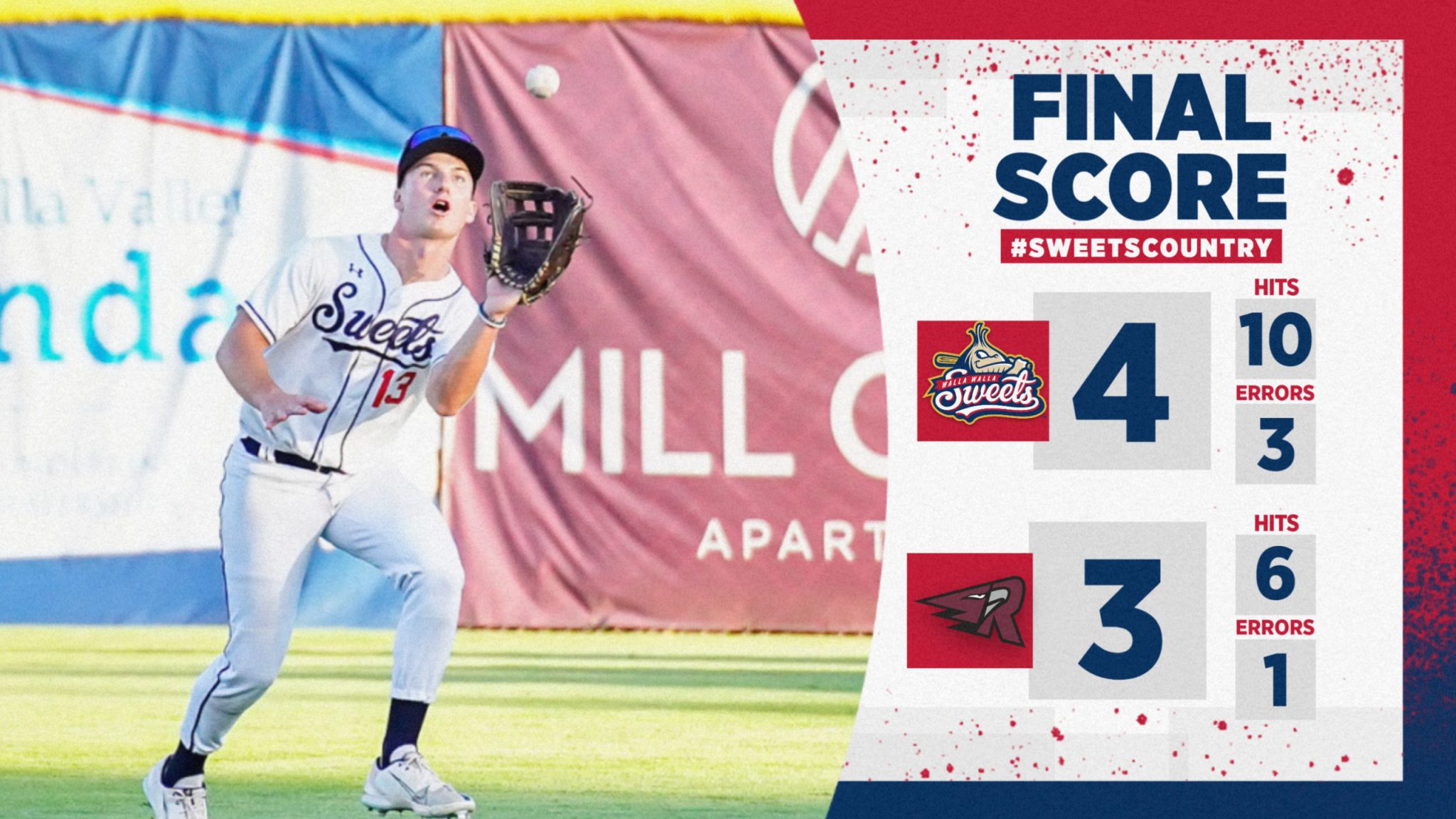 WALLA WALLA, WA-  The Walla Walla Sweets picked up win number one on Friday as they would fight back and win the home opener contest vs Ridgefield 4-3. With the win, the Sweets move to 1-6 and 1-0 inside the United States. 
The Sweets went down early as Ridgefield drove in a pair of runs in the first two innings making it 2-0 after 2 innings of work. However, in the bottom of the fourth, Walla Walla would find the runs to tie up the ball game. The Sweets would load the bases as Caleb Gray would score Ben Parker on a sac-flly and Davis Carr scored Manny Casillas with his first career hit to tie things up at 2.
Sweets ran into trouble with a base loaded balk called in the top of the sixth gave Ridgefield a late 1 run lead. But, the Sweets would find the answer in the next inning scoring two in the bottom of the seventh after a 1-out triple from Vicente Feliciano followed by RBI base hits from Kennedy Hara and Ben Parker which would propel the Sweets to victory vs Ridgefield.
Josh Aribal would close things out on the mound with his high energy approach striking out 3 batters in two innings allowing no hits or runs in his appearance. 
Sweets by the Numbers
– Ben Parker added to his hit streak moving it to 6 games
– Davis Carr and Kennedy Hara would both pick up RBIs in their Sweets debuts
– Mason Brunson, Aidan Aitken, and Josh Aribal would all go scoreless in 4 combined innings.
– With the win the Sweets move to 1-0 at home and on US soil
– The win is also the first as manager for Jarrod Molnaa
 Up Next
Sweets continue the series with Ridgefield on Saturday at 6:35PM