Sweets Fall in Finale vs Victoria
Sweets Finish Road Trip 0-6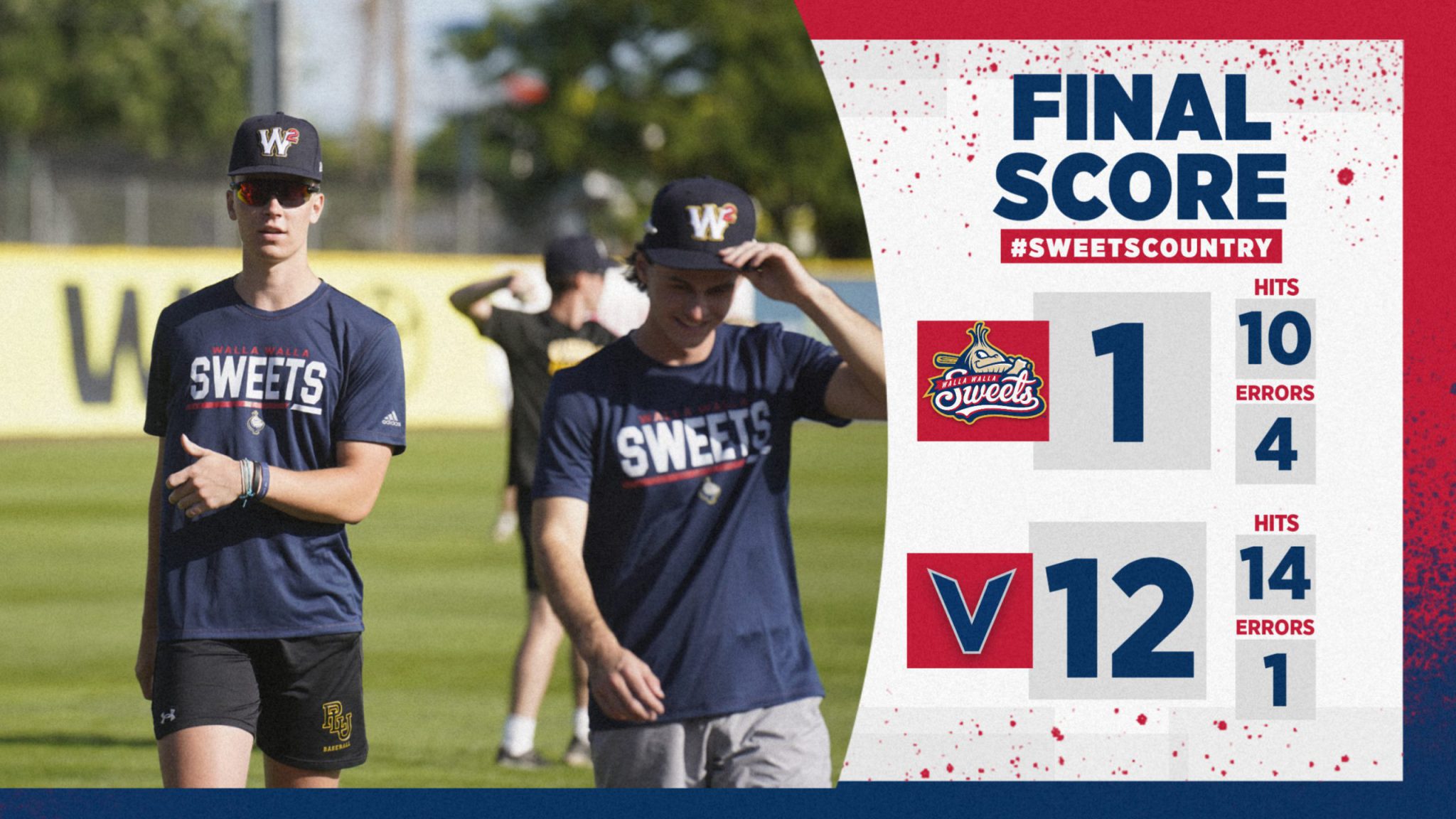 VICTORIA, BC-  The Walla Walla Sweets would drop the final contest in British Columbia 12-1 starting 0-6 after their first road trip of the season. 
The Sweets would show a couple of strong defensive innings but couldn't get on the board as Victoria would load the bases on a fielding error from Colby Moran, moments later Jack Johnson of the HarbourCats would clear all the base runners with a 3-run triple to give Victoria a 3-0 lead in which they would never look back. 
Victoria would score seven runs unanswered until the Sweets would finally get on the board as Caleb Gray would come in as replacement for Colby Moran and drive in Manny Casillas with a double as Casillas started off the inning with a double as well.
The HarbourCats would drive in 5 runs in the 8th to respond sealing the deal in the finale game up North.
Sweets by the Numbers
– Logan Meyer would extend his hit streak to six games.
– The Sweets would get their third straight 10 hit game of the season
– Sweets drop to 0-6
– Landon Webb would pick up the loss going 4 Innings with 5 hits and 4 earned runs against.
 Up Next
Sweets return to Borleske as they will host Ridgefield on Friday 6/9/23