Sweets Swept By Nanaimo to Start 2023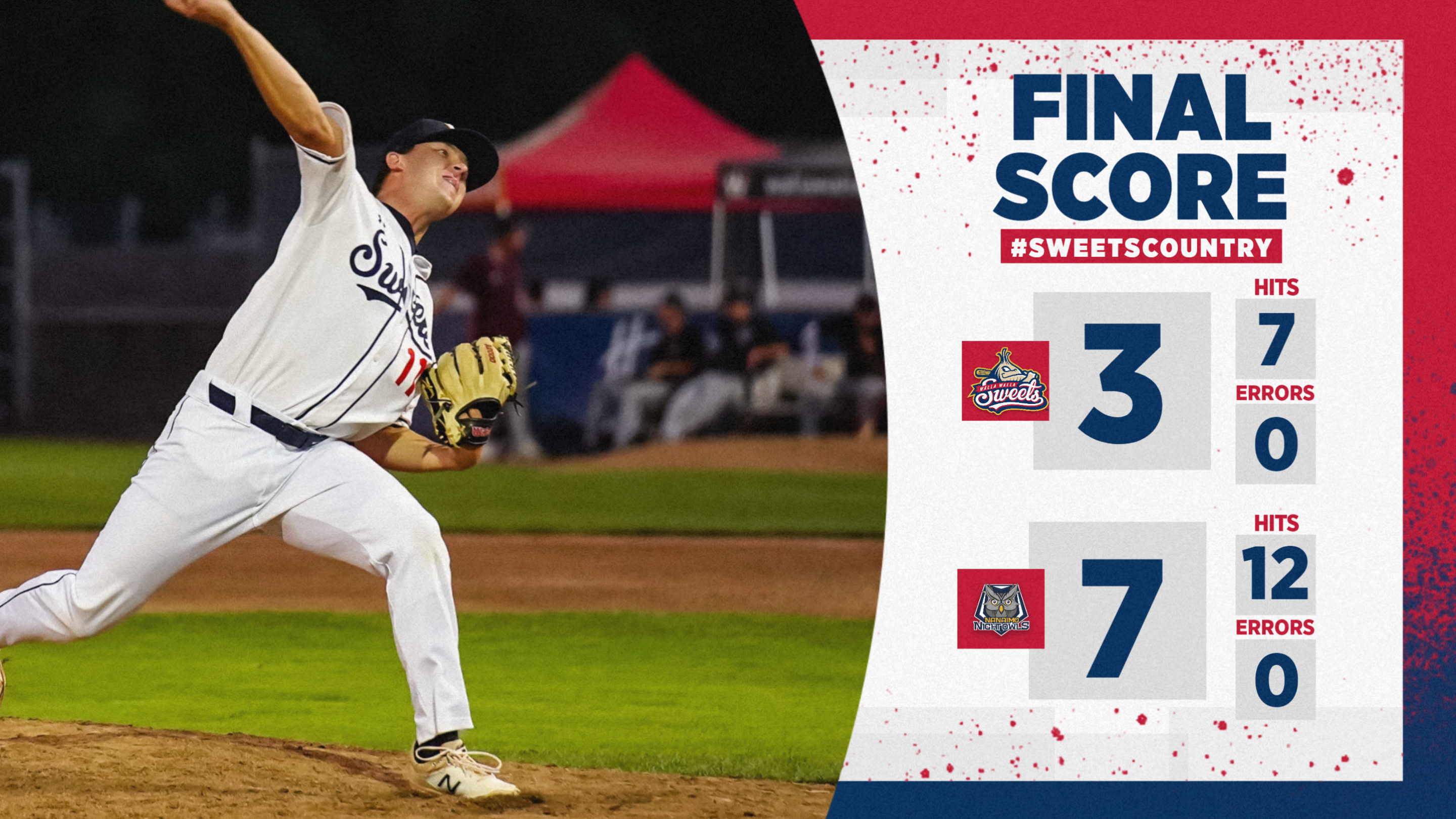 NANAIMO, BC-  The Walla Walla Sweets battle back from an early five-run deficit but would ultimately drop the final game of the series with Nanaimo 7-3. With the loss the Sweets would fall to 0-3 on the season as Nanaimo would sweep the first-ever series between the two squads.
In game three the Sweets would see five runs come aboard for the opposition in the first three innings as Walla Walla would fall behind early for the third straight contest. However, in the top of the sixth, the Sweets would see Makai Miyamoto lead off the inning with a base hit which would be driven in later as Ben Parker would fly out to center on a sacrifice fly.
Sweets would surrender two runs in the bottom of the sixth but would get them right back in the seventh. Davis Mauzy would get an RBI ground-rule double to drive in Mason Millar. Mauzy would eventually score by way of a wild pitch in the inning.
Sweets by the Numbers
– Makai Miyamoto would get his first hit an run scored as a member of the Sweets.
– Davis Mauzy would go 2/4 in his WCL debut.
– Blake Wittman would pitch 3 innings to finish off the ball game for Walla Walla.
– The Sweets fall to 0-3 for the first time since 
Sweets Post Game
Sweets Postgame- Blake Wittman 6/4/23 vs Nanaimo
 Up Next
The Sweets travel down Vancouver Island to Victoria to face off with the Harbour Cats at 6:35 P.M.