Sweets Drop Opening Day Matchup vs Nanaimo
Walla Walla Falls 14-4 on Opening Day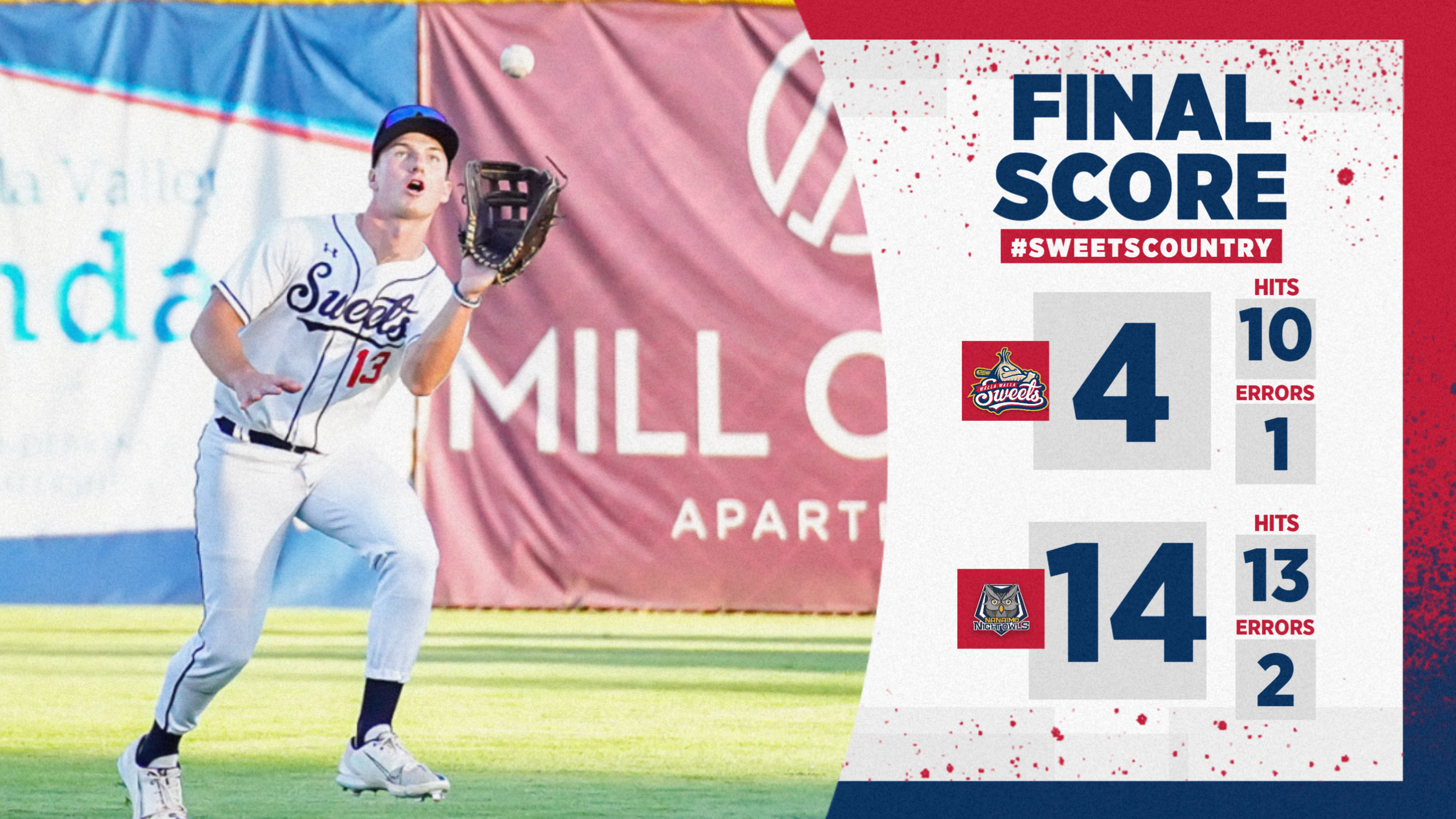 NANAIMO, BC-  The Walla Walla Sweets would drop their opening day contest north of the border 14-4 as the Nightowls would take the first game of the series in Canada. 
The Nightowls would drive in the first two runs of the ball game in the bottom of the first when Aaron Marsh and Brandon Hupe would score by way of bases-loaded walks. Zach Hangas would find his groove following the tough first inning allowing only 2 runs in the 4 innings of work for the Walla Walla CC Warrior. 
However, nearly all the damage was done in the bottom of the fifth when Winston Roberts struggled to find the zone giving up 5 walks and 6 runs all being earned in a third of an inning of work as a part of a 9-run fifth inning. 
Walla Walla would get on the board in back-to-back inning scoring a pair of runs in the sixth and seventh highlighted by Colby Moran driving in Caleb Grey with an RBI double to get the scoring started. 
Sweets by the Numbers
– Walla Walla would walk or hit 13 batters including 10 free passes in the fifth.
– The first official hit of 2023 belongs to Ben Parker who went 2/5 on the contest
– Colby Moran drove in the Sweet's first run of 2023 with an RBI Double which also goes down as Walla Walla's first extra-base hit of the season.
Up Next
The Sweets continue the series with Nanaimo tomorrow at 6:35 P.M