Sweets Drop First Game in Wenatchee
Sweets fall in opening game of the season finale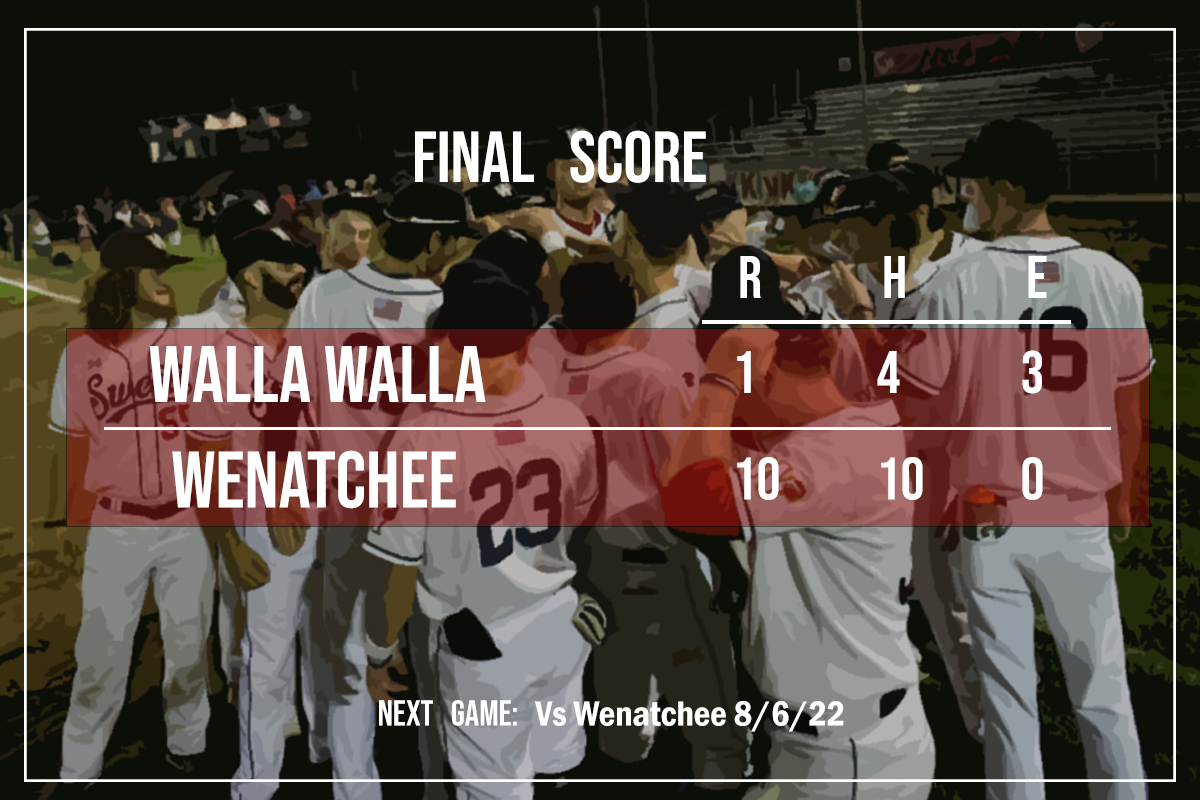 WENATCHEE, Wash- The Walla Walla Sweets fell to the AppleSox 10-1 as the AppleSox would clinch a playoff spot with the win vs the Sweets.
Walla Walla and Wenatchee would both trade strong defensive innings to start. However, the third inning saw five runs come aboard for Wenatchee.  AppleSox pitcher Evan Canfield would guide Wenatchee to the win going five scoreless innings allowing only two hits and striking out five.
Albert Roblez would struggle in the third however was solid with the exception of the lone inning. Without the third Roblez wouldn't allow a run and only give up two hits in his final appearance with Walla Walla.
The Sweets would not find offense until the top of the eighth where Nick Seamons would go yard for the second time this season. Seamons has been very impressive for the Sweets since joining in the series vs Portland, batting .219, slugging .469 with 2 HR's.
NEXT GAME- vs Wenatchee 8/6/22