Kaelber Leads Sweets to a Game Two Win vs Springfield
Kaelber goes seven scoreless in return to Walla Walla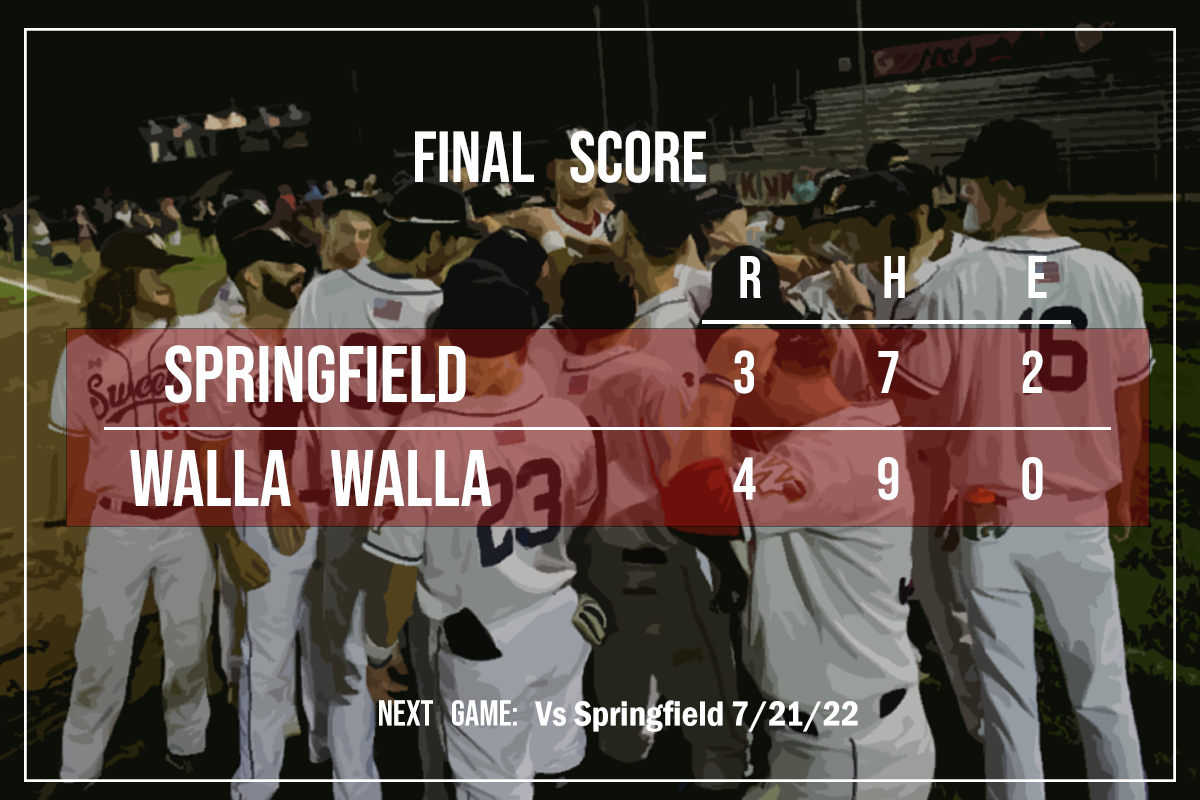 WALLA WALLA, Wash- The Walla Walla Sweets were able to extend their win streak and take their third straight series with the game two win vs Springfield.  The Sweets were able to take down the Drifters 4-3 and move to 18-20 on the season.
The Sweets were led by a pitching gem by Caden Kaelber who would go seven scoreless innings in his return to Borleske in a starting role for the Sweets.  The former WCL 1st team selection would give Walla Walla possibly their best performance all year in his debut this summer going longer than any Sweets pitcher this season.
The Sweets would strike first scoring four runs in the first inning thanks to RBI base hits from Leo Rivera and Joey Craig. Again however the Sweets would not get back on the board being blanked for the entirety of the ball game following the first.
The Drifters would be held in check all the way till the ninth inning when Isiah Thomas would get a three-run homer to cut the lead to only one. However, Jace Hanson would come in for Walla Walla and was able to shut things down in the ninth while also recording two strikeouts for the Sweets.
NEXT GAME 7/21/22 Springfield