Sweets Drop Game Two in Bend
Bend takes the second game of the series with Walla Walla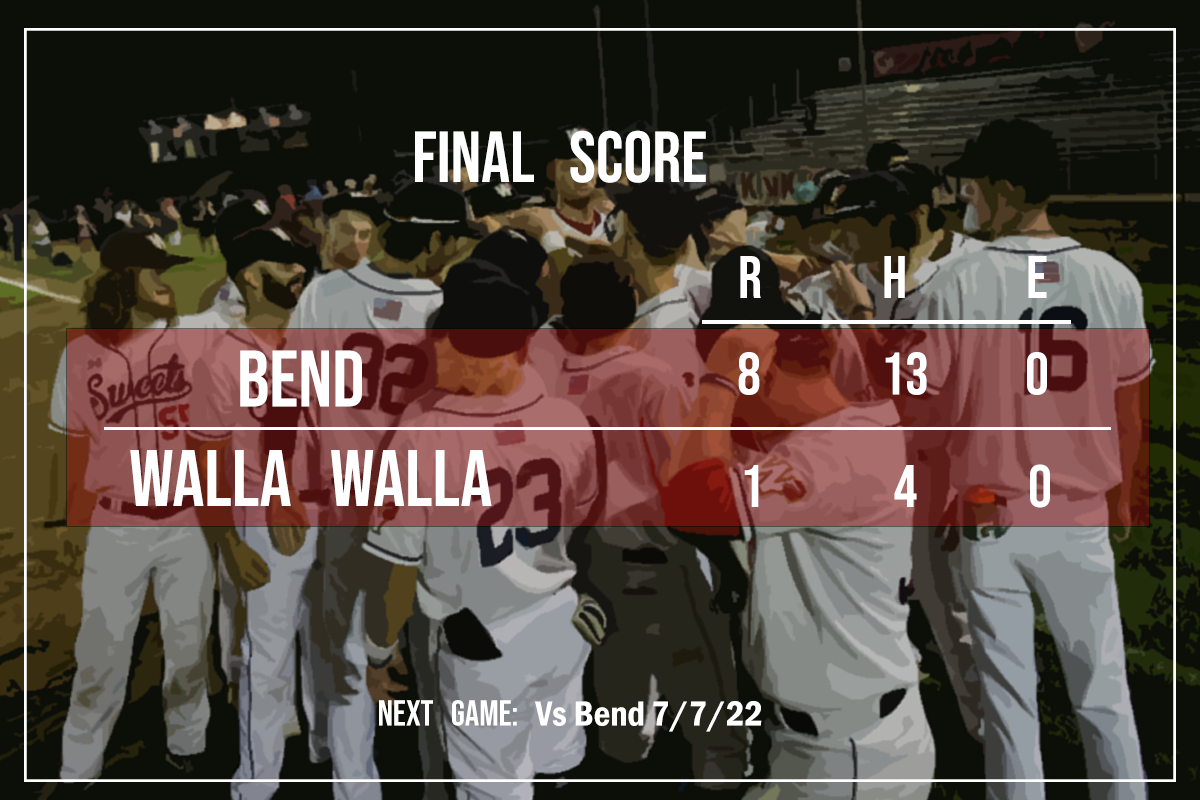 BEND, Ore- The Walla Walla Sweets were unable to win back-to-back matchups as the fell to Bend 8-1. The Sweets were blanked until the eight inning as they fall to 12-14 on the season.
Walla Walla would trail early as Bend would put up a run in the first as Brady Kasper would drive in a run for the Elks. The Sweets would keep things close even with bend scoring two runs in the third.
In the fourth inning things would break open for the Elks. Bend would put up four runs in the fourth extending the lead to 7-0. Beau Sylvester would be able to finish off the inning with a two-run bomb for Bend.
The Sweets would eventually get one run on the board thanks to a Josh Williams sacrifice fly in the eighth inning to cut the deficit to 8-1.
Next Game- Bend 7/7/22