Sweets Fall in Finale vs Port Angeles
Sweets lose six game win streak as they fall 5-3.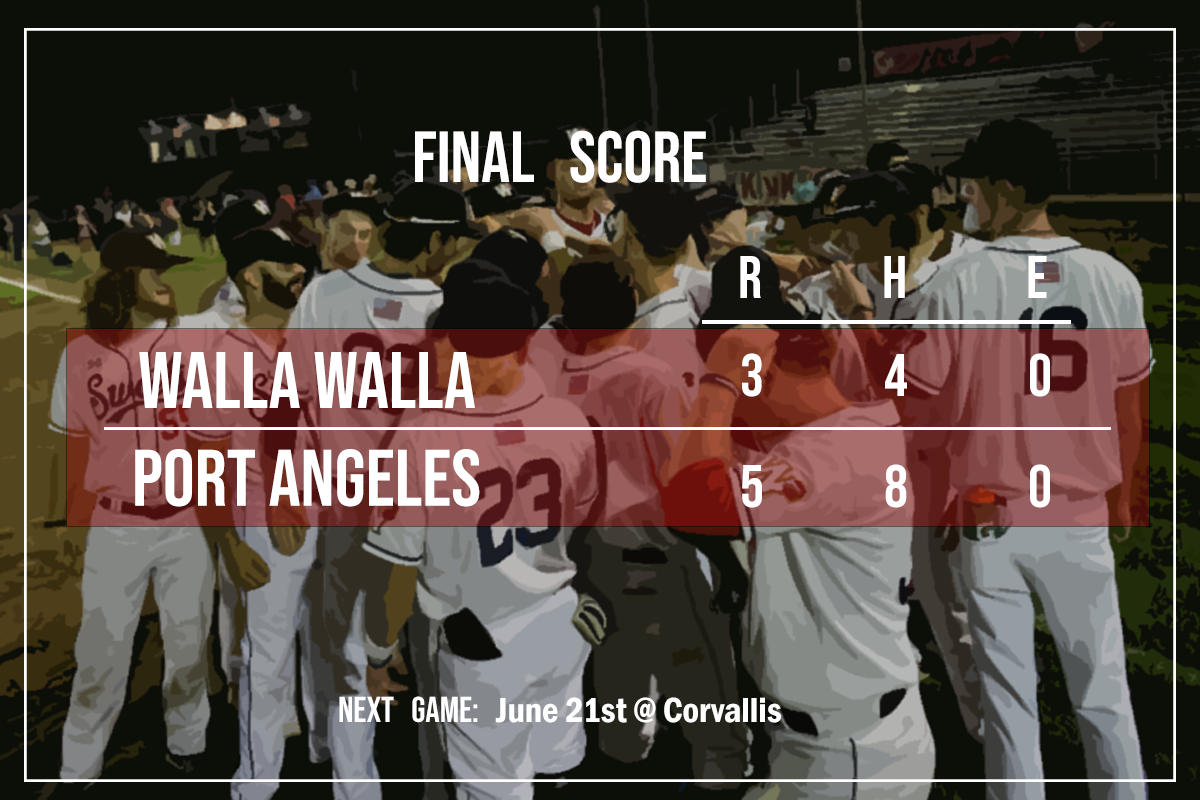 PORT ANGELES, Wash- The Walla Walla Sweets fell to the Lefties 5-3 in the series finale. The loss to Port Angeles snaps a six-game win streak for the Sweets.
The Lefties would take an early lead thanks to a lead-off home run from Evan Jilbert in the 3rd. The Lefties would then match the lead-off bomb in the 3rd with a lead-off shot from Riley Parker in the next inning. Port Angeles would add two more runs in the 4th to give them a 3-0 lead after 4 frames.
The Sweets wouldn't go down without a fight as they would score two runs in the 6th thanks to RBI's from Josh Williams and Leo Rivera.
The Lefties would answer with a run in the bottom of the 6th which would ultimately be enough to lift them pass the Sweets to move to 8-9 on the year. With the loss the Sweets move to 6-6 as they head to Corvallis next week.