Sweets Take the Series Finale in Yakima Thanks to Big Ninth Inning
Walla Walla wins game three vs Yakima Valley 7-6 as Jordan Andrade doubles in the final frame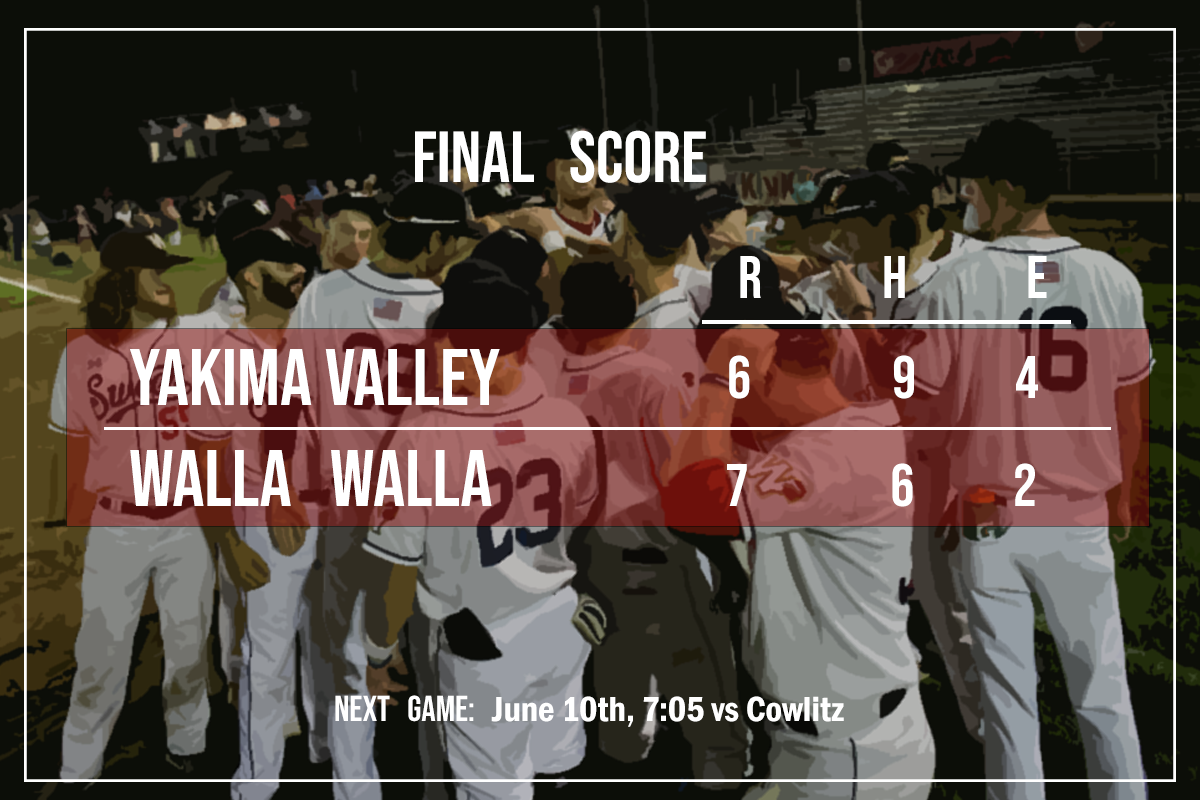 YAKIMA, Wash-  The Walla Walla Sweets took down the Yakima Valley Pippins 7-6 in game three of the Battle Of The Basin. The Sweets now sit at 3-3 and go into their home opener with a .500 record.
The Sweets again took the lead early however would quickly lose that lead when the Pippins would score four runs in the bottom of the second inning. The Sweets would trail Yakima for the bulk of the ball game until the seventh inning.
While yesterday's final three frames favored the Pippins today it was all in the favor of Walla Walla. The Sweets would find two runs in the seventh with Cooper Cross driving runs in on a base hit and his day offensively wouldn't stop there. 
In the ninth Jordan Andrade would lead things off with a double which started the beginning of the end for Yakima Valley. Some small ball eventually drove in Andrade to give the Sweets a one-run lead of 6-5. Following that Will Fuenning II would get on by a hit by pitch, and then madness ensued. Cooper Cross would drop a looper into left field which moved Fuenning to third however nobody was covering the base. Fuenning would then turn on the burners and head home to give Walla Walla a two-run lead.
Albert Roblez was able to finish things out for Walla Walla, as Roblez stuck out six Pippins en route to a victory in relief for Walla Walla.
Up Next 
June 10th 7:05PM vs Yakima