Sweets Skipper Brandon Van Horn Headed to NCAA Div. I Playoffs
New Mexico State Makes Improbable Run, Wins WAC Conference Tournament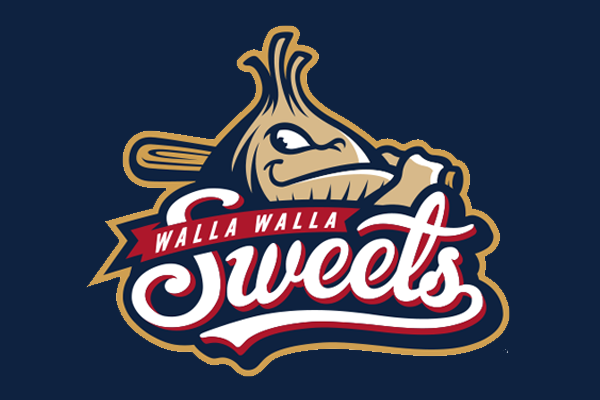 WALLA WALLA, Washington – The start of Brandon Van Horn's tenure as manager of the Walla Walla Sweets will have to wait a few days more.
The newly appointed Sweets skipper also serves as an assistant coach with the New Mexico State Aggies, who qualified for the Division I college baseball playoffs with an improbable run that culminated Saturday with the Aggies winning the Western Athletic Conference tournament championship. 
With those four WAC tournament wins, the longshot Aggies are headed to a NCAA regional this week.
That also means Van Horn will arrive in Walla Walla later than expected, and won't be in a Sweets uniform when the team opens its 12th season on Friday in Ridgefield.
"While the Sweets and the Walla Walla community will wait longer for Brandon to arrive, we're excited for him and the Aggies as they start tournament play," Sweets general manager Cody Miller said. "We can't wait to see that excitement here this summer as well."
Sweets assistant coaches Brandon Vial and Peter Abinanti will step into the roles of interim managers until Van Horn joins the team, Miller said.
Vial, an assistant coach with Lewis-Clark State College in Lewiston, Idaho, is also in postseason play with the Warriors currently in the NAIA World Series. Vial will join the team in Ridgefield, Miller said.
Entering the WAC tournament with a 10-20 conference play record, New Mexico State had to win a play-in series against Utah Valley to even make the tournament. The improbable run started there, as the Aggies trailed by six runs going into the ninth inning of the first game.  But they scored seven runs in the inning, and won 15-14. The Aggies secured their spot the next night with a 17-6 rout of Utah Valley.
New Mexico State carried that momentum into the WAC tournament. Entering as the lowest seed, the Aggies knocked off the Nos. 1 and 2 seeds, and capped the tournament with a 7-1 win in the championship game Saturday night to complete the 4-0 conference tournament run and punch their ticket to the playoffs.
New Mexico State's first-round opponent will be announced Monday. The first-round games will be played June 3-6.
As a result of New Mexico State's automatic bid, Sweets manager Brandon Van Horn will not be able to join the team as they open on the road against the Ridgefield Raptors on Friday, June 3.  Van Horn is expected to miss at least the first three games of the Sweets season.
After the season-opening road series against Ridgefield, the Sweets travel to the Yakima Valley Pippins on June 7-9 before opening their 32-game home season at Borleske Stadium on Friday, June 10. Tickets are available at SweetsTickets.com.