Brandon Monty announced as new voice of the Sweets
Ohio native to call games for the 2020 Season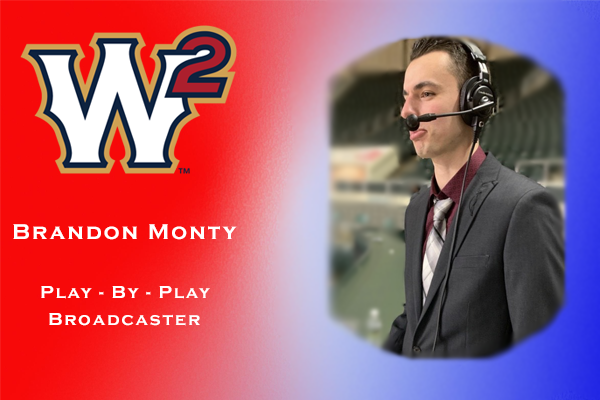 WALLA WALLA, Wash. – Ohio native Brandon Monty will be the play-by-by broadcaster and director of media relations for the 2020 season.
Currently a senior at Ohio University, Monty spent last summer as the play-by-play broadcaster of the Mat-Su Miners of the Alaska Baseball League. Monty also broadcasts for BobcatTV at OU for the soccer, field hockey, women's basketball and baseball teams.
"After getting my first dose of collegiate summer baseball last year, I am very excited to be joining the Sweets this season," Monty said. "This is an incredible opportunity and I am very much looking forward to being a part of this organization and the community."
 
Monty grew up in Painesville, Ohio, 30 minutes northeast of Cleveland and the hometown Indians. Despite his playing career ending in 10th grade, he knew he wanted to continue to be involved in baseball. He credits current Indians radio broadcaster Tom Hamilton as a major source of inspiration to pursue a career in broadcasting. 
 
"I listened to him almost every day every summer. The way he calls games truly inspires me. The passion, energy, enthusiasm and way he painted the picture of every game is something I want to emulate when I'm in the booth," Monty said.
 
Sweets general manger Cody Miller is looking forward to having Monty on board as the new voice of the Sweets.
 
"Brandon's quality of work in the Alaska Baseball League really stood out last summer, and I've heard nothing but great things about him," said Miller.  "I look forward to working with him this year and I think Sweets fans will enjoy his commentary this summer for the team."
 
On top of play-by-play, Monty has also worked as a reporter at OU. He's been involved with WOUB Bobcat Showcase, which covers all OU sports, Hardwood Heroes, a high school basketball TV show, and Gridiron Glory, a high school football TV show. As both a reporter and broadcaster, he has seen the kind of positive impact sports can have on a community.
 
"The more you work in sports media, the more you realize that sports have a substantial impact off the field and in the community they are in," Monty said. "One of my favorite things about being in this industry is getting to know people and sharing stories and experiences. Sports fans are passionate and want their teams covered in the best way, and because of that, I always want to do the best job I can."
 
The first broadcast will be on the road as the Sweets open their 2020 season against the Kelowna Falcons on June 5th.  The Sweets first home game is also against the Falcons on Friday, June 12th.  Tickets will be on sale later this month.