Justin Folz keeps the Sweets Playoff hope alive and stronger than ever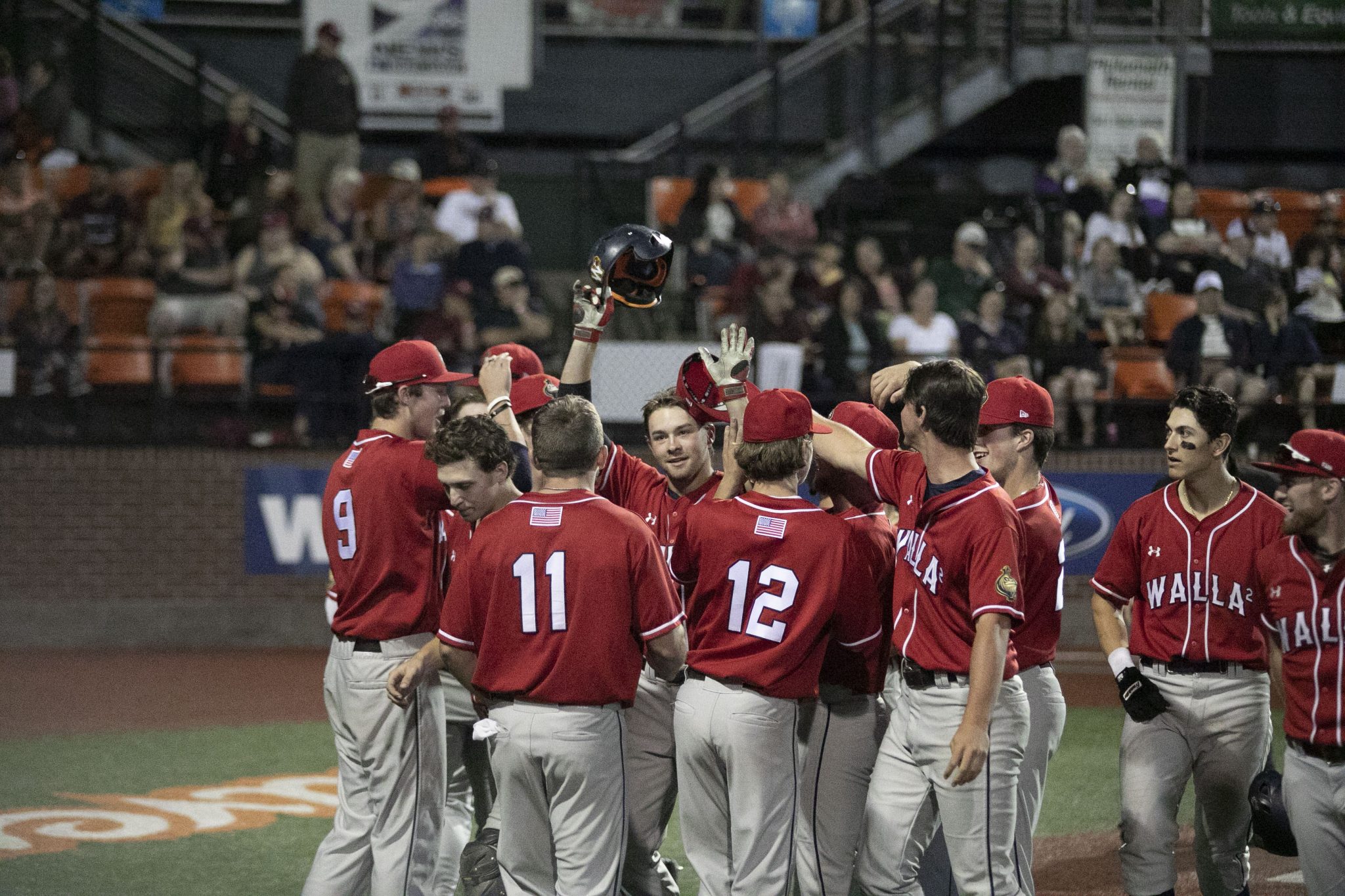 Justin Folz towered a two-out, grand-slam home run to highlight a six-run, ninth-inning rally Wednesday night to lift the Walla Walla Sweets to a 9-4 victory over the Corvallis Knights in game two of the West Coast League South Division Playoff Series at Goss Stadium at Coleman Field.
The stunning comeback evened the best-of-three set at one game apiece and sets up a third and series-deciding contest Thursday night in Corvallis.
Brayde Hirai led off the game-deciding frame with a walk against Corvallis closer Connor Knutson – who pitched a 1-2-3 ninth Tuesday night in the Knights' series-opening 6-3 triumph. One out later, Hirai advanced to second on a wild pitch and Parker Price walked. Patrick Caulfield bounced a single into left field that brought Hirai in with the tying run. With two out, Chazz Martinez was intentionally walked to set the stage for Folz's magic moment. Folz worked Knutson for a full count. After fouling off the next three pitches, including a delivery that was lined down the right-field line that was ruled outside of fair territory, Folz took Knutson's next offering over the right-field wall that sent the Sweets dugout into a state of exuberance and stunned an announced crowd of 1,065.
Emanuel Dean kept things rolling with a double, Carson Green was hit by a pitch, and Hirai singled in Dean.
The Sweets scored first in the opening frame of the game. Caulfield singled with two out and scored when Bryce Vitt slit the left-center field alley with a double.
Corvallis scored three times in the third inning. Jake Harvey got the Knights on the board with a two-run triple and Andy Atwood followed with an RBI single.
The home team added another run in the fourth. Michael Curialle doubled with one out and Jake Harvey two-bagged him in with two out.
Caulfield, Vitt, and Martinez slapped consecutive singles to start the sixth inning. The latter hit produced a run. Folz brought the Sweets one run closer with a sacrifice fly.
Hirai threw five scoreless innings in relief of starter Ryan Johnston to keep Walla Walla within reach. He gave up two hits, two walks, and struck out five and retired nine of the last 12 hitters to face him.
Wednesday's victory was Walla Walla's first this season when trailing after seven and eight innings. Prior to the win, the Sweets were 0-14 when behind after seven innings and 0-17 when down after eight.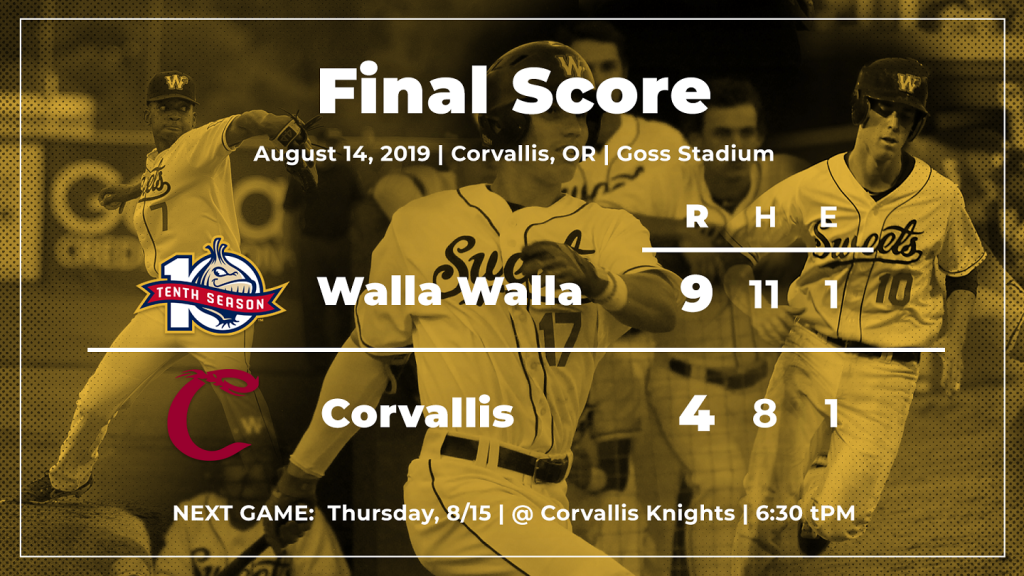 The home loss was just the fifth this season for Corvallis in 28 games at Goss Stadium at Coleman Field.