How Sweet It Is! W2 Playoff Bound
The Sweets are going back to the playoffs for the first time since 2013
It's a feeling Walla Walla Sweets Nation has not experienced since 2013.
In 2019, the feeling of West Coast League playoff baseball is real.
This year's edition of the Sweets – a group that time and time again has displayed its share of unity, closeness, and togetherness – brought the postseason possibility to fruition Wednesday with a 4-0, wild-card clinching victory over the Kelowna Falcons on Fan Appreciation Night at Borleske Stadium.
The Sweets will face three-time defending WCL champion Corvallis next week in a best-of-three series which begins Tuesday night at Borleske Stadium. Game time is 6:35. Tickets for the game will go on sale on Saturday at 10 a.m. at the Sweet Shoppe on East Main in downtown Walla Walla. Season ticket holders received an e-mail Wednesday night with details on how to secure their seats. Tickets will be available at the Sweet Shoppe, by calling 509-522-BALL(2255), or online at wallawallasweets.com.
Sweets Parker Price and Patrick Caulfield started the bottom of the first inning of Wednesday's game with walks. They executed a double steal moments later, and Price scored on a throwing error by Kelowna catcher Ben Smith.
Walla Walla starting pitcher Brayde Hirai struck out the side in the first inning and retired the first eight hitters he faced. He allowed just one hit and fanned four over his three-inning stint.
It looked like the Falcons would break into the scoring column against right-hander Ty Hueckman in the fourth when Brandon Hupe drove a ball into the left-center field gap with a runner at first and two out. But Caulfield got a good jump on Hupe's smash and ran it down to end the inning.
Hueckman kept the shutout intact despite giving up a hit and a walk in the fifth inning. He fanned the side in the frame.
Ryan Johnston hit his second home run of the season, a one-out solo shot to left, in the last of the fifth.
Caulfield and Cesar Lopez started the sixth with walks. Caulfield stole second prior to Lopez's free pass, and later nabbed his league-leading 38th steal while Lopez took second. Bryce Vitt scored Caulfield with a grounder to short and Caleb Farmer hit Lopez in.
Jake Dahle threw two innings of no-run ball in the sixth and seventh, and struck out three in the latter inning.
Reid Sebby tossed a perfect eighth with two K's and struck out the first two hitters in the ninth. The Falcons got the next two batters aboard before Sebby fanned Andy Schmitz looking to end the game.
Walla Walla, which completed its first series sweep since early June and posted its first shutout since a 3-0 win over Bend on June 7, improved to 11-12 in the second half of West Coast League play and 29-21 overall.
POST GAME WITH THE WALLA WALLA SWEETS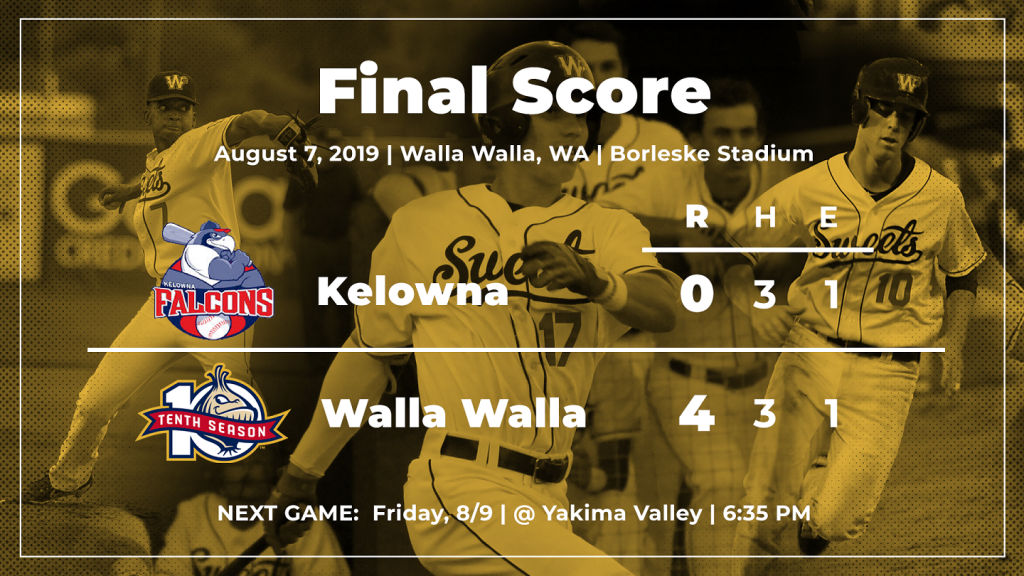 The Sweets open a three-game series at Yakima Valley beginning Friday at 6:35 p.m.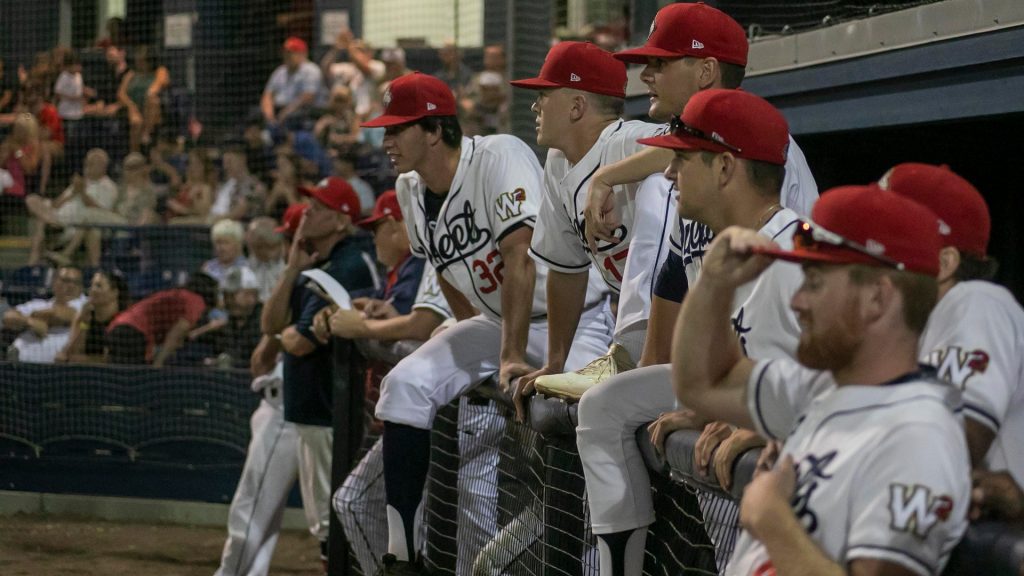 Sideline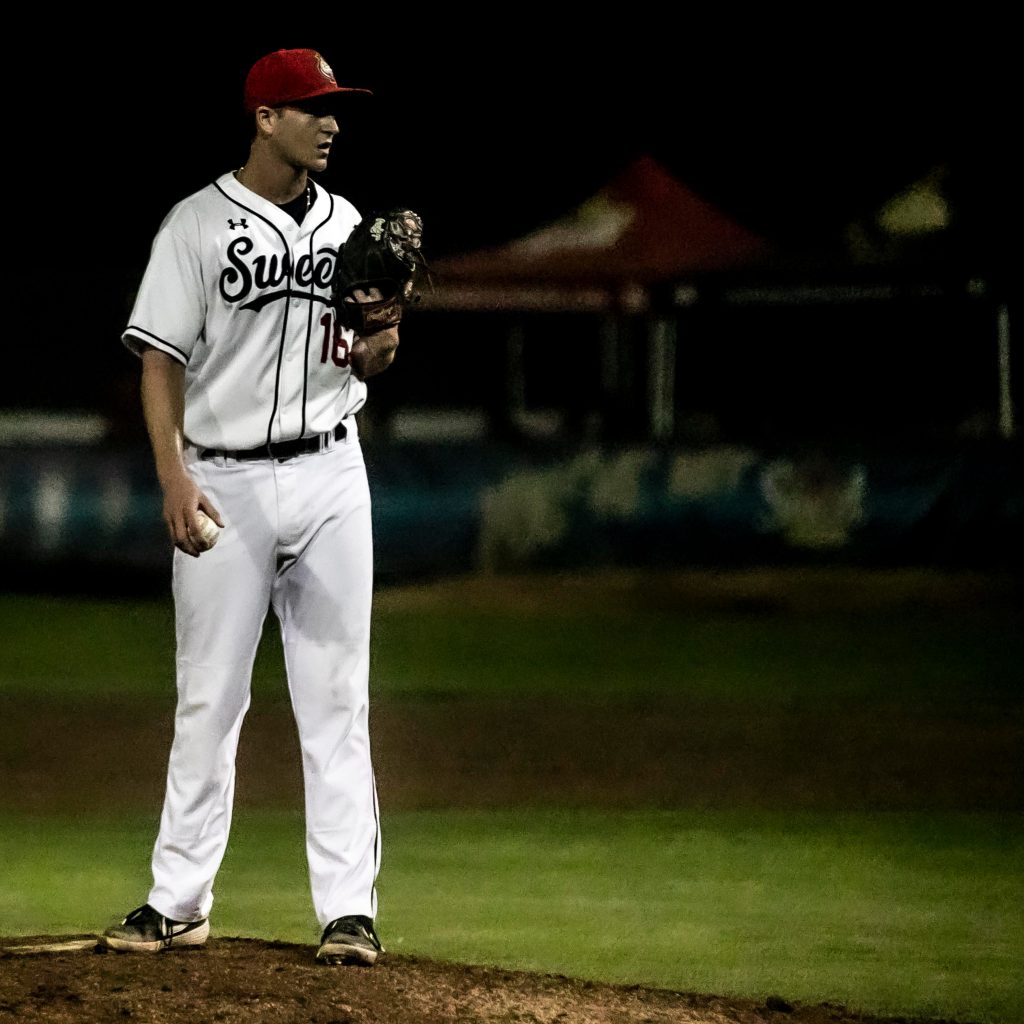 In It To Win It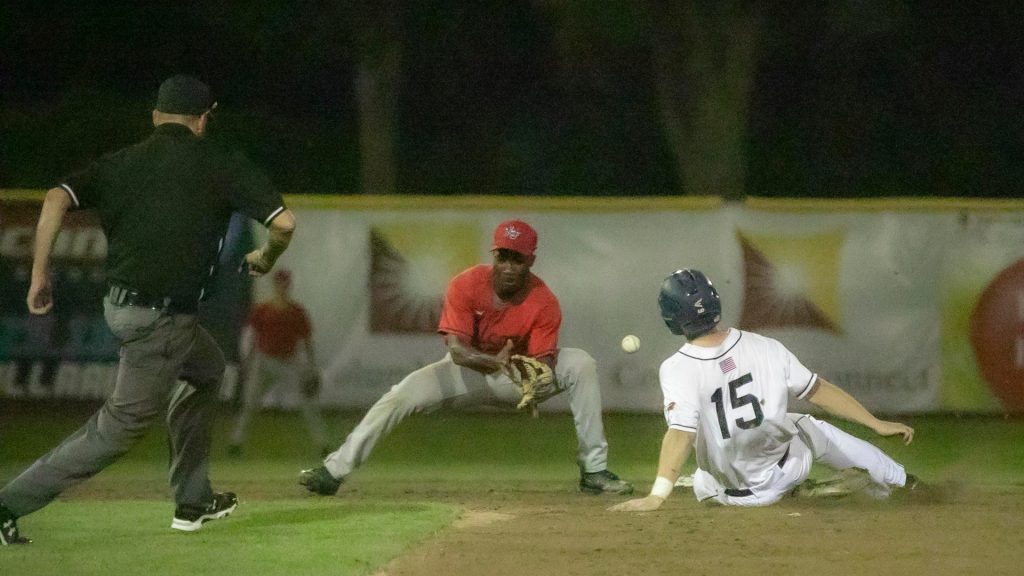 Slidn' In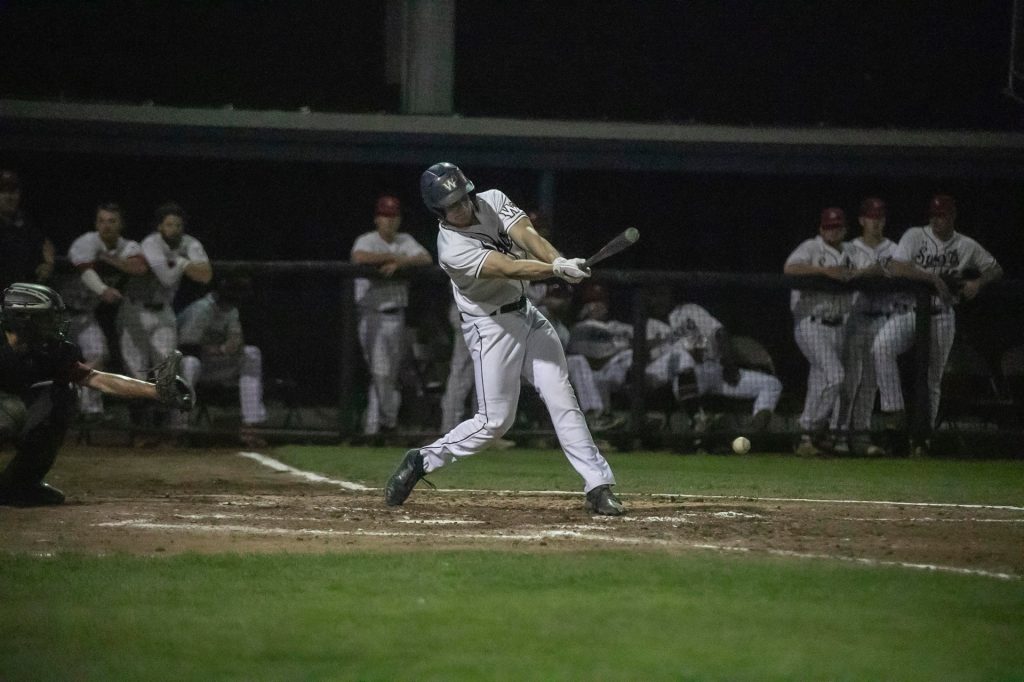 Contact Hitting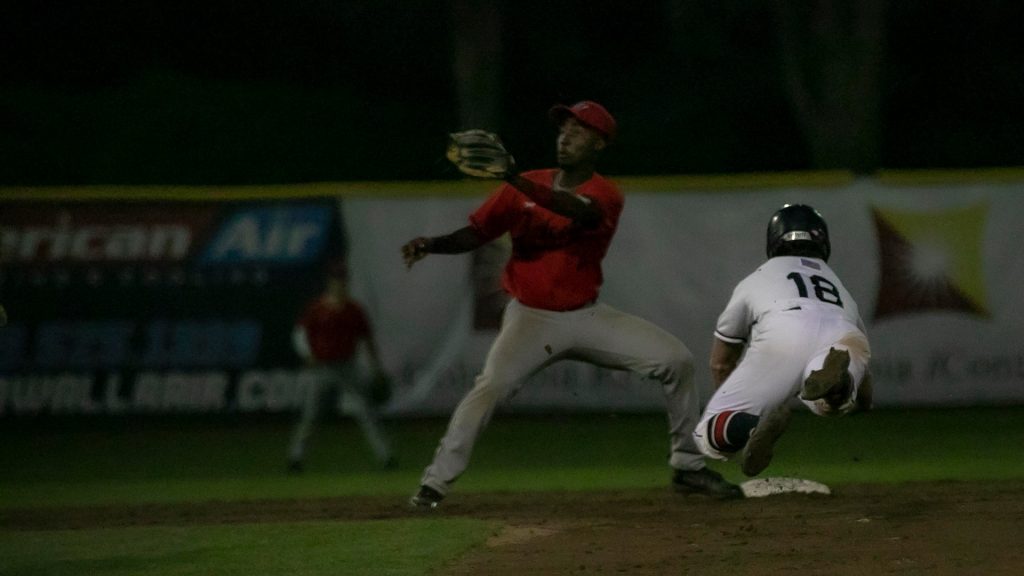 Stealing Bases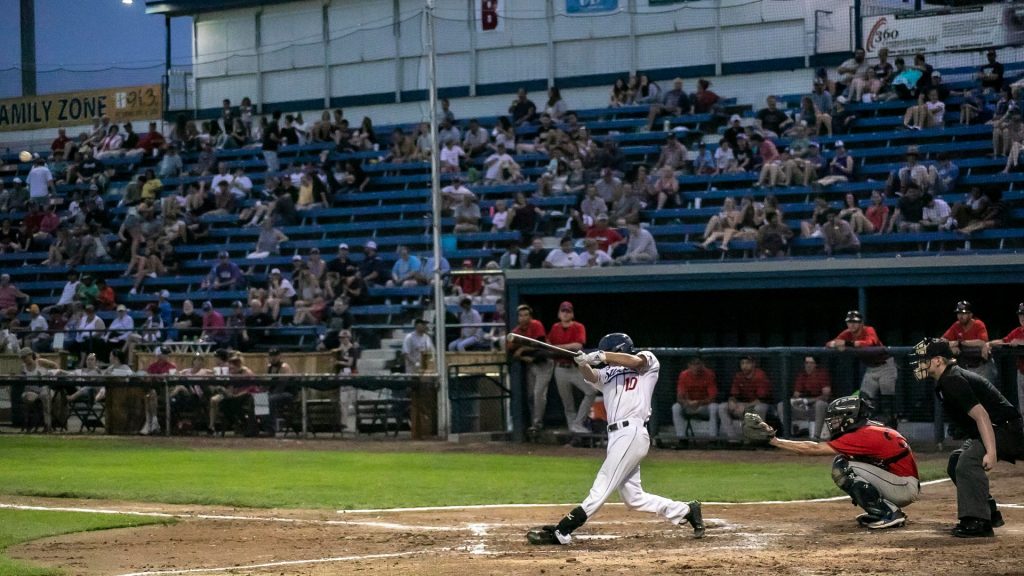 Swinging For The Fences