Sweets Drop Game, Series to Ridgefield
Ridgefield takes game 3 and the series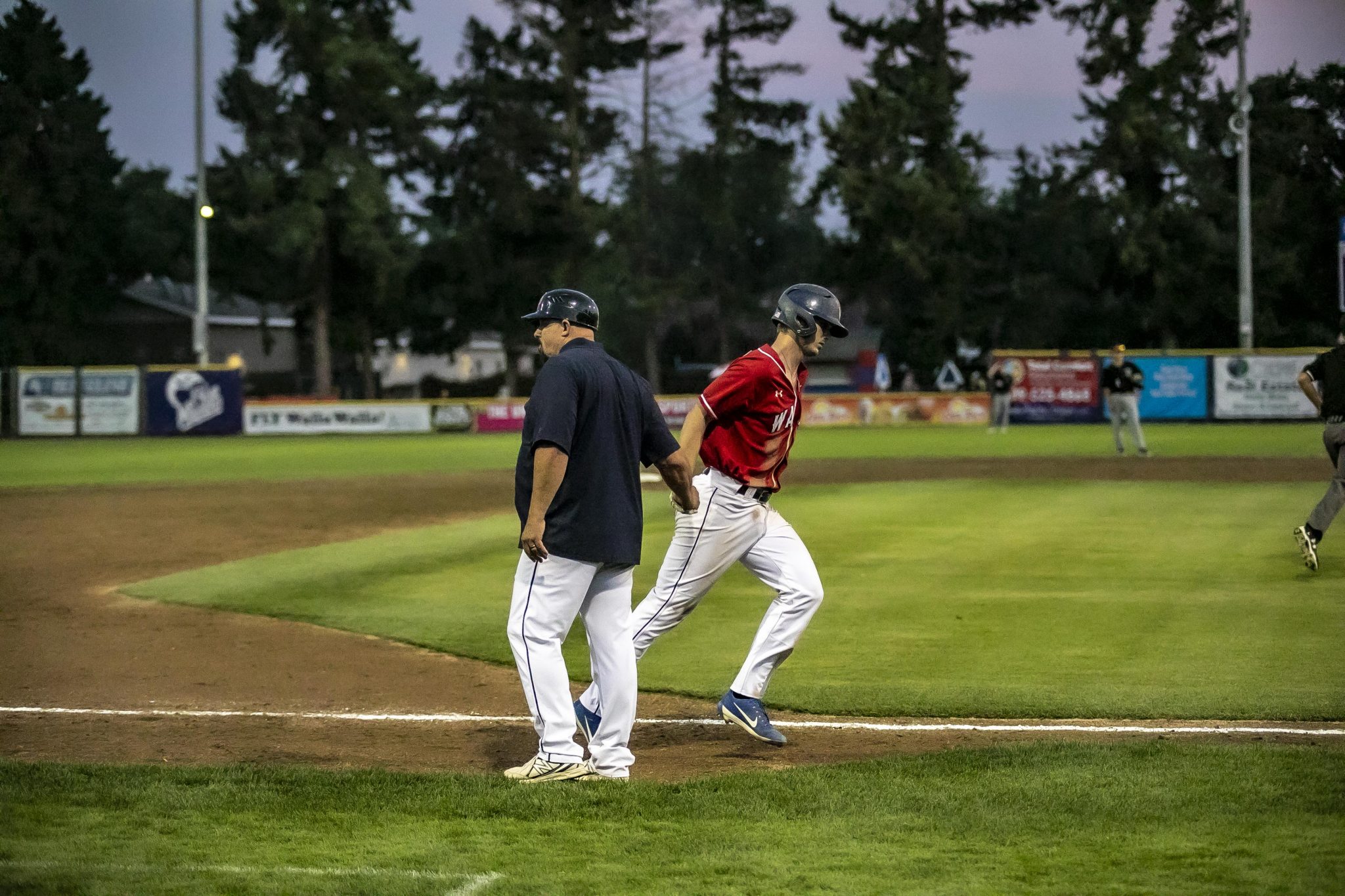 The Ridgefield Raptors scored in all but one inning Monday night and cruised to a 17-3 victory over the Walla Walla Sweets in West Coast League baseball action at Borleske Stadium.
Walla Walla is now 9-12 in the WCL's second half and 27-21 overall.
Ridgefield started the scoring with a tally in the first inning and added two more in the second.
Innings two and three summed up the night for the Sweets. Caleb Farmer singled with one out in inning two, Chazz Martinez walked, and Justin Folz singled to load the bases. Emanuel Dean hit a line drive, but right at Johnny Weaver, Ridgefield's shortstop. Weaver then  flipped the ball to middle-infield mate Wyatt Hoffman to double Martinez off of second base.
The Sweets had another chance in the bottom of the third after Ridgefield scored twice in the top half of the inning. Johnston was hit by a pitch and Patrick Caulfield hit a seed back to the mound that struck the foot of Raptors' starting pitcher Hayden Minich and ricocheted to Weaver. A feed to Hoffman and throw to first later and a rare 1-6-4-3 double play was completed.
Five more runs in the fourth brought the Ridgefield lead to 10-0.
Farmer unloaded on a 1-2 pitch from Minich in the fourth inning and lifted it over the left-field wall to get the home team on the board.
The Raptors scored single runs in the sixth and seventh innings before the Sweets scored twice in the bottom of inning seven. Zac Berryman reached on an error, Martinez singled and, one out later, Dean doubled in Berryman. Martinez crossed the plate on a grounder to short off the bat of Carson Green.
The Raptors ended the night with four runs in the eighth inning and one more in the ninth.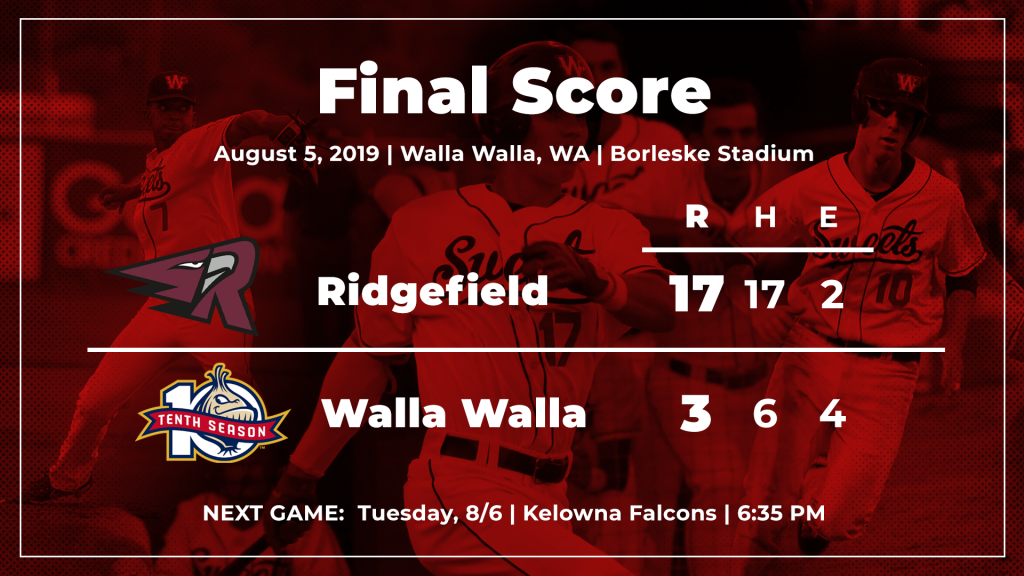 The Sweets resume a three-game series with Kelowna, which started last Friday, on Tuesday night at 6:35.