Sweets show their dominance and take game one of the split 3 game set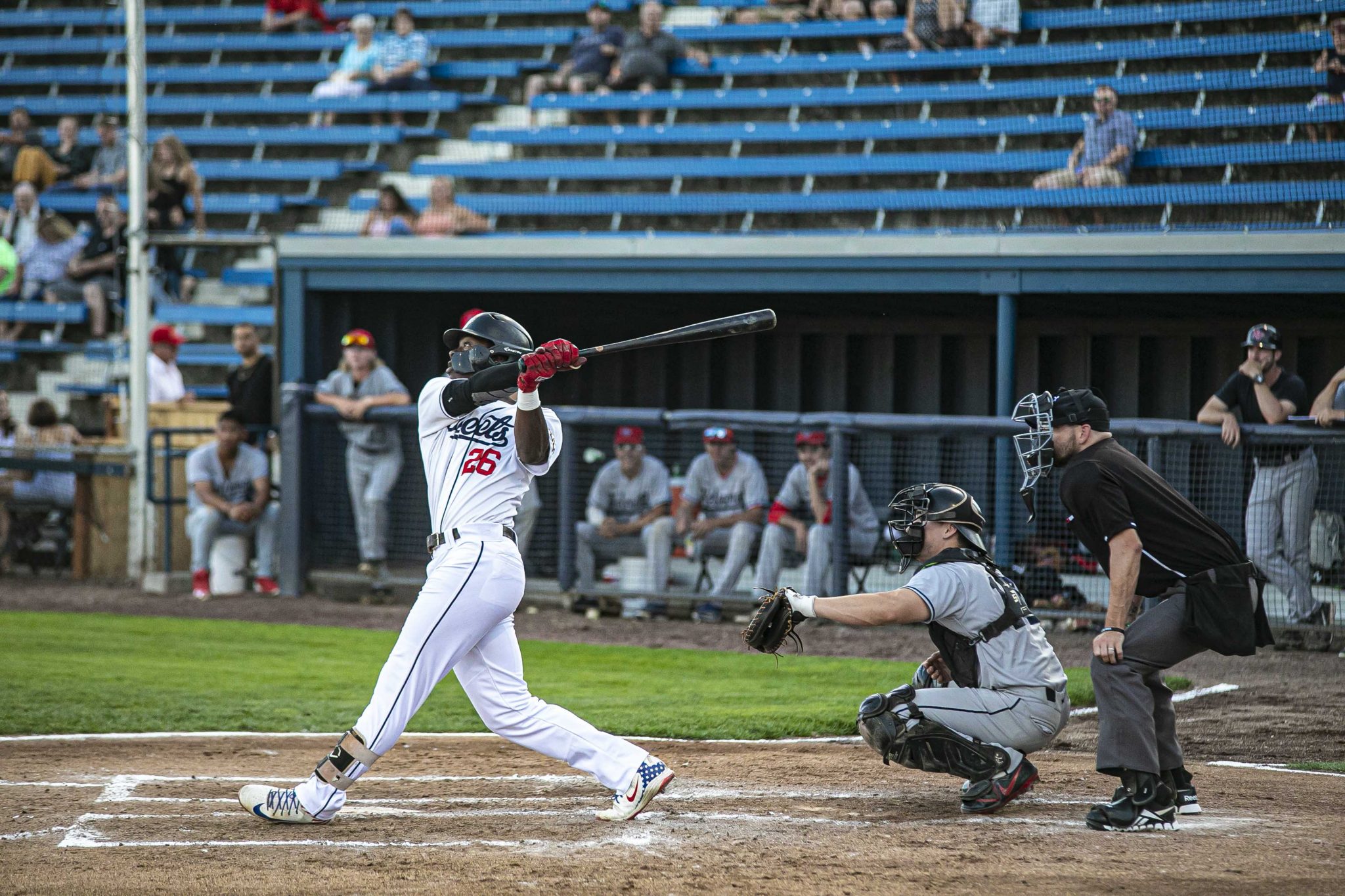 The Walla Walla Sweets opened their final regular-season homestand at historic Borleske Stadium Friday night with a 6-2 victory over the Kelowna Falcons.
Brock Ephan, Caleb Farmer, and Chazz Martinez had two hits apiece, and Emanuel Dean hit his first home run of the season as Walla Walla improved its records to 8-10 in the second half of West Coast League play and 26-19 overall.
Right-hander Ty Hueckman threw five innings of one-run, three-hit ball and struck out a handful of hitters on his way to improving his record to 4-3.
Hueckman allowed a two-out, RBI triple to Richie Sede in the second inning before the Sweets backed him with  significant run support in the home half of inning two. Ephan and Farmer singled, Justin Folz walked, and Martinez rolled a base hit to right field to score two. Dean then deposited a 3-and-1 pitch from Falcons' starter Wyatt Hummel over the left-field wall to give Walla a 5-1 lead.
"I knew it was gone off the bat," Dean said. "It was a great feeling. The whole crowd was into it. It was an amazing feeling."
Hueckman retired six of the eight hitters he faced during innings three and four and his teammates rewarded him with a tally in the fourth. Martinez led off with a single and, two outs later, Ryan Johnston walked. Parker Price singled in Martinez to make it 6-1.
Hueckman's final inning had just one blemish – a one-out double by Brandon Hupe.
Reliever Nate Dahle allowed two walks in both the sixth and seventh innings. He gave up just an unearned run in the sixth.
Kelowna may have done further damage, but a base-running blunder in the seventh cost it dearly. With Hupe at second and Brayden Merritt at first, James Shimashita doubled to left-center, but Merritt passed Hupe between second and third for out No. 2. Dahle struck out Austen Butler for the third out.
Newcomer Spencer Schwehr came on in the eighth and allowed just a two-out single to Sede. In the ninth, he fanned Hupe and Merritt skied to deep left. Schwehr K'd Matt Voelzke to end the game.
"They put the ball in play and and hit it right at people," Schwehr said of his first inning of work. "The second inning was better. I was more down in the zone. My change up was better."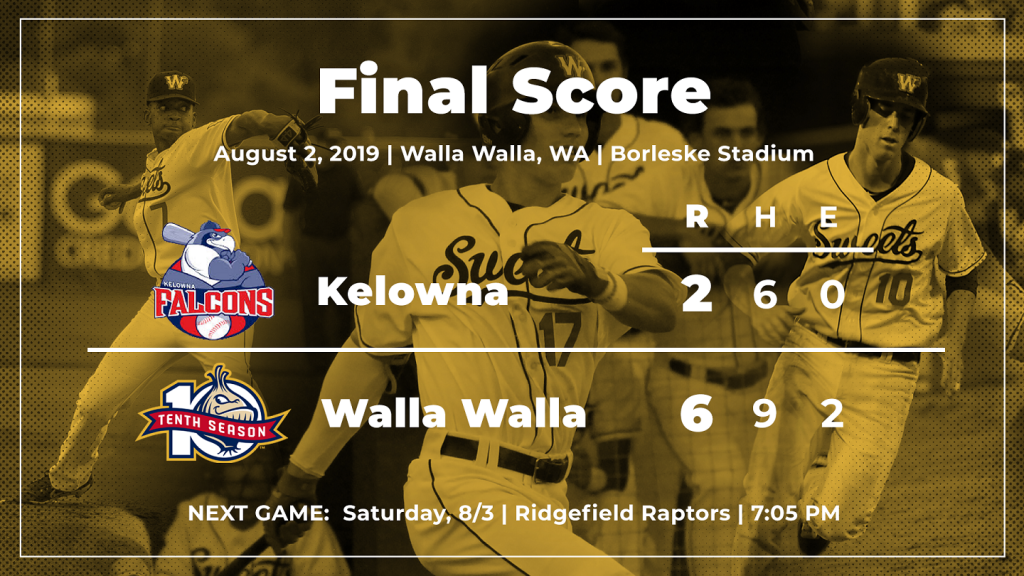 The Sweets open a three-game series with the Ridgefield Raptors Saturday night at 7:05.