Black Bears Topple Sweets, 5-1
Cowlitz Black Bears take a bite out of the Sweets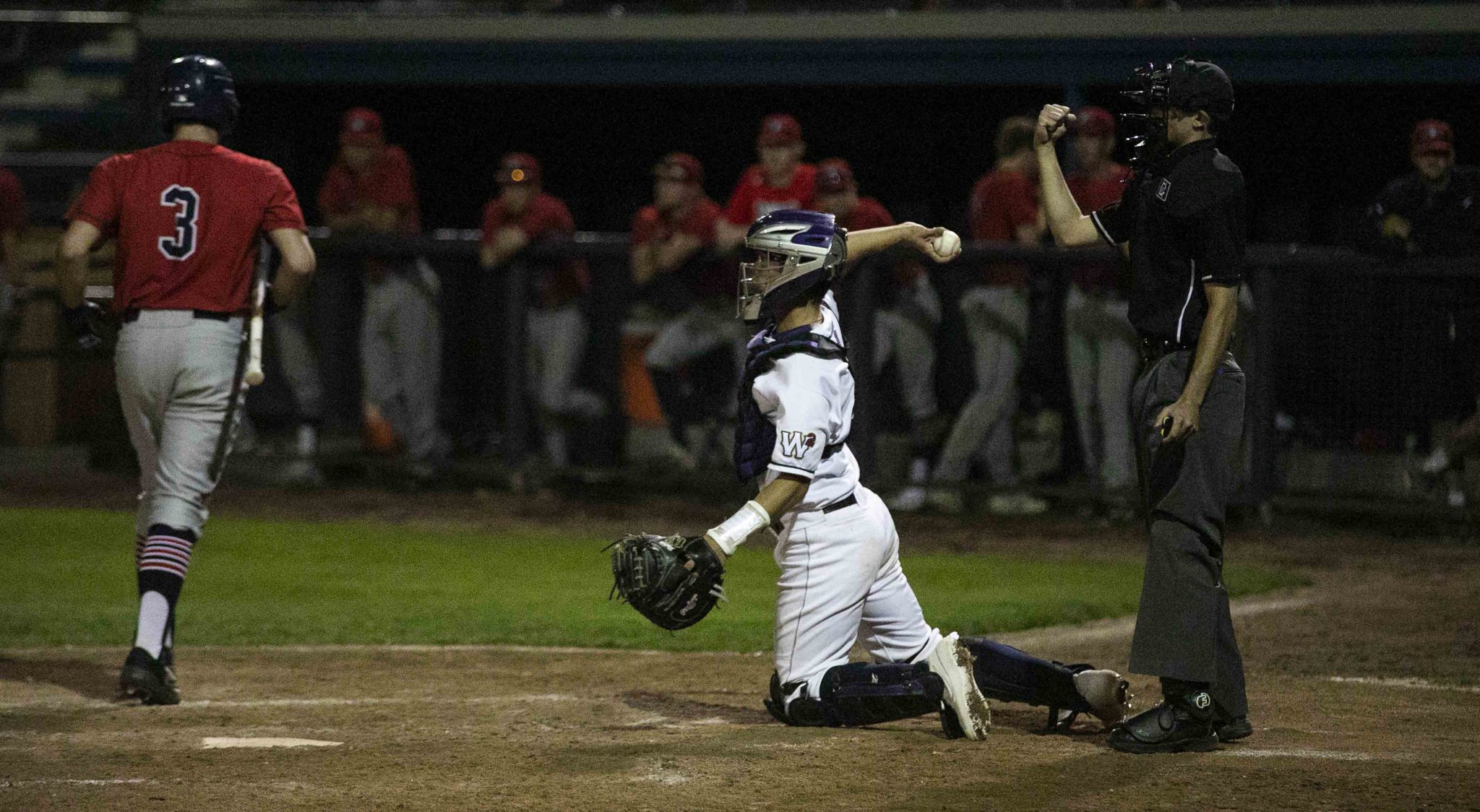 The Walla Walla Sweets managed just six hits and committed four errors Saturday night in a 5-1 loss to the Cowlitz Black Bears in the opening game of a three-game West Coast League baseball series at Lower Columbia College's Story Field in Longview.
The Sweets, who have lost seven of their last nine games, are now 4-8 in the second half and 22-17 in all WCL games this season. Cowlitz improved its second-half record to 9-4 and is 19-21 overall.
Walla Walla's evening of offensive ineptitude was established in the first two innings. Cesar Lopez belted a two-out double and went to third on a passed ball, but did not score.
The Black Bears clutched up in the bottom of the first. Austin Bell, who led all batters with three hits in the game, led off with a single and scored on a two-out hit by Josh Marchese.
The Sweets got a lead-off two-bagger from Caleb Farmer in the second inning. He went to third on a fly ball to deep center lifted by Justin Folz. Emanuel Dean walked one out later, but Walla Walla failed to tally.
Sweets starting pitcher Ty Hueckman did his part to keep Walla Walla close with four innings of one-run, four-hit ball, but allowed a lead-off home run to Heath Pickhardt in the fifth. Hueckman's night ended after five frames in which he logged five strikeouts and did not walk a batter.
Walla Walla managed just two hits in the first five innings against Cowlitz starter Nate Packard, but rallied against reliever Kyle Rich in the sixth. Patrick Caulfield led off with a triple down the right-field line and scored on a grounder to second struck by Parker Price. Lopez and Chazz Martinez followed with back-to-back single that set up a runners-at-the corners, one-out scenario, but the Sweets were unable to produce the tying run.
Cowlitz put the game out of reach with two runs in the seventh inning and another in the eighth.
In spite of its defensive shortcomings, Walla Walla executed some stellar plays while out in the field. Farmer dove to his right and threw out Zack Smith on a bang-bang play at first base in the second inning. Catcher Bryce Vitt threw out Bell trying to steal second in the fifth inning and gunned down Braden DeBenedictis at third one frame later. Folz ended the bottom of the eighth by ranging to his left to smother a ground ball hit by Bell and threw him out at first base.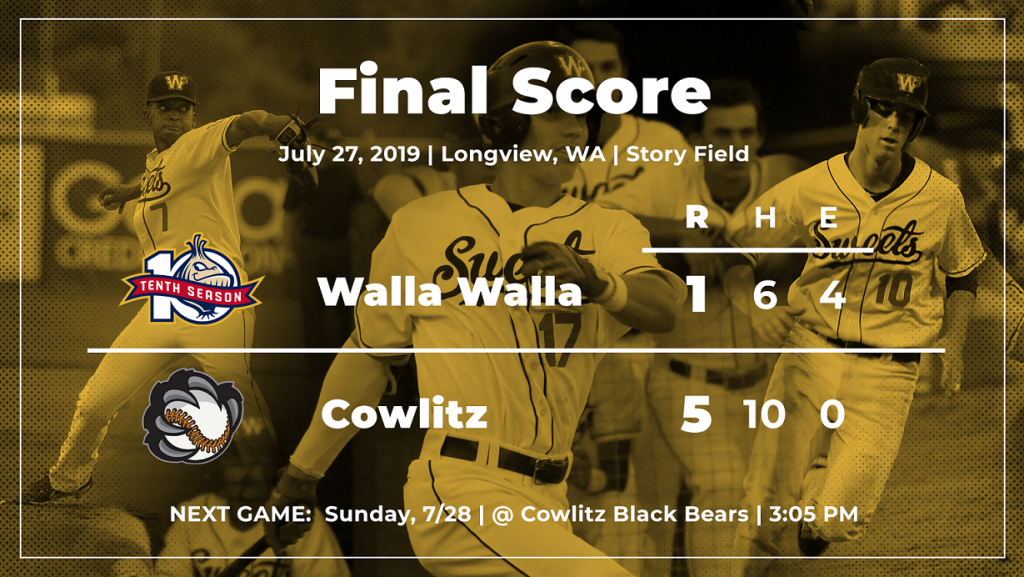 The middle game of the three-game series is Sunday afternoon at 3:05.