Ryan Johnston tosses six hitless frames highlighted by eight strikeouts and 3 runs from the home team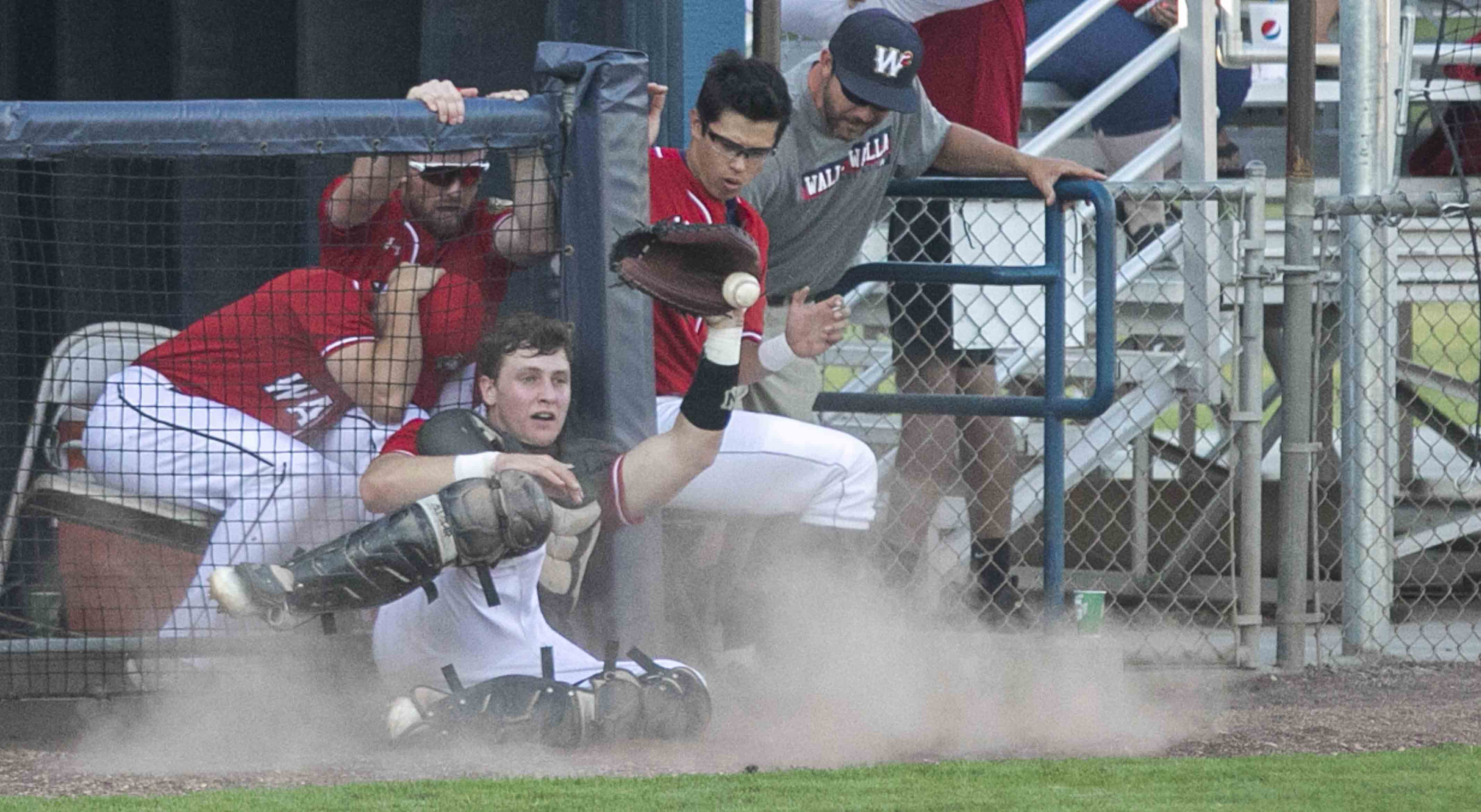 The Walla Walla Sweets scored three times in the bottom of the first inning and starting pitcher Ryan Johnston tossed six hitless frames highlighted by eight strikeouts Thursday night in a 3-2 West Coast League victory over the Wenatchee AppleSox at Borleske Stadium.
Walla Walla, which clinched its eighth series triumph, is now 4-6 in the WCL's second half and 22-15 in all league games this season.
Wenatchee is 8-6 in the second half and 20-21 in 2019.
Johnston allowed a lead-off walk to Kodie Kolden to start Thursday's game, but retired Ryan Altenberger on a foul fly to catcher Bryce Vitt, and both Johnny Sage and Dalton Harum by swinging strikeout.
The Sweets Patrick Caulfield struck out to begin the bottom of the first, but reached base when AppleSox catcher Justin Lutz was unable to locate the third-strike delivery from starter Seth Kuykendall. Parker Price moved Caulfield around to third with a double into the right field corner. Cesar Lopez grounded to short to bring in Caulfield and send Price to third. Chazz Martinez lifted a sacrifice fly to center to score Price. Newcomer Bryce Vitt kept the inning going with a single and David Le Bioda dropped a hit into left field that bounced behind a diving Sage for an RBI double.
Johnston posted three-up, three-down innings in the second, third, and fourth. The latter inning included a foul fly off the bat of Sage that Vitt, sliding on his knees, caught in front of the Sweets third-base dugout.
"I slid, turned my back into the fence, and came up with it in the palm of my glove," Vitt said.
Blake Klassen was hit by a pitch to begin the fifth. Not to worry, though. Hunter Montgomery grounded to second, Connor Kiffer flew out to right, and Lutz rolled to first to conclude the frame and keep the no-hitter intact.
Strikeouts of Jason Harayda, Kolden, and Altenberger brought the top of the sixth to a quick end.
Harum lifted a deep fly ball to right-center field with one out in the seventh that Caulfield dove for, but was unable to grab. By the time right fielder Emanuel Dean threw the ball back into the infield, Harum was at third with a triple. He scored on an infield grounder by Klassen. Landon Boeneke replaced Johnston and got Montgomery on a fly to left.
POST GAME INTERVIEW WITH RYAN JOHNSTON AND BRADYE HIRAI
"We came out ready to play," Johnston said. "I was able to throw strikes and the defense helped me out by making some great plays. I threw my off-speed for strikes and was keeping their hitters off balance."
Kiffer and Lutz walked to begin the Wenatchee eighth. Harayda sacrificed the runners to second and third, and was safe at first on an error. Lefty Brayde Hirai entered and got Kolden to ground into a 5-2 fielder's choice, then fanned Altenberger. After a walk to Sage that forced in a run, Lopez tracked down a fly to left by Harum a stride from the wall to keep the Sweets up.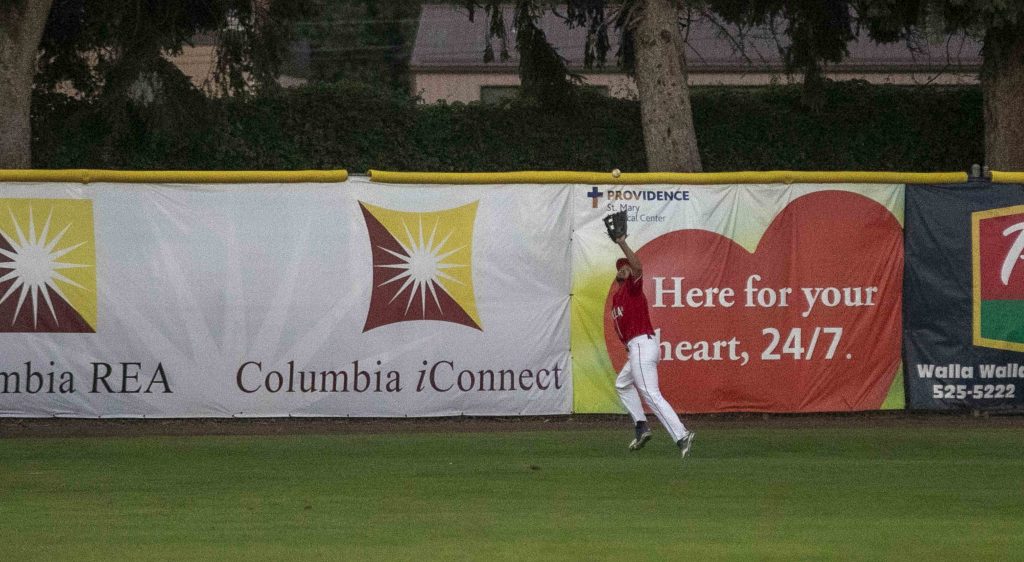 Hirai walked Klassen to open the ninth. He struck out Montgomery on a pitch in the dirt for the first out of the inning and, on the play, Klassen attempted to go to second. Vitt's throw through was high, but Price leaped high in the air, gloved the ball, and slapped the tag on Klassen for the second out. Kiffer grounded to second for the game's final out.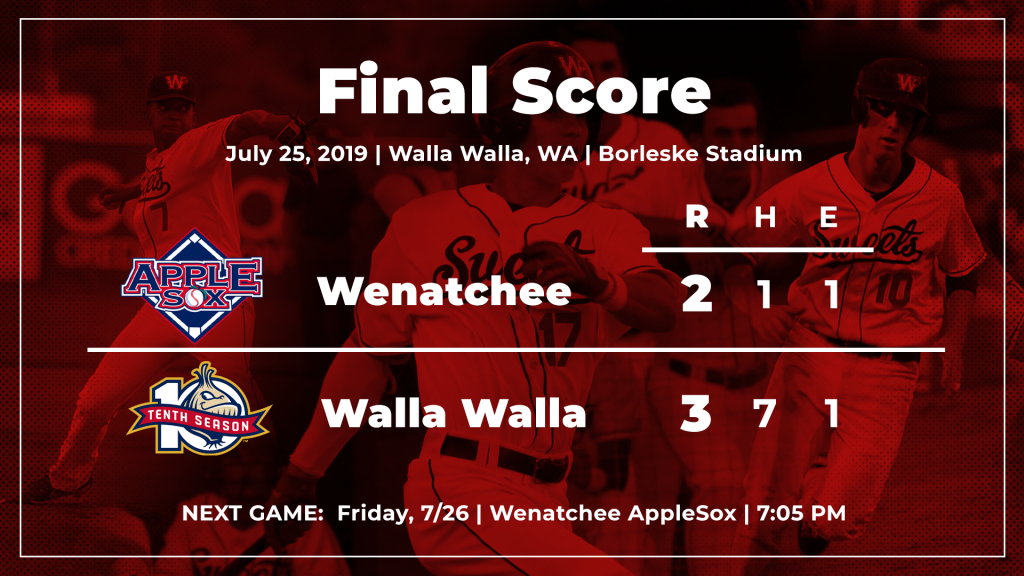 The final game of the series is Friday night at 7:05. As part of the Sweets 10-year celebration, Top 32 Sweets Memories posters will go to the first 1,000 fans through the Borleske Stadium gates.