Knights take game 2 and the series from the Sweets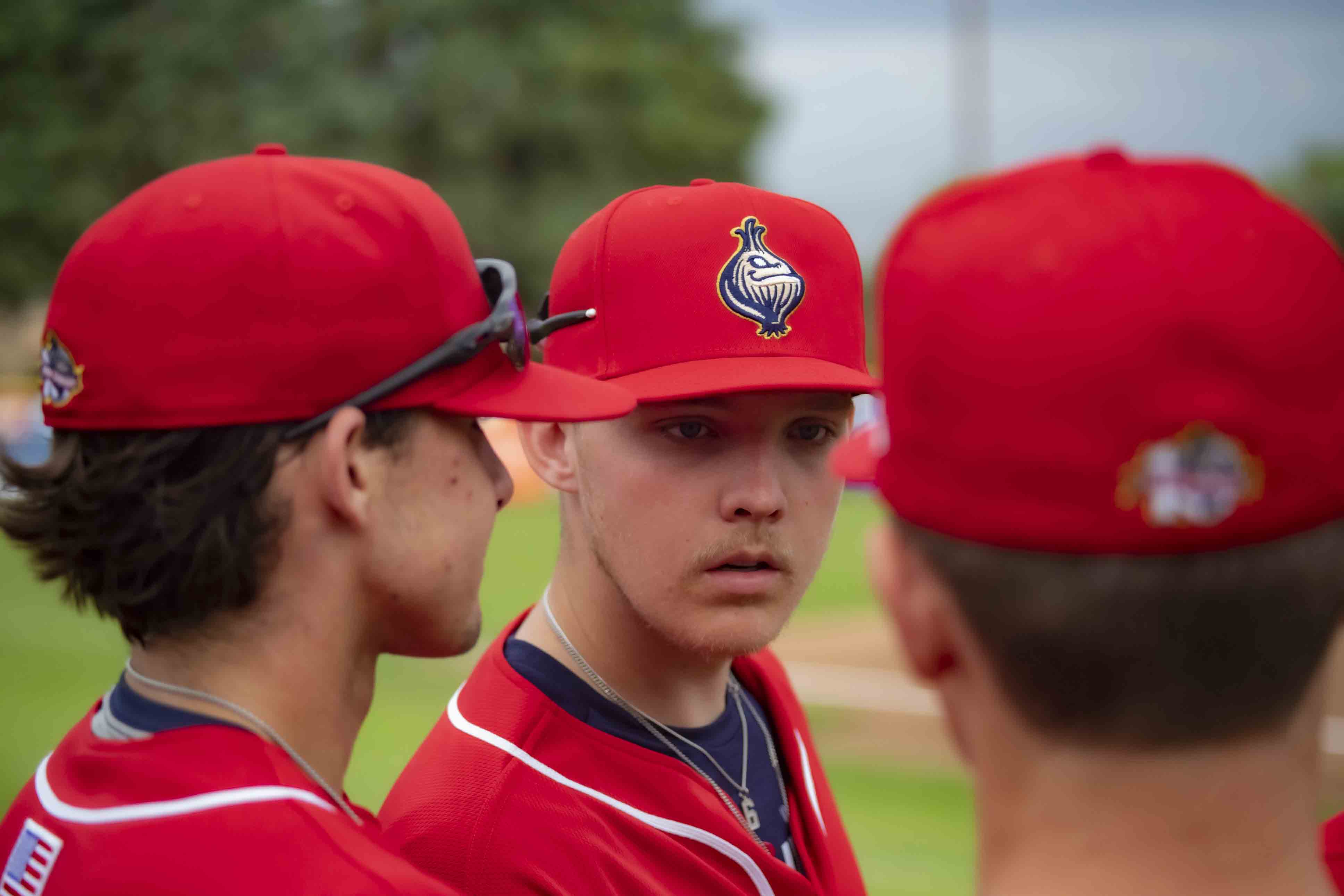 The Walla Walla Sweets suffered their fourth straight loss Saturday night – a 10-3 defeat to the red-hot Corvallis Knights in West Coast League baseball action at Goss Stadium at Coleman Field.
Saturday's triumph was Corvallis' 21st in its last 22 WCL games and improved the Knights' second-half and overall records to South Division-bests of 6-1 and 27-7.
The Sweets are now 2-5 and 20-14.
Walla Walla had a chance to break into the scoring column first on Saturday when Caleb Farmer and Justin Folz singled to start the second inning. But the opportunity fizzled after Parker Price, Brock Ephan, and David Le Bioda were retired in succession by Corvallis starting pitcher Brodie Cooper-Vasselakis.
The Knights put their first three hitters aboard in the home second and, unlike Walla Walla, made the most of their good fortune. Michael Curialle saw to it with a two-run single.
Andy Atwood tripled in Corvallis' first run during a two-run third and later scored when he and Brooks Lee executed a double steal.
The Knights scored three times in the fourth before the Sweets tallied their first two runs of the night in the fifth. Ephan led off with a walk and Le Bioda punished a 2-1 pitch from Cooper-Vasselakis to the tune of a 373-foot home run to right field.
Briley Knight raised the Corvallis lead back to seven, 9-2, after spanking a two-RBI triple in the sixth inning.
Each team tallied a run in the eighth. Ryan Johnston belted a 364-foot home run with one out in the top half of the inning and Zack Moeller drew a bases-loaded walk in the home portion of inning eight.
Walla Walla slipped to 0-9 in games in which it has trailed after seven innings, 0-11 in contests which it trailed after eight frames, and 20-7 in league games in which it scored three runs or more.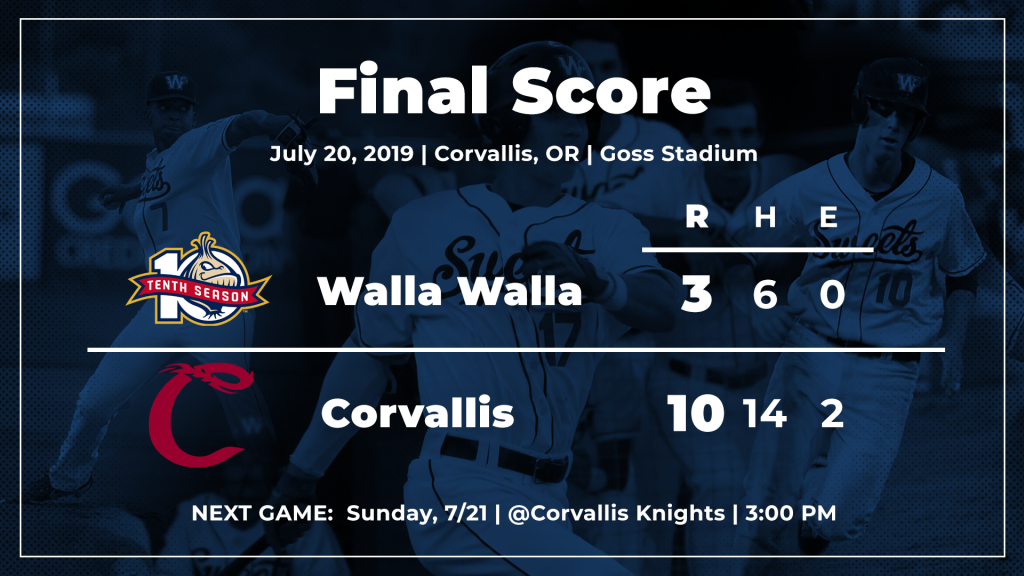 The finale of the three-game series is Sunday at 3 p.m. The Sweets open a three-game, post-All-Star Break series Wednesday against against the Wenatchee AppleSox at historic Borleske Stadium.