Sweets Drop Opener in Bellingham
Sweets drop game 1 against the Bellingham Bells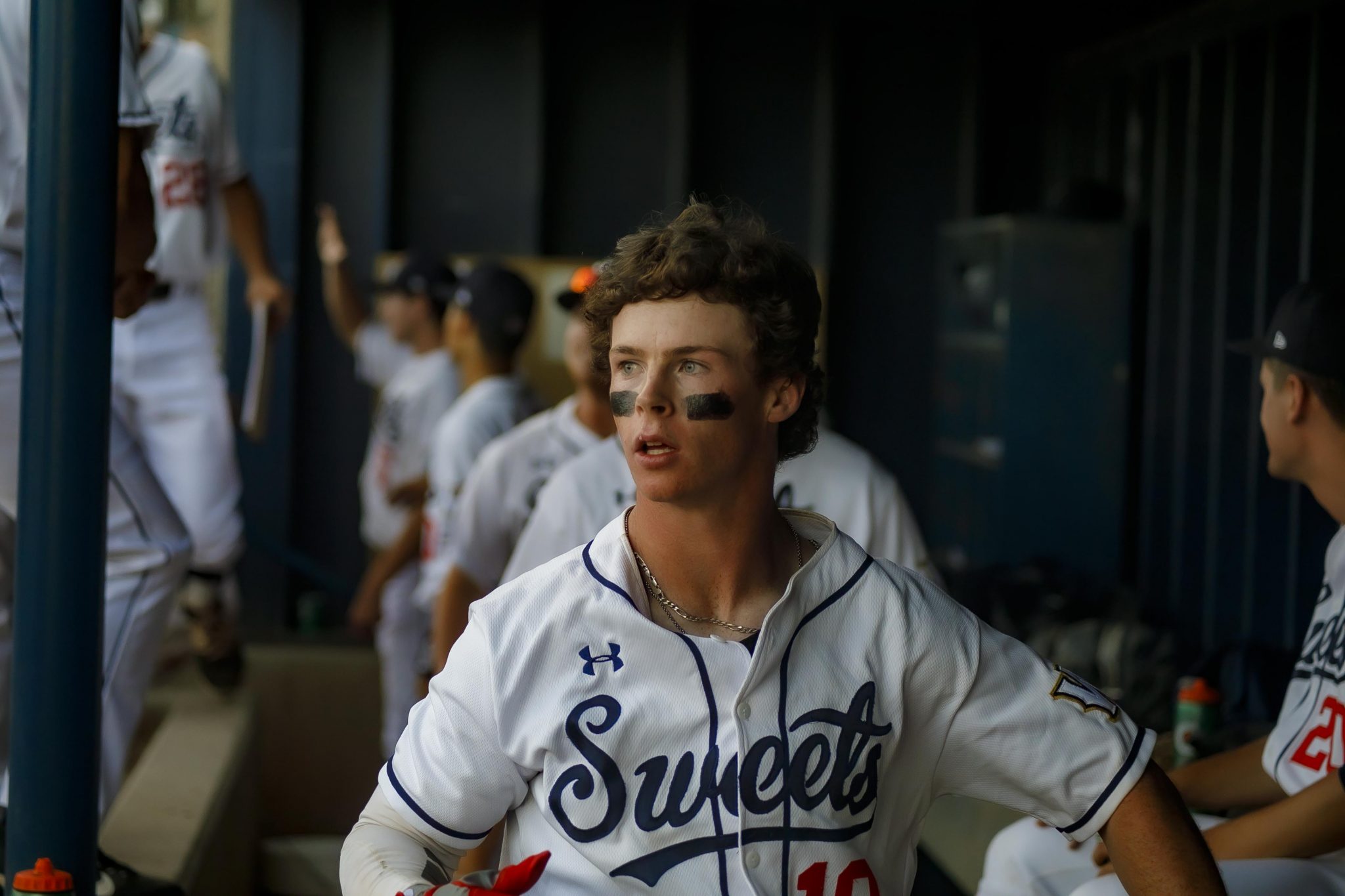 The Walla Walla Sweets managed just four hits Monday night and dropped the opening game of a three-game West Coast League baseball series to the Bellingham Bells, 4-1, at Joe Martin Field.
Walla Walla is now 1-3 on its current six-game road trip after dropping its second-half-of-the-season opener and is 18-10 overall.
The Bells broke a scoreless tie in the last of the third inning. Sweets starting pitcher Travis Craven got the first two outs before surrendering a single to Collin Burns. Circumstances and fate turned against Walla Walla just seconds after the bloop single when Burns advanced to third on the play on a two-base throwing error by shortstop Caleb Farmer. Burns scored on a double by Christian Dicochea that put the home team up 1-0.
Bellingham added to its lead in the fourth. Jack Machtolf led off with a single, moved to second on an infield out, and scored on an error.
The Sweets scored their only run in the top of the fifth. Farmer led off with a shot back through the box, Chazz Martinez singled him to second, and Brock Ephan scored Farmer with a double up the alley in right-center field.
POST GAME INTERVIEW WITH REID SEBBY AND ANDREW MOSIELLO
But from the sixth inning on, Walla Walla managed just two baserunners – one was left stranded at second in the eighth inning and another at third in the ninth.
On the Sweets side of the pitching ledger, right-hander Andrew Mosiello allowed a lead-off triple to Guthrie Morrison in the seventh, but got the next three hitters to come away unscathed. He struck out Troy Viola and Machtolf, then got Jake Terao to fly out to center fielder Patrick Caulfield to end the inning.
The Bells scored twice in the seventh, then loaded the bases in the eighth with one out. But reliever Reid Sebby got Cole Hinkelman to pop to third and fanned Derek Marshall to slam the door in the face of the threat.
Game two of the three-game series is Tuesday night at 6:35.