Sweets bats are alive and well as they take win their first ever game against the Ridgefield Raptors.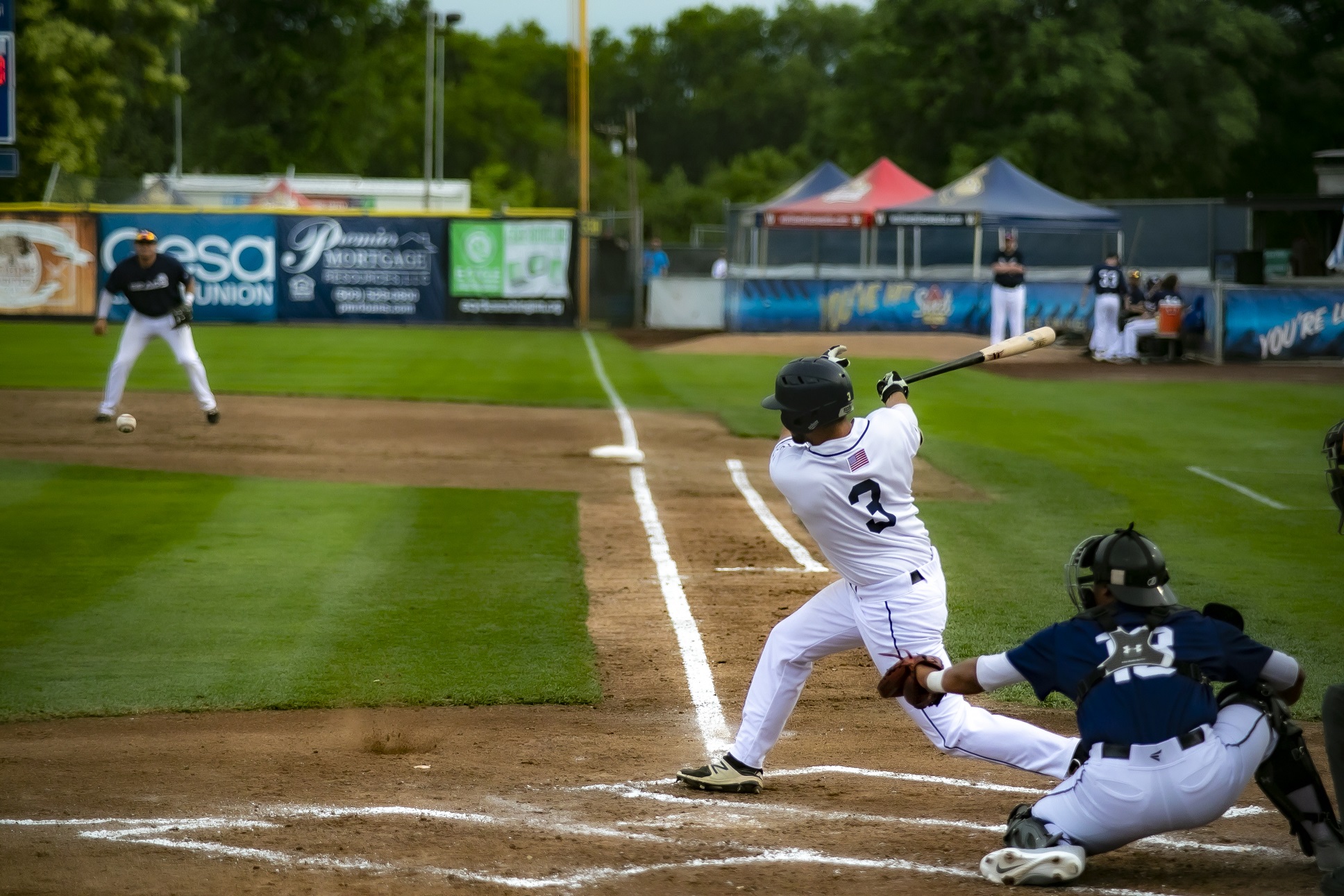 The Walla Walla Sweets remained atop the West Coast League's South Division Friday night after securing a 5-2 victory over the Ridgefield Raptors in the first game of a three-game weekend series at the Ridgefield Sports Complex.
Walla Walla improved to 14-5 with Friday's triumph and stayed a game up on the red-hot Corvallis Knights in the WCL South. The three-time defending league champion Knights toppled Yakima Valley at home, 5-2, on Friday night for their seventh straight win.
Ridgefield starting pitcher Joey Martin struck out the side in the top of the first inning and Sweets starter Landon Boeneke, who was celebrating his 19th birthday, allowed a one-out double to Cameron Repetti but did not allow a run in the home first.
The Sweets broke the ice with three runs  in the top of the second. Ben Fariss led off with a four-pitch walk, advanced to second on an errant pick-off throw by Martin, and scored on a grounded single to center by Caleb Farmer – who went to second on the play when his hit was bobbled by center fielder Brody Barnum. Farmer went to third on a passed ball and Parker Price walked, then stole second. But Farmer was cut down at home when Brock Ephan hit into a 5-2 fielder's choice. Price moved to third on Ephan's grounder and scored on a Michael Petrie infield single. One out later, Patrick Caulfield singled to load the bases and Emanuel Dean was issued a free pass.
Walla Walla added a run in the fourth. Farmer walked with one out, went to second on a passed ball, to third on a Price single, and scored on an Ephan sacrifice fly to left.
Boeneke allowed three hits over three innings and struck out four.
Ty Hueckman relieved Boeneke and set the Raptors down in order in innings four and five.
The Sweets scored their final run in the sixth. Petrie led off with a single and Connor Cirillo walked. Caulfield hit into a 6-4 fielder's choice that sent Petrie to third. The two later executed a double steal to manufacture the tally.
Hueckman gave up an infield hit in the sixth, but kept the shutout intact.
Nick Irwin hurled a perfect seventh to maintain the five-run cushion.
The Raptors scored twice in the bottom of the eighth, but Sweets closer Reid Sebby fanned Aaron Zavala to end the frame.
Sebby exuded a greater degree of nastiness in the bottom of the ninth. He went 2-and-2 on Andrew Schleusner before striking him out, then was pushed to a full count by both pinch-hitter Jack Bauer and Noah Taylor before striking them out – Bauer looking and Taylor swinging – to end the game.
Sweets pitchers posted 12 K's on the night.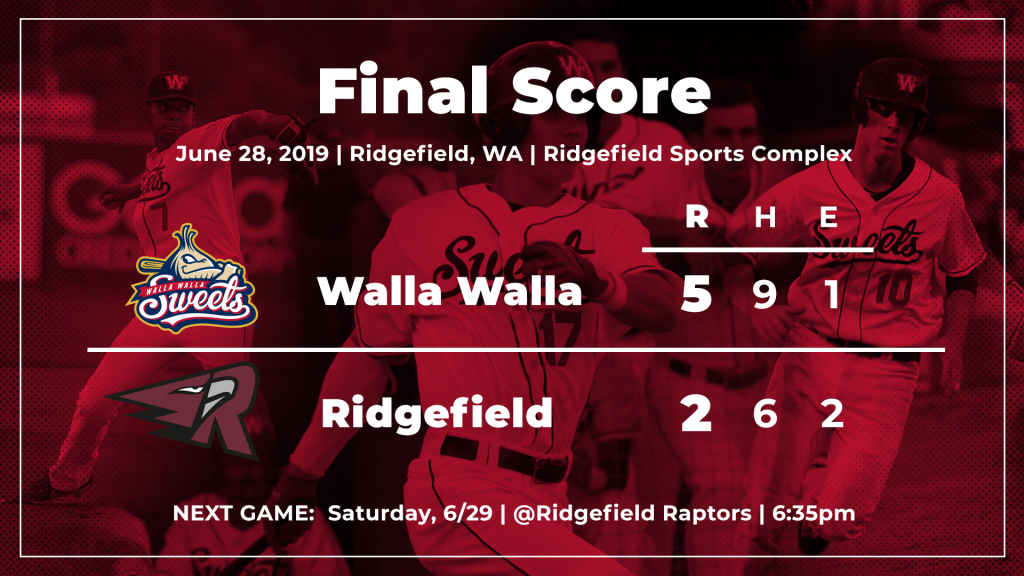 The middle game of the three-game series is Saturday night at 6:35.