Wenatchee and Walla Walla slug it out in a close match-up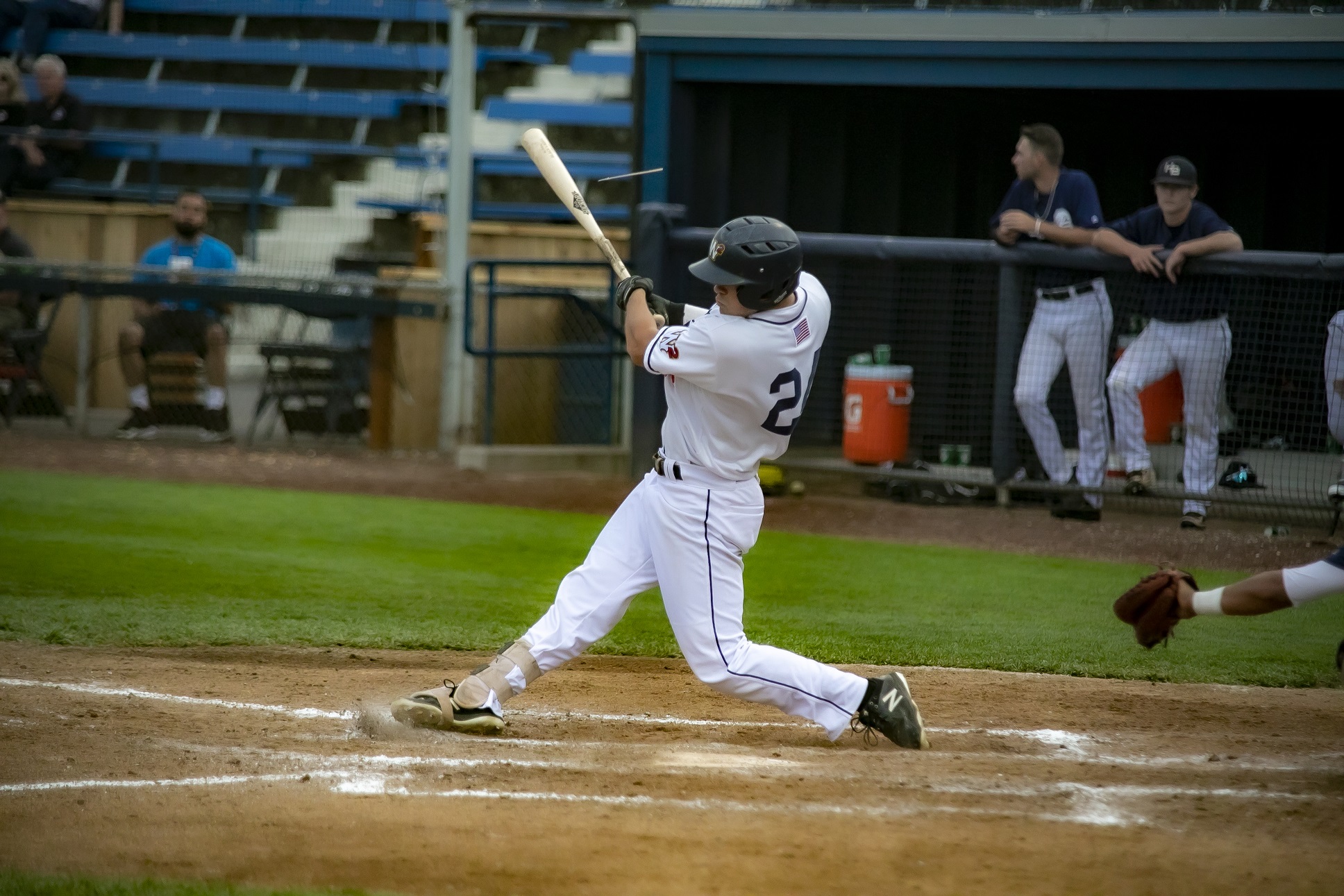 8-0!
The Walla Walla Sweets improved their West Coast League South Division-leading and franchise-starting-best record to that historic level Saturday night after holding off the Wenatchee AppleSox, 7-6, in the second game of a three-game weekend series at Paul Thomas Sr. Field.
Walla Walla, which swept division rivals Corvallis and Bend during its season-opening homestand earlier this month, will gun for its third sweep of a WCL opponent when they meet the AppleSox in the series finale Sunday night at 5:35.
The Sweets got off to a slow start on Saturday against the gusty Wenatchee nine. Tyler Detloff, John Graham, and Cole McKenzie started the home first with walks against Walla Walla starting pitcher Bryson Spagnuolo. Nate Dahle came on relief and struck out Hunter Montgomery to commence his outing, but allowed an RBI single to Dylan McPhillips and a sacrifice fly to left field to Brett Gillis before ending the inning by fanning Kody Darcy.
Walla Walla equalized in the top of the third. Brock Ephan led off with a walk and lumbered to second on an infield out off the bat of Carson Green. One out later, Parker Price worked Wenatchee starter Trent Sellers for a base on balls, and Justin Folz ripped a 2-2 pitch to right for a two-run double that evened things up at 2-2. Cesar Lopez served a single into right moments later that scored Folz and put the Sweets up 3-2.
Dahle struck out the side in the third inning, but gave up an unearned run that knotted things up at 3-3.
The Sweets tallied twice in the fourth. Tristan King was issued a one-out free pass, but was forced out at second base when Ephan hit into a 6-4 fielder's choice. Carson Green chased Sellers with a single to keep the inning alive. Patrick Caulfield greeted reliever Ryan Long with a two-run, left-field line laser that gave the Sweets a 5-3 lead.
Wenatchee – aided by a pair of Walla Walla errors – tied the game in the fifth against Sweets pitcher Charles Harrison, and used a wild pitch to plate the tiebreaking run in the sixth.
The Sweets took the lead for good in the seventh. Caulfield and Price earned back-to-back walks with one out and eventually moved up one base apiece, setting the stage for a Folz bouncer through the middle of a drawn-in infield on a 3-2 pitch.
Mason Kokodynski faced the minimum number of hitters and struck out two in the home seventh, then worked out of a first-and-second, one-out mess with K's of McKenzie and pinch-hitter Blake Klassen.
Wyatt Boone began the bottom of the ninth in promising fashion by getting the first two outs – a comebacker struck by McPhillips and a strikeout of Gillis. But he walked the next two hitters and was lifted for Dimick Wood. Kodie Kolden had a one-ball, two-strike count on him before Wood delivered a called third to end the game. Wood's K was the 12th of the night for Sweets hurlers.
Saturday's win improved the Sweets all-time, regular-season record to 36-30 against Wenatchee.
Walla Walla will return home after Sunday's game and open a six-game homestand Tuesday against Portland and Port Angeles.