Walla Walla at Wenatchee This Weekend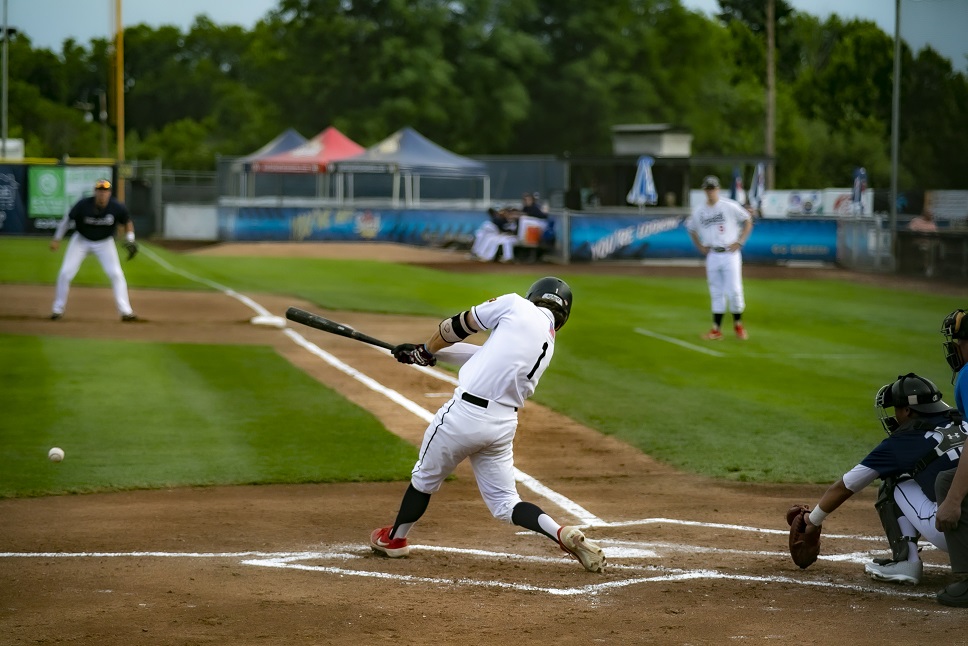 Following an unblemished homestand, which included three-game sweeps of West Coast League South Division rivals Corvallis and Bend, the Walla Walla Sweets hit the road this weekend for a three-game series with the Wenatchee Apple Sox at Paul Thomas Sr. Stadium. Games Friday and Saturday are scheduled for 7:05 and Sunday's finale begins at 5:05.
Walla Walla, off to the franchise's best start in team history (6-0), ended its season-opening eight game stand Wednesday night by completing a two-game, non-WCL sweep of the Pacific International League's Highline Bears at historic Borleske Stadium, 9-2. That came on the heels of an 8-4 triumph Tuesday night. The Sweets are now 36-4 against non-league opposition.
A half-dozen Sweets pitchers – Nathan Dahle, Ty Hueckman, Charles Harrison, Wyatt Boone, Landon Boeneke, and Nick Irwin – allowed just one earned run, combined on a five-hitter, and teamed up to strike out 11 Highline hitters on Wednesday. Dahle, Hueckman, and Harrison pitched two innings apiece while Boone, Boeneke, and Irwin threw one frame each. All six hurlers claimed at least one K in the game.
Walla Walla rolled a trio of sevens offensively. It collected seven hits – led by the two apiece of Cesar Lopez and Justin Folz – and worked Bears' pitchers for seven walks. The Sweets also benefited from seven of their hitters being hit by a pitch. Both Brandon Wagstaff and Tristan King were hit twice.
David Le Bioda provided Walla Walla with its most productive swing of the contest – a two-run single that highlighted a five-run sixth inning that turned a competitive 3-1 game into an 8-1 rout.
Centerfielder Patrick Caulfield, who was named the West Coast League's first Player of the Week of the 2019 season on Monday, and third baseman Justin Folz enter the weekend 1-2 in the WCL in hitting. Caulfield has a .560 batting average and leads the league in runs scored (10), hits (14) and stolen bases (7). Folz is best in both the on-base (.654) and slugging (.950) percentage departments.
The Sweets outscored Corvallis (19-8) and Bend (28-17) by a 47-25 margin on their way to stringing together six wins to commence the 2019 campaign. Walla Walla has done much of its damage in the eighth inning. It scored five times in the frame on opening night against the Knights and tallied three and four runs, respectively, in the eighth panel during the final two games of their set with the Elks. The Sweets have  scored at least one run in the eighth inning in five of their first six WCL games. The lone exception was the June 6 contest against Corvallis.
Wenatchee, which lost six of its first seven games, comes into this upcoming three-game series with momentum after back-to-back home victories over Port Angeles.  Pitcher Seth Kuykendall earned the victory for the Apple Sox on Thursday night with three-and-a-third innings of no-run, three-hit middle relief in Wenatchee's 8-3 conquest of the Lefties. He posted four strikeouts along the way. Trent Sellers and Cole McKenzie, who socked his first home run of the season leading off the seventh inning,  paced the Apple Sox 13-hit attack with three apiece while lead-off hitter Ty Detloff added a pair.
Walla Walla leads the all-time series with Wenatchee 34 victories to 30. The Sweets have won four or more regular-season games against the Apple Sox in five of the last seven seasons. The high-water mark came in 2014 when Walla Walla went 6-3 versus its north central Washington foe. The Sweets defeated the Apple Sox five times in both the 2012 and 2015 seasons, and went 4-2 against them the last two summers.