Sweets Alum Darius Vines Earns Win in Major League Debut
Rookie Right Hander Pitches Six Innings In Strong Debut Start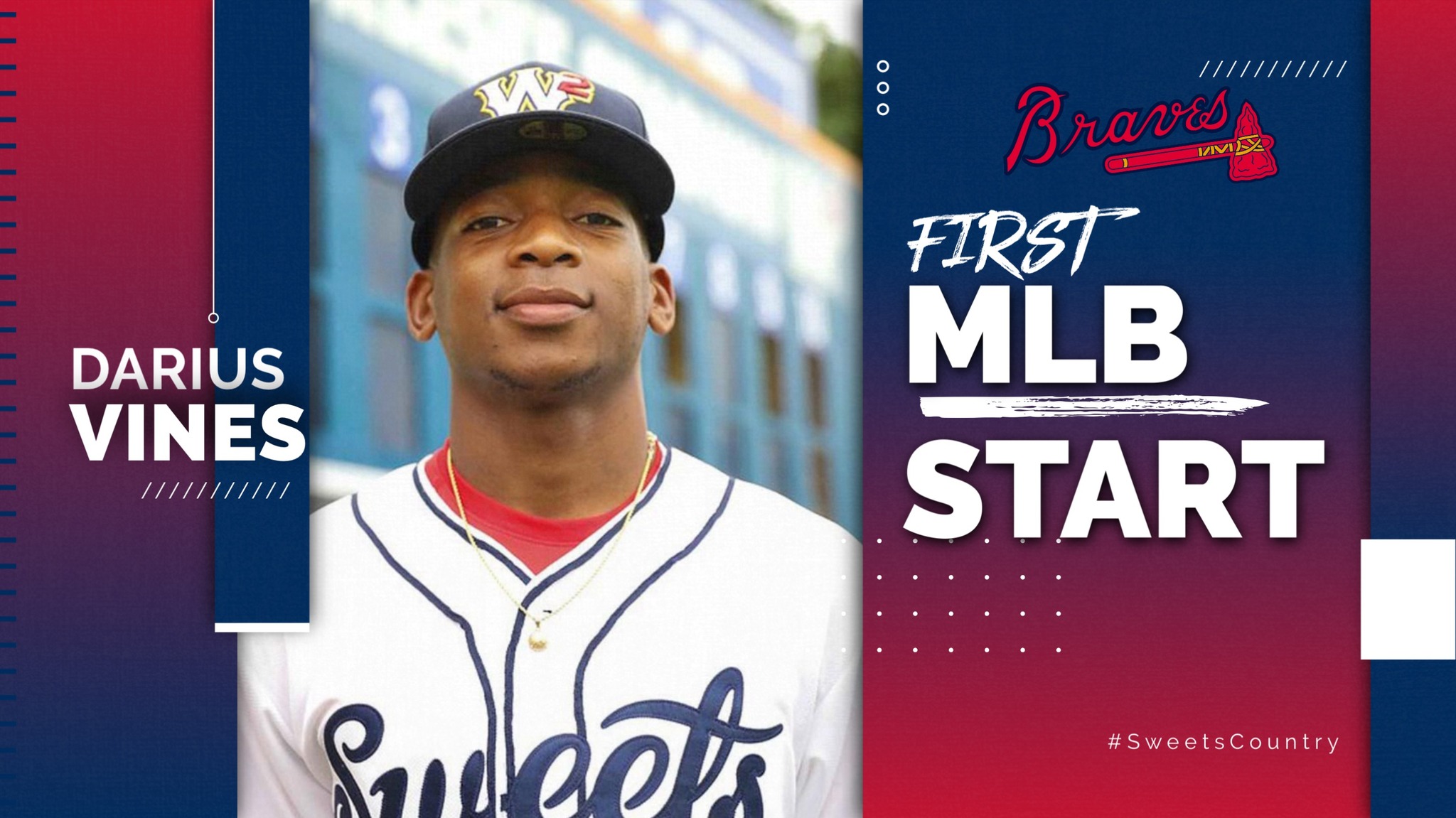 WALLA WALLA, WA – The newest member of the Atlanta Braves started his career off with a bang.
Right handed pitcher and former Sweet Darius Vines, who was recently called up by the Braves on Monday, took the ball for his first start in the big leagues Wednesday night on the road against the Colorado Rockies.  The matchup was the final one of a three game series, with Atlanta winning the first two contests and looking for the sweep.
Vines did not disappoint.
The young right hander pitched a beauty, going six innings and giving up just two runs on four hits, while striking out five batters.  The Braves would complete the sweep, winning 7-3.  
Vines, a native of Oxnard, California, was selected in the seventh round (217th overall) by the Braves in the 2019 MLB Draft out of Cal State Bakersfield.  He has spent three seasons in the Atlanta farm system before his call up to the big leagues.
A member of the 2017 and 2018 Walla Walla Sweets teams, Darius was a two time West Coast League All Star, and a key contributor on the mound both as a starter and coming out of the bullpen.
In 2017, Vines appeared in 11 games for Walla Walla, six of them starts, finishing with a 1-1 record.  He tallied 34 ⅓ innings pitched, striking out 42 batters while only walking 16 and finishing with a 4.19 ERA.  He also registered two saves on the year.
For the 2018 Sweets season, Darius appeared in six games, five of them starts.  He finished with a record of 3-1, striking out 27 batters while only walking nine in 24 innings pitched and ended the season with a 3.75 ERA.
Vines becomes the 14th former Sweet to make his major league debut, and second one in 2023.  Left handed pitcher Chris Murphy, a member of the 2016 Sweets team, debuted for the Boston Red Sox in June earlier this year. 
The Braves next travel to Los Angeles where they will open a four game series on Thursday against the Dodgers.  Atlanta currently holds the best record in all of Major League Baseball at 87-45.