Espinoza and Parker Named 1st Team All-WCL to Headline Post Season Awards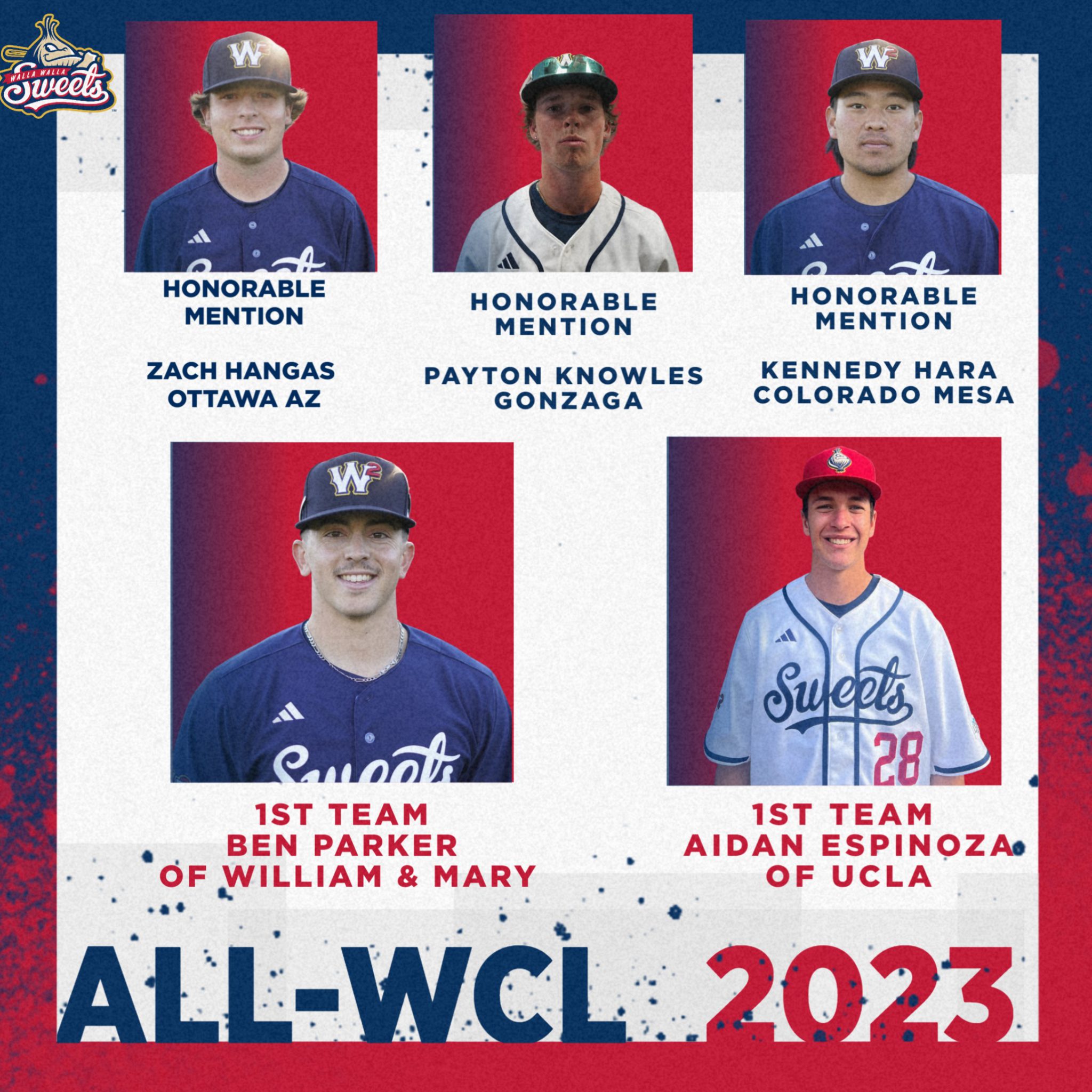 WALLA WALLA, WA– Aidan Espinoza and Ben Parker were selected to the 1st All-WCL team highlighting the Sweets postseason awards, as announced by the league Thursday. The Sweets had five total All-League selections as Zach Hangas, Kennedy Hara, and Payton Knowles all were named honorable mentions.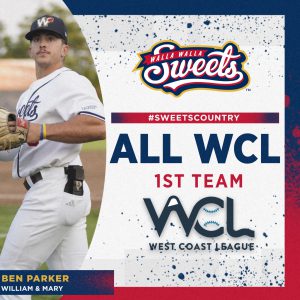 Parker adds to his already extensive resume by gaining 1st team All-WCL honors in his second year in the WCL. Parker earned the honor after becoming the first Sweet ever to take home the batting crown finishing the year with an outstanding .366 average through 37 games with the Sweets. Parker ranked among the Sweets' best not only in batting average but also in home runs (2/T-1st), RBIs (30/1st), and slugging (.490/1st). Parker spent the last four years at Whitman College gaining All-Region and All-American honors this past year as well as three all-NWC selections with the Blues in the last three seasons. The Sweets' anchor in centerfield will be attending The College of William and Mary in Williamsburg, VA this upcoming fall.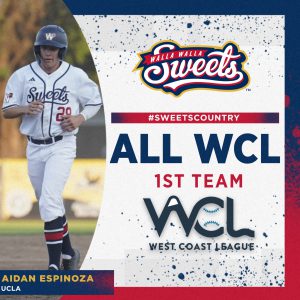 Espinoza was the Sweets' biggest contributor down the stretch finishing the year with a .331 average with 2 HR and 29 RBIs finishing right behind Parker for the team lead in most offensive categories. In the final weeks of the season, Espinoza was looked at as one of the top pieces in the WCL finishing the year with four straight multi-hit games, games with a run scored, and games with an RBI. the UCLA incoming batted .458 with 1 HR, 7 RBIs, and 7 runs scored in the final six games of 2023. Espinoza also played in 35 games with Walla Walla with 15 games with multiple hits and was the Sweets' primary left fielder.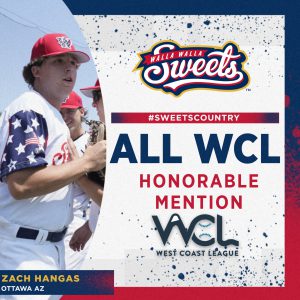 Hangas gains his first all-league selection in his first full year with Walla Walla. The Missoula, MT native finished the year with a 4-2 record and 3.88 ERA and ranked fourth in innings pitched in the WCL with 53.1 IP on the year. Hangas picked up wins in each of his final three starts going a total of 24.2 innings to end the year, including the Sweets' first complete game since 2015.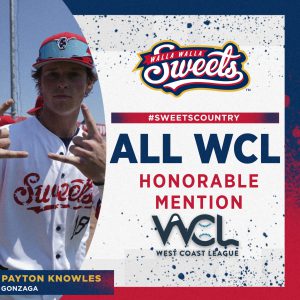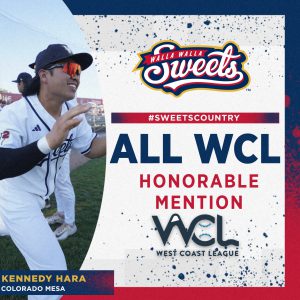 The middle infield duo of Knowles and Hara also both picked up honorable mentions as the pair put up impressive numbers in 2023. Knowles finished with a .360 average and finished with the 2nd highest batting average in the WCL. Hara finished the year batting just below .300 but was the Sweets' energizer bunny bringing a massive spark to the Sweets' offense to start the season.