Sweets Win Season Finale 6-2 vs Portland
Stutesman and Webb lead Sweets over Portland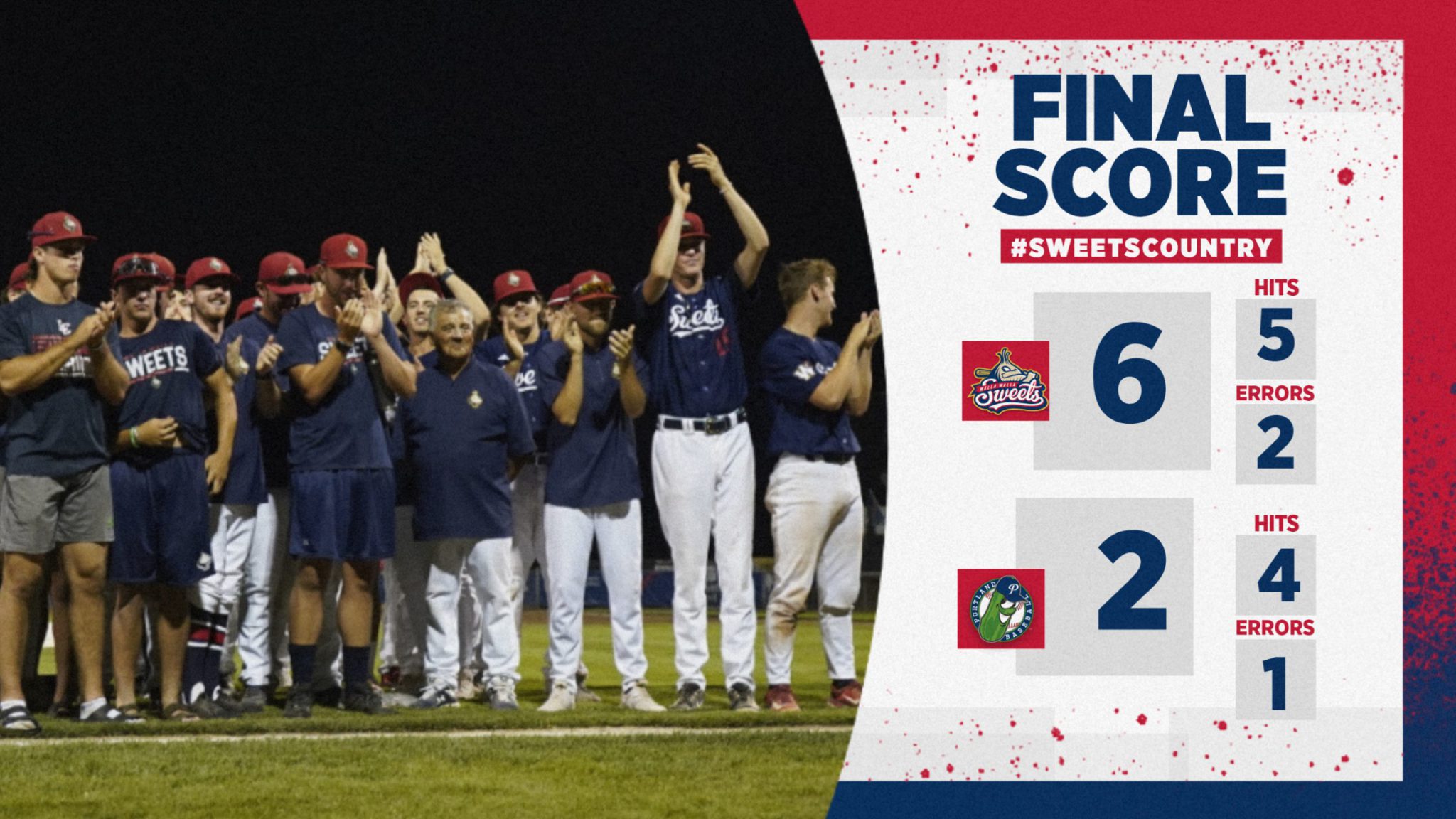 WALLA WALLA, WA- The Walla Walla Sweets rounded out the 2023 season with a victory as the Sweets took down Portland 6-2 on Sunday night from Borleske. With the win, the Sweets finish 20-32 on the year and end the year with victory in the finale. 
The Sweets were guided by a dominant bottom of the first where the Sweets chased Portland starting pitcher Caden Welch out of the ball game scoring four runs to start off the ball game. Aidan Espinoza got the scoring started with an RBI base hit driving in Kennedy Hara who started the inning off with a lead-off walk. 
Espinoza continued his impressive night by driving in Vicente Feliciano in the second inning on his second base hit of the night giving the Sweets a 5-0 lead after the second. 
The Pickles drove in a run in the fourth and the sixth to cut the lead to three. However, in the seventh inning, Davis Mauzy took a deep shot into right-center field driving in Espinoza to give Walla Walla a 6-2 lead.
The Sweet's offense gave starter Luke Stutesman the room to work comfortably as the Grays Harbor right-hander was excellent going six innings allowing only two runs and punching out seven batters. 
Landon Webb came in and picked up where his former high school rival left off finishing the game for Walla Walla where he struck out four getting the save for the Sweets. 
Sweets by the Numbers
Sweets win the finale for a second straight year

Sweets get their first win vs Portland since 2021

Webb and Stutesman combine for 11 Ks

Espinoza finished ¾ with 2 RBIs in the win

Ben Parker won the WCL batting title with Hudson Shupe's 0-4 contest for Victoria