Parker Wins Walla Walla's First Batting Title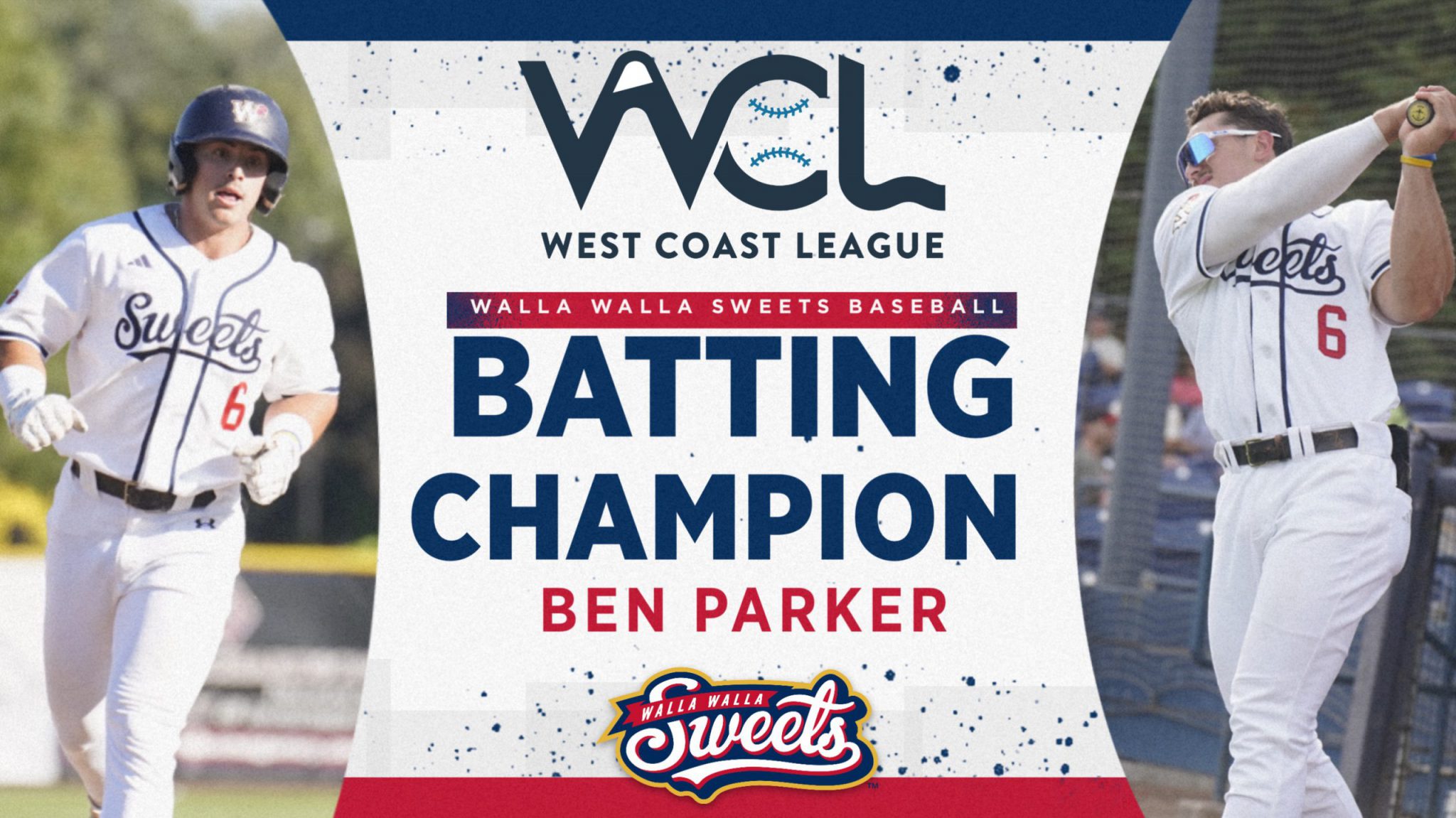 WALLA WALLA, WA- Ben Parker has been named the WCL batting champion becoming the first Sweet ever to take home the batting crown. Parker won the batting title finishing with a .366 average through 37 games with the Sweets.
With the Sweets, Parker ranked among the Sweets best not only in batting average but also in home runs (1st/2), RBIs (30/1st) and slugging (.490/1st). Parker spent the last four years at Whitman College gaining All-Region and All-American honors this past year as well as three all NWC selections with the Blues in the last two seasons.
Parker finished the year with hits in six of his last eight games with Walla Walla, and also added 17 multi-hit games with the Sweets.