Sweets Set New Team Hits Record in Win Over Ridgefield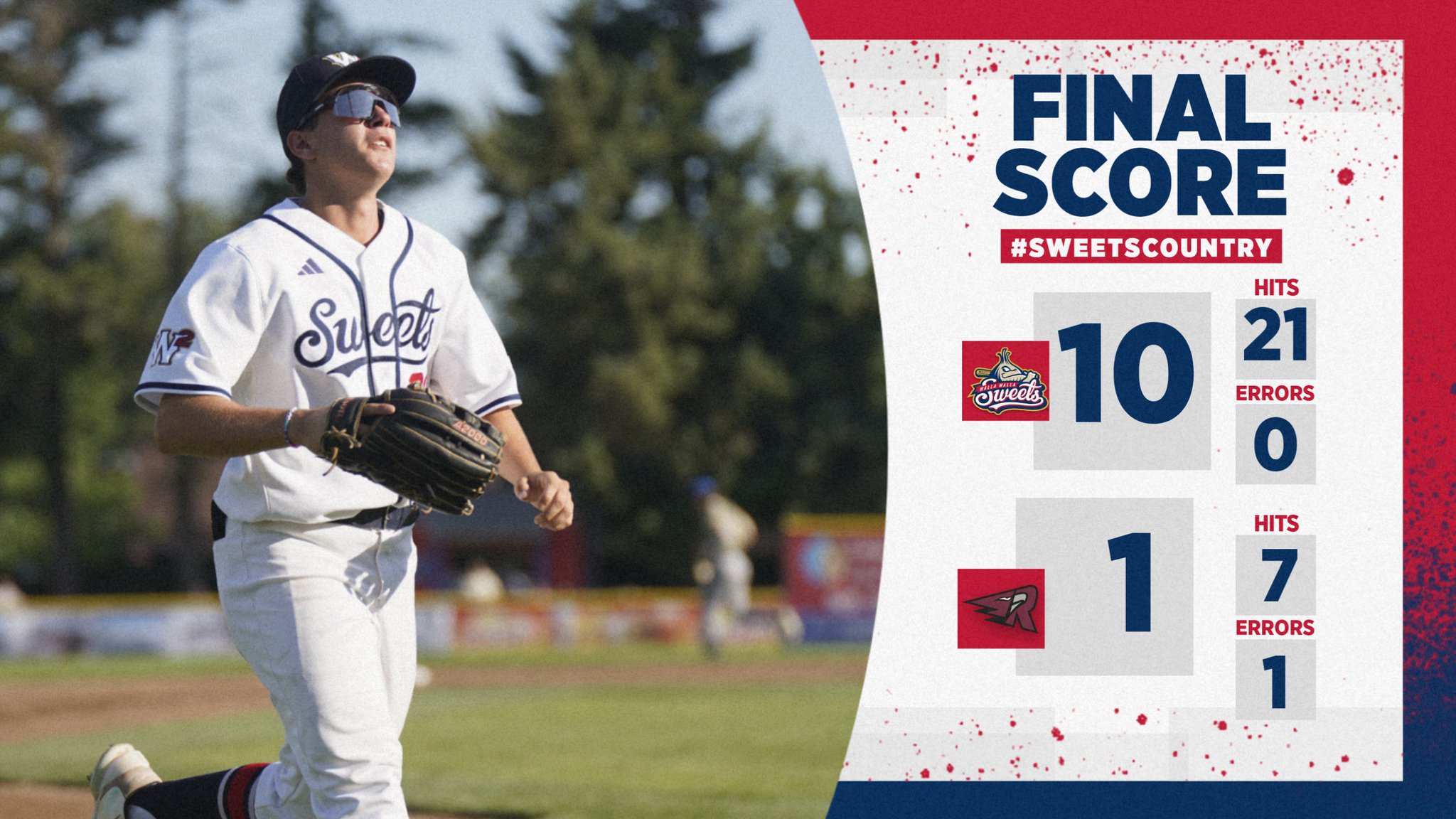 RIDGEFIELD, WA- The Walla Walla Sweets set a new team record as they scattered 21 hits taking down Ridgefield 10-1 on Wednesday night. With the win, the Sweets move to 18-32 on the year and 8-15 in the second half.
The Sweets and Raptors traded scoreless frames to start off the evening as they went into the third with no score. In the top of the third, the Sweets got things going with a two-run inning as Pu'ukani De grounded out driving in Griffen Bushnell to get the Sweets on the board first. Aidan Espinoza then followed up with a RBI base hit to make it 2-0 Sweets.
Walla Walla then added five runs in the top of the fourth giving the Sweets a 7-0 lead after four. Walla Walla's strong inning was highlighted by Andrew Graham, who drove in Vicente Feliciano. Graham finished ⅘ with 2 RBIs putting him at 8/9 with 4 RBIs vs Ridgefield.
The Sweets added three more runs in the contest in walking out of the RORC with a victory and a new Sweets record 21 hits.
Sweets by the Numbers
Andrew Graham went 4/5 with 2 RBIs in the win, he now sits 8/9 with 4 RBIs on the series vs Ridgefield 

The Sweets got a new franchise best 21 hits in the win.

Every Sweet at least a hit and every Sweet got on base twice 

Zach Hangas went 7 innings giving up only one earned run 
 Up Next
The Sweets face off with Ridgefield on 8/3/23 at 6:35 PM