Sweets Drop Game One of Final Road Trip
Sweets Fall in Game One at Ridgefield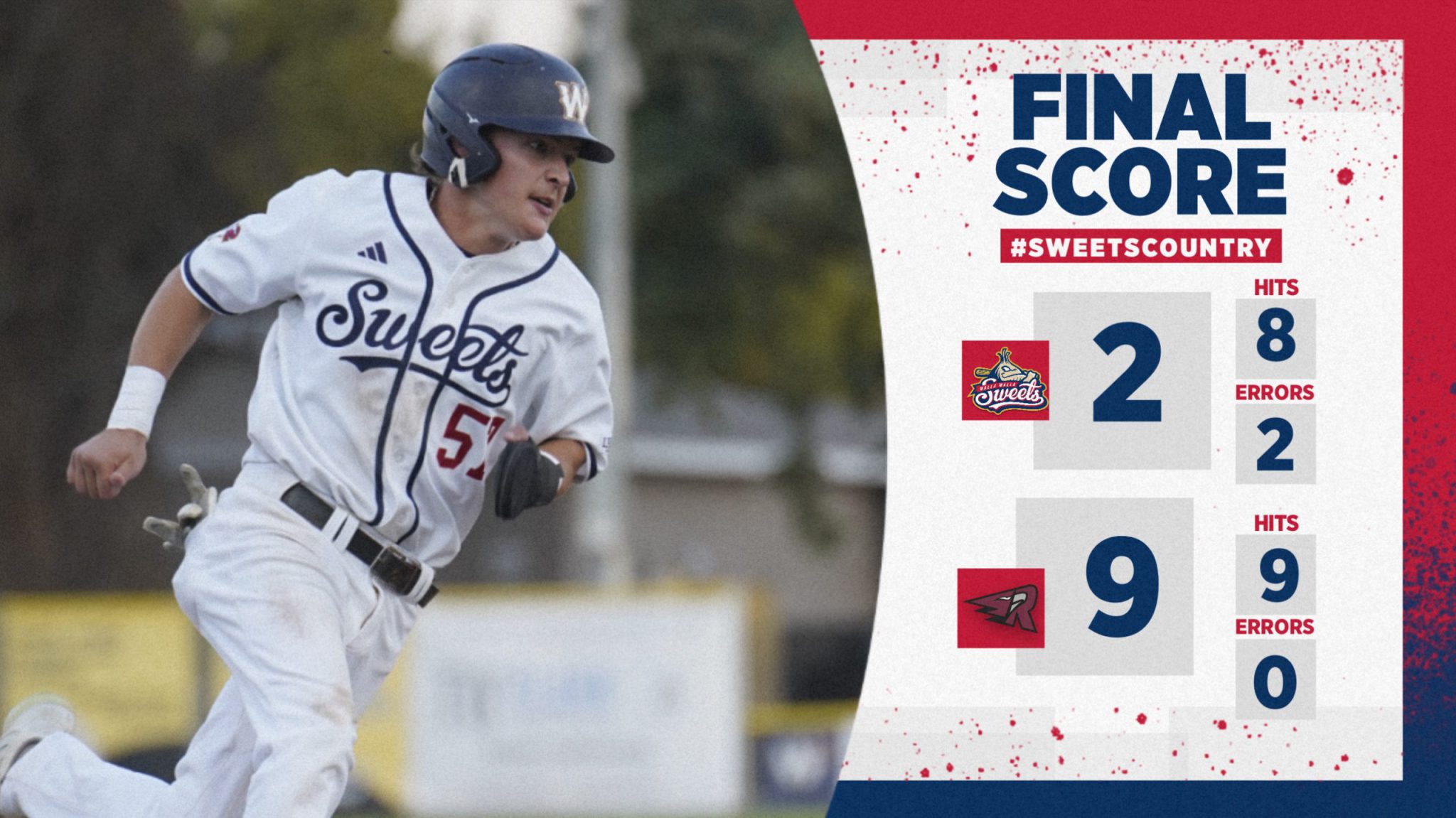 RIDGEFIELD, WA- The Walla Walla Sweets started off their final road series with a loss as they fell 9-2 to Ridgefield on Tuesday evening. With the loss, the Sweets move to 17-32 and 7-15 in the second half. 
The Raptors were guided to victory following a strong bottom of the first as Jackson Nicklaus drove in the game's first run with a base hit. Hunter Muench followed it up with a two-run knock driving in former Sweet Nick Seamons and Nicklaus in the process to go up 3-0 after one. 
Walla Walla did find a response in the bat of Andrew Graham. Graham was excellent for the Sweets driving in both of the Sweets runs and going 4/4 on the night. AG's eventful night started with a base hit to right driving in Leo Rivera however, Seamons threw out Espinoza to get the Raptors out with only one run against them. 
Graham's offense came back in the top of the seventh when he drove in Rivera for a second time to cut the lead to one going into the seventh-inning stretch. However, Ridgefield stepped on the gas scoring six runs in the final two innings to take down Walla Walla in game one.
Sweets by the Numbers
Andrew Graham went 4/4 with 2 RBIs in the loss

The Sweets gave up 11 walks on the evening 
 Up Next
The Sweets face off with Ridgefield on 8/3/23 at 6:35 PM