Sweets Drop Game Two in Yakima, Pippins Take Series Lead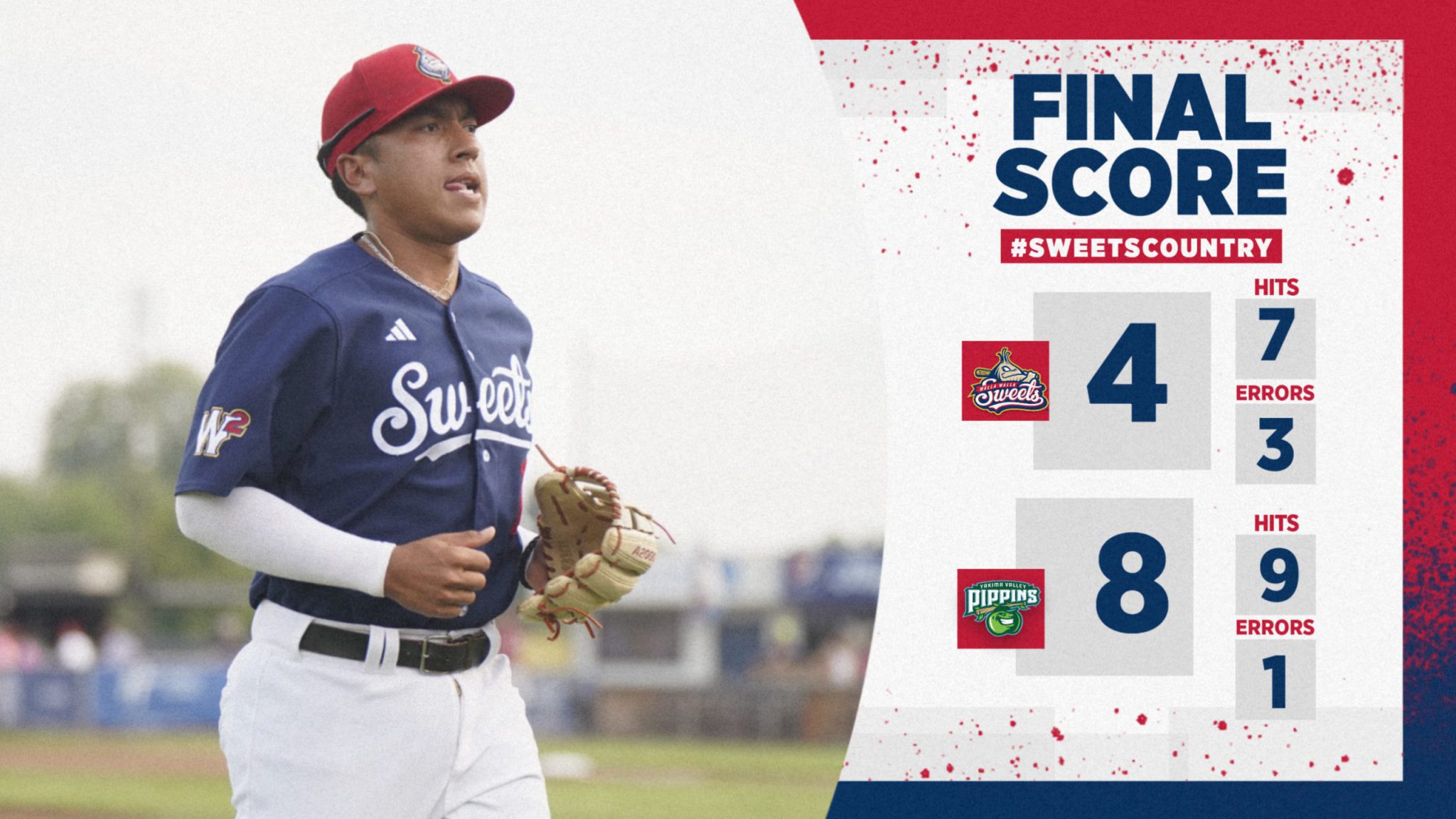 YAKIMA, WA- The Walla Walla Sweets took the lead early however fell 8-4 in game two from Yakima. With the loss, the Sweets move to 16-31 and 6-14 in the second half. 
The Sweets kicked off the ball game with a big first inning driving in three runs in the first inning. Aidan Espinoza was the one to kick things off as the UCLA incoming drove in Kennedy Hara with an RBI double to put Walla Walla on the board early. The Sweets added two more runs in the inning as Andrew Graham drove in Cayden Wotipka on a sac-fly and Pu'ukani De Sadrove in Espinoza with a a base hit. 
The Pippins answered in a solid way however as Tommy Eisenstat smashed a solo home run with two-out on the board in the inning. 
The next bit of scoring came from Wotipka as he led off the third with a triple and was driven in by De Sa thanks to a fielding error from the Pippins second baseman. However, in the bottom of the inning the Pippins found the games biggest knock figuratively and literally as Jace Phelan smashed a 422 foot three-run home run to tie the game at four.
Walla Walla's offense went quiet in retaliation as the Sweets went scoreless the rest of the contest as the Pips drove in runs in the fifth, sixth, and seventh to walk away with the game two victory, and take the lead of the Battle of the Basin series.
Sweets by the Numbers
Vicente Feliciano snapped his hit streak to five games

Aidan Espinoza continued his hit streak moving it to seven straight with a hit.

Kennedy Hara and Pu'ukani De Sa both had multi hit games.
 Up Next
The Sweets finish the Battle of the Basin with Yakima Valley on 7/30/23 at 6:05 P.M.