Sweets Take Back-To-Back vs Bend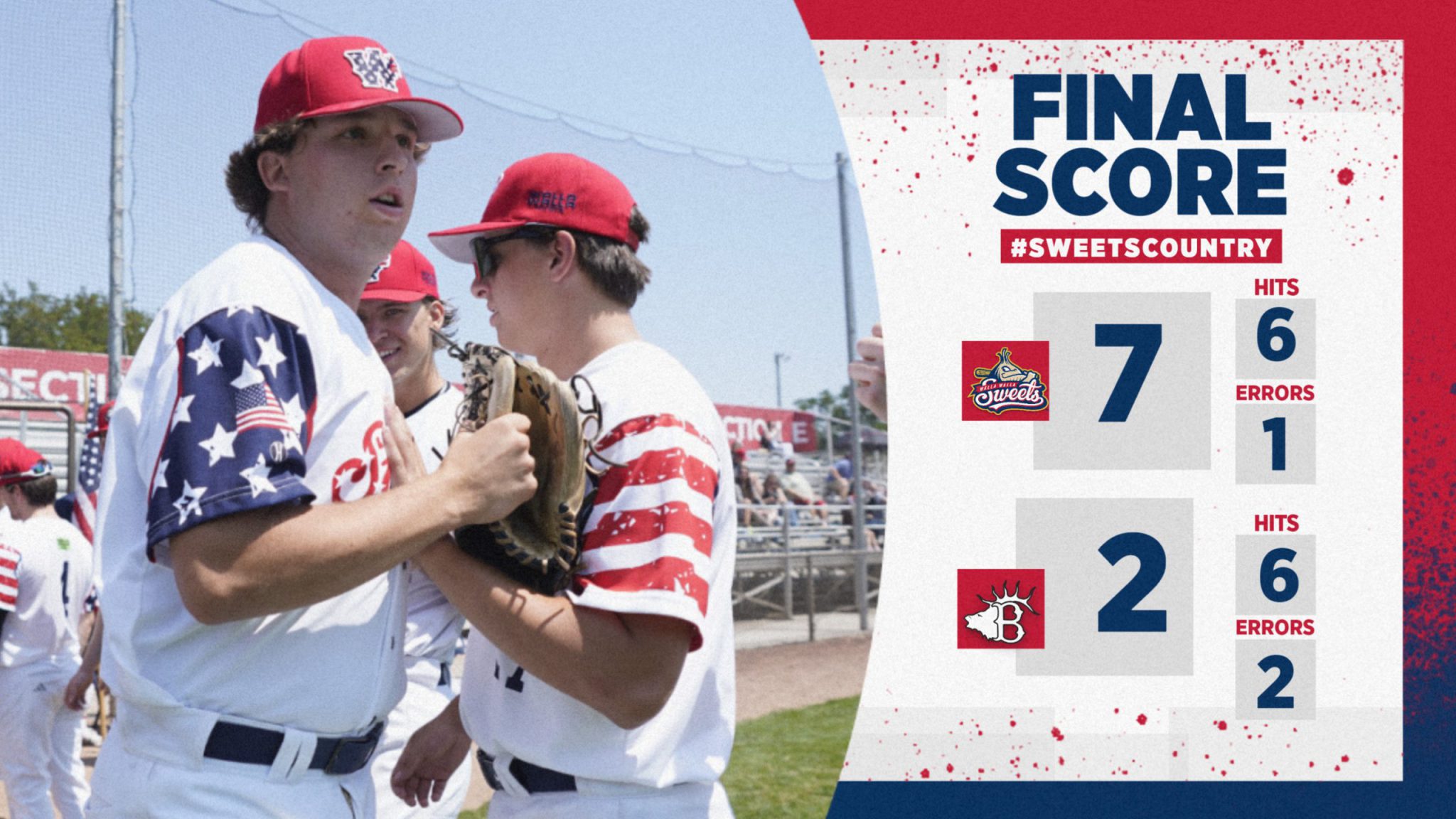 WALLA WALLA, WA- The Walla Walla Sweets secured a series victory as they defeated Bend 7-2 on Wednesday night. With the win, the Sweets move to 16-28 and 6-11 in the second half. Zach Hangas led the way for the Sweets working on the mound as he went 8.1 innings striking out four on route to a Sweets win.
Bend started off the scoring early as Ryan Christensen smashed a two-run homer in the first inning to kick things off giving Bend a 2-0 lead after one. The Elks were able to hold onto the lead until the bottom of the third where the Sweet finally were able to strike. In the third inning, the Sweets tied up the game as Kennedy Hara and Carter Booth both drove in runs in the inning making things even after the third.
The Sweets sat tied for the next two innings and kept Bend's offense quiet for the remainder of the contest giving Walla Walla a chance to go out in front. In the sixth inning, the Sweets found the big inning bringing in four runs to go up 6-2.
The next big Sweets moment offensively came from Cayden Wotipka who led off the eighth with a triple and was driven in two ABs later on a wild pitch to wrap things up 7-2.
Sweets by the Numbers
Hangas has pitched 17.1 IP in his last two games

Cayden Wotipka was the only Sweet with multiple hits on the night 

Vicente Feliciano extended his now three-game hit streak 
 Up Next
The Sweets face off with Bend on 7/27/23 at 6:35 P.M.