Sweets Get Back on Track With Series Opening Win vs Bend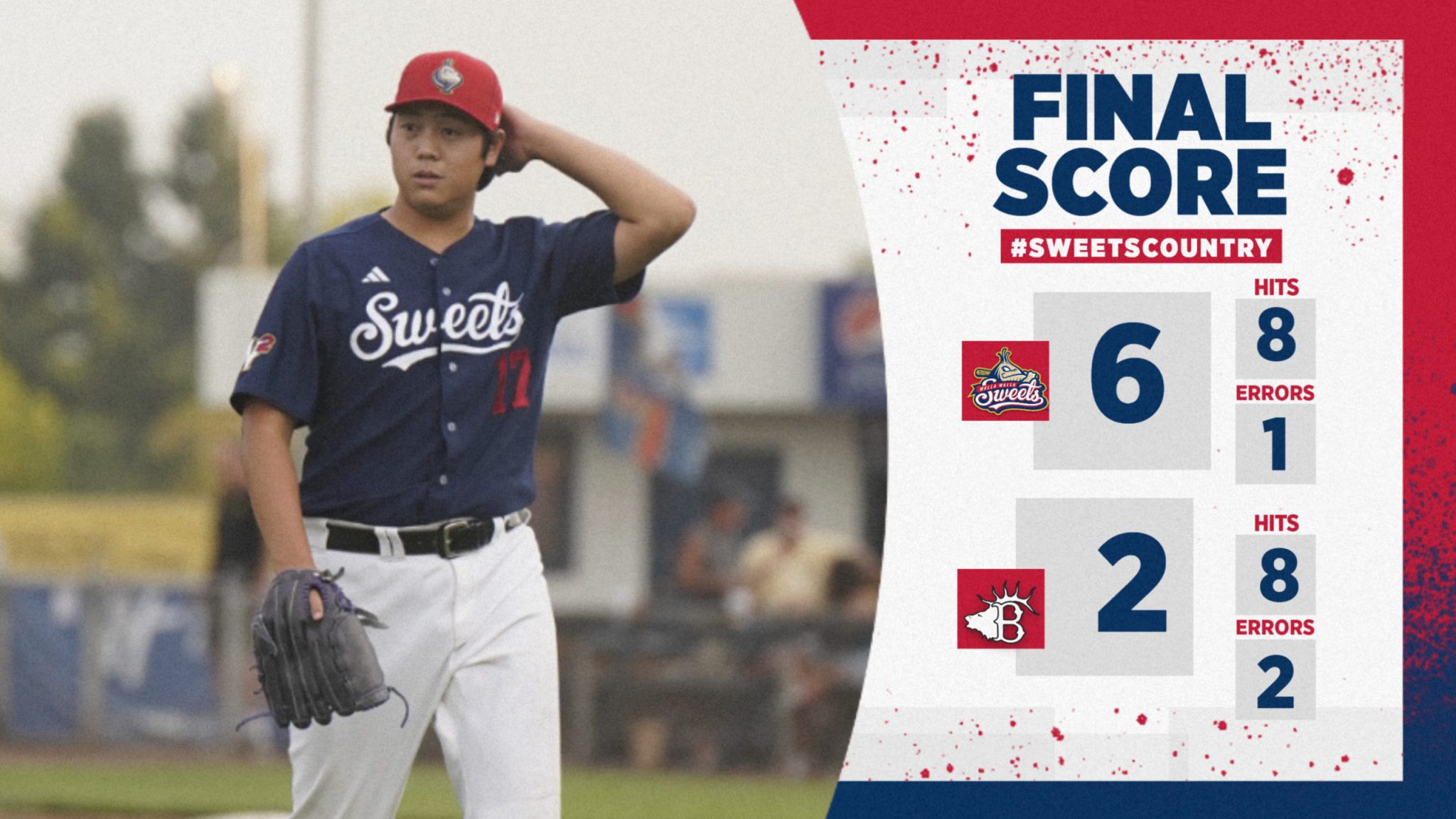 WALLA WALLA, WA- The Walla Walla Sweets snapped their four-game losing streak as they took down Bend 6-2 to open up the series with the Elks. With the win, the Sweets move to 15-28 on the year and 5-11 in the second half.
In a game that would feature many people returning to Borleske one from the opposite side got things going first as new Elk Derek Gellos drove in the first run of the contest to put Bend up 1-0.
Walla Walla was able to respond in the bottom of the second as Vicente Feliciano got his first hit of the evening driving in Mason Millar and Aidan Espinoza to give the Sweets a 2-1 lead. Kennedy Hara matched the two-run double with a RBI knock of his own scoring 2022 team captain Leo Rivera to give the Sweets a two-run lead which they held for the entire ball game.
In the bottom of the fourth Hara did it again with a big extra base hit scoring Millar for the second time on the night. 
The 2022 returner Leo Rivera was welcomed back to Borleske with open arms and he gave a gift to the Sweets faithful in the bottom of the fifth with a two-run base hit to kick off his '23 Sweets campaign. 
Sweets by the Numbers
Feliciano went 2/4 with a two-run double

Rivera finished 1/2 with a pair of RBIs as well.

Heitaro Hayashi went 5.1 IP allowing only 1 ER on 5 hits
 Up Next
The Sweets face off with Bend on 7/26/23 at 6:35 P.M.