Hangas Pitches Complete Game at Springfield
Zach Hangas goes complete in Sweets 2-1 win vs Springfield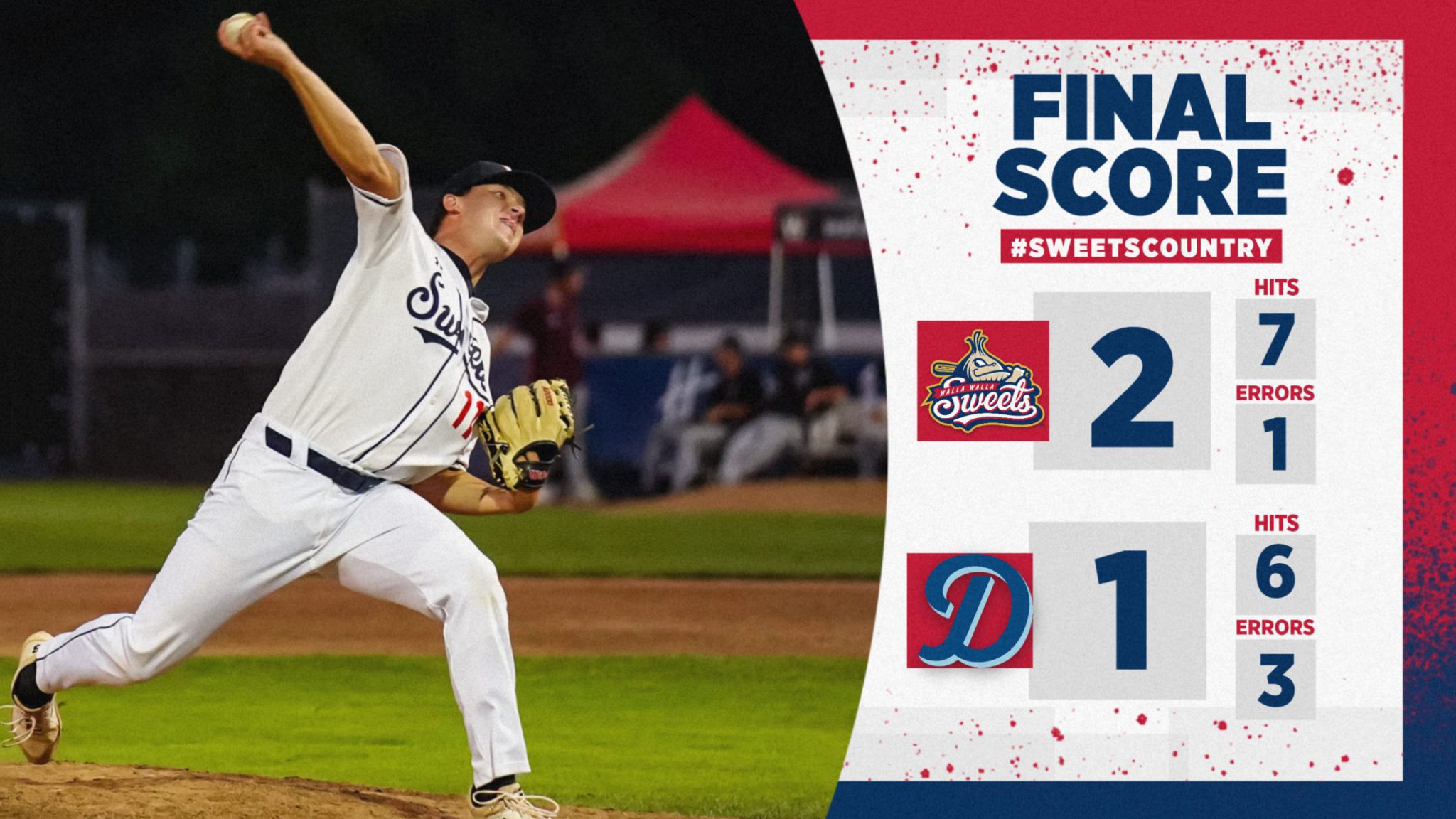 SPRINGFIELD, OR- For the first time in eight years the Walla Walla Sweets had a pitcher go the distance as Zach Hangas pitched a complete game giving up only one run as the Sweets beat the Drifters 2-1 from Springfield. Hangas also hit a new season high in strikeouts with six which ranks as the third most this season from a Sweets pitcher. 
Hangas and the Sweets would keep the Drifters hitless through three innings but were also unable to back up Hangas's impressive evening being shutout until the fourth. At the top of the fourth Walla Walla was able to get on the board first as Ben Parker practically did it himself. Parker got on by a fielder's choice but an error moved him to second where he then stole third and came in to score on a wild throw down to third.
The Drifters matched the one run scored by the Sweets with one of their own in the bottom of the fifth. However, in the top of the sixth the Sweets loaded the bases and Maxton Martin drove in Aidan Espinoza to give the Sweets a 2-1 lead.
Hangas then closed things out finishing with six strikeouts allowing only six hits and one earned run in the Sweets' first complete game since July of 2015 where Kyle Molnar pitched a no-hitter on the road vs Kitsap. 
Sweets by the Numbers
Hangas pitched Sweets' first complete game since July 28th 2015 where Kyle Molnar pitched a no-hitter on the road vs. Kitsap. Micah Gorman also pitched a complete game on July 4th vs Yakima in 2015
Aidan Espinoza recorded his sixth multi-hit game in 20 played with the Sweets.
Hangas has now gone over 6 innings three times in his seven starts.
 Up Next
Sweets finish the battle with Springfield on 7/20/23 at 6:35 P.M in Springfield.