Sweets Get First Series Sweep of 2023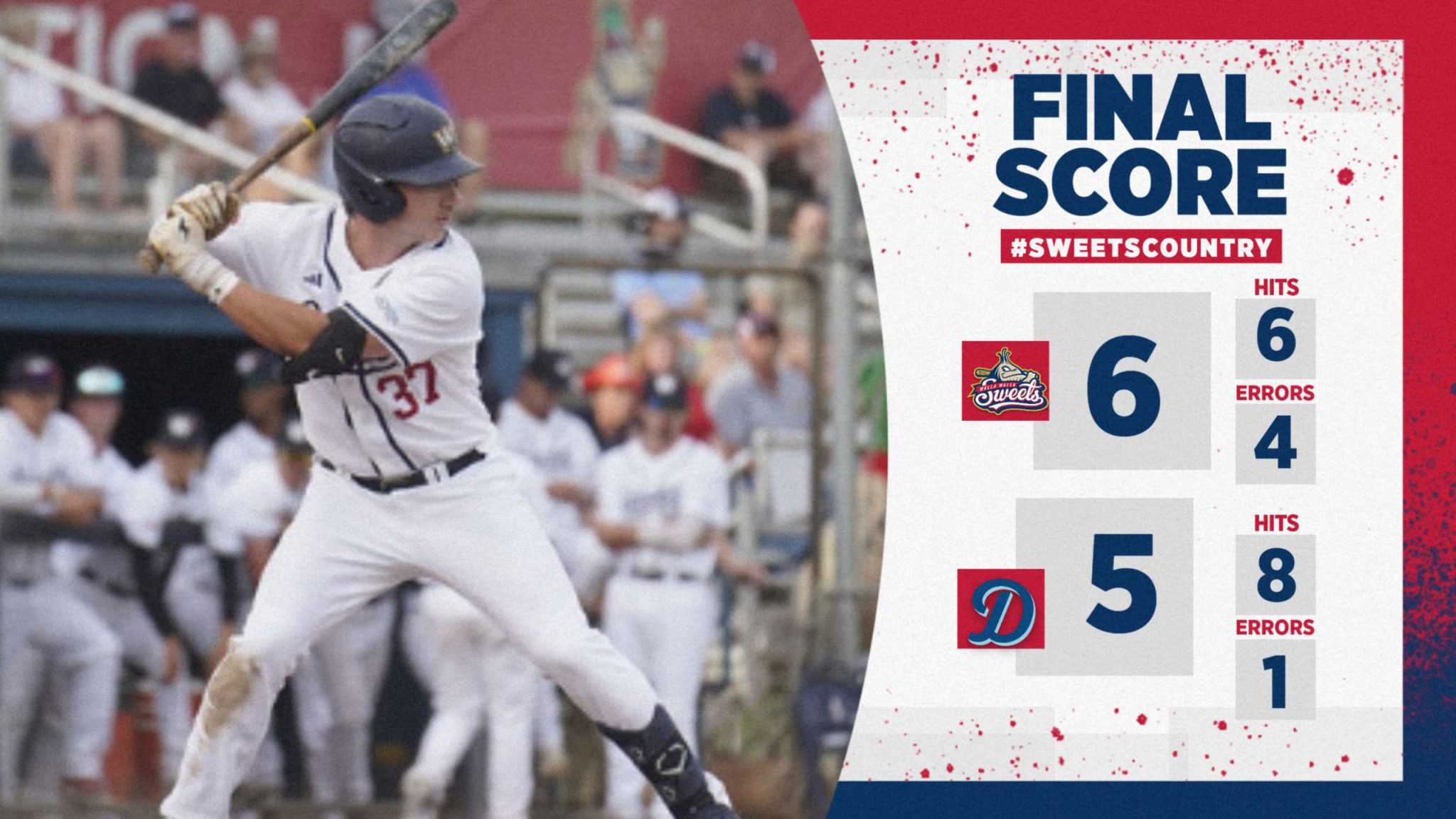 WALLA WALLA, WA- For the first time in 2023 the Walla Walla Sweets broke out the brooms as they successfully completed the sweep of the Springfield Drifters winning game three 6-5 on Sunday Night. With the win, the Sweets move to 13-23 overall and 3-6 in the second half.
It took the Sweets a while to get started as the Drifters broke out to a 5-0 lead after the fifth inning. However, the Sweets found the offense late in the evening. In the sixth Cayden Wotipka helped drive in the Sweets' first runs of the contest as Cruz Hepburn scored on a wild pitch and Kennedy Hara came in on a Wotipka base hit. Wotipka finished 2/4 on the night with an RBI putting his week total as 11/21 with 2 home runs and 10 RBIs.
Walla Walla still trailed however and needed a big inning and in the seventh the Sweets delivered. Maxton Martin kicked off the frame bringing in Logan Meyer to get the scoring started in the bottom of the seventh. After the Martin base hit the Sweets tied things up as Hepburn and Kennedy Hara both popped up for a pair of sac-flies to even the game at five. An at bat later the Sweets broke the tie as Payton Knowles hopped a single into right field giving Walla Walla a 6-5 lead into the 8th which they would hold onto for the win.
Sweets by the Numbers
Sweets successfully swept an opponent for the first time in 2023
Cayden Wotipka ends the week going 11/21 with 2 home runs and 10 RBIs.
Hara extends his on-base streak to 25 games
Knowles extends his on-base streak to 25 games 
 Up Next
Sweets continue to battle with Springfield on 7/18/23 at 6:35 P.M in Springfield, OR