Wotipka Drives in 7 Runs as Walla Walla Takes Down Springfield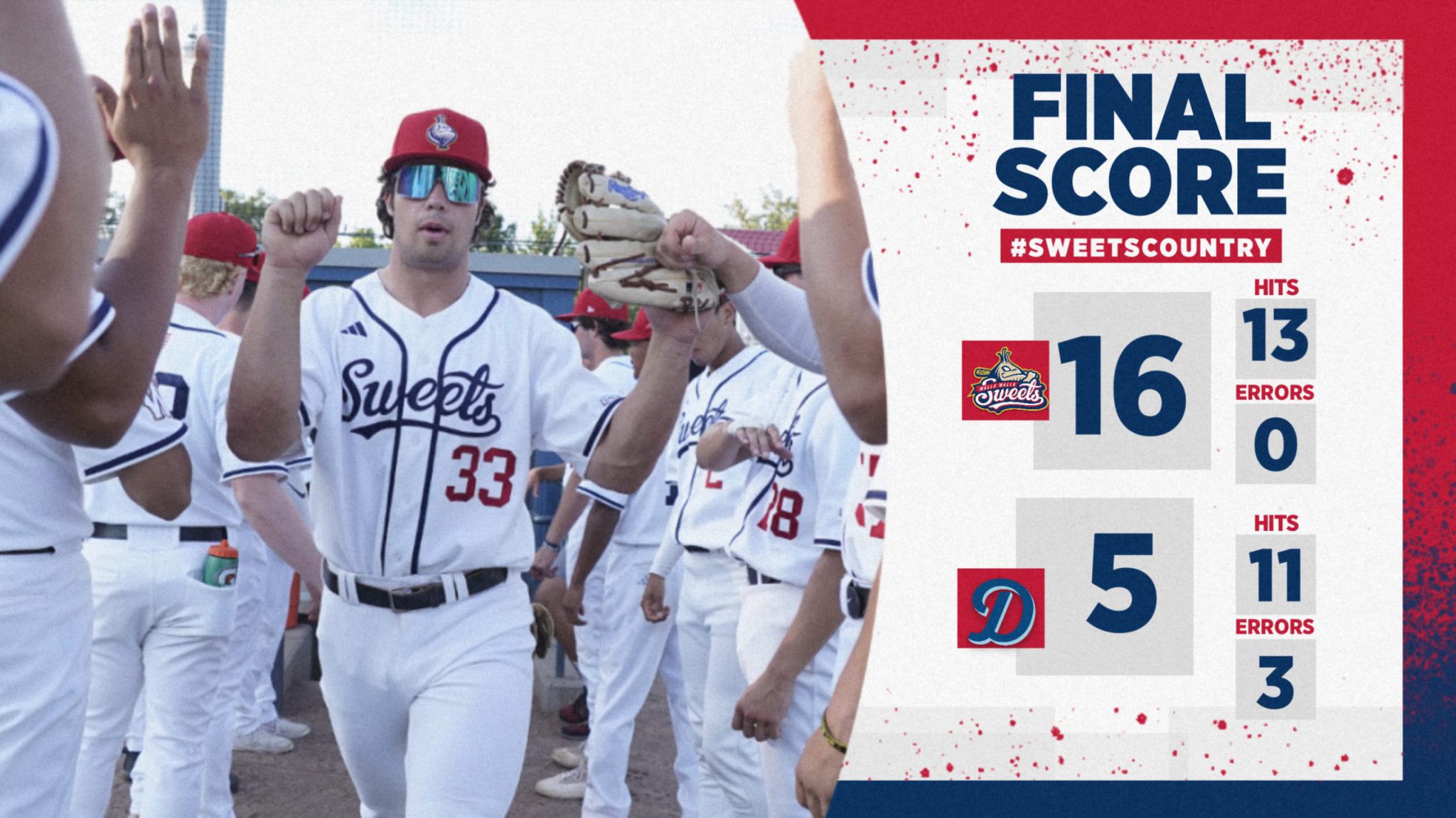 WALLA WALLA, WA- The Walla Walla Sweets exploded for a season-high 16 runs on Saturday night as they picked up back-to-back wins against the Springfield Drifters taking game two 16-5. With the win, the Sweets move to 12-23 on the season and 2-6 in the second half. 
Cayden Wotipka kicked off a career night for the Sweets driving in Kennedy Hara to get the Sweets on the board in the bottom of the first. Wotipka didn't stop there however, as in the third inning the LC Red Devil blasted his second home run of the season to left field to continue the impressive evening, on a night where he would finish with a Sweets season record 7 RBIs. 
On the mound, Kolby Solomon would pitch his best outing of the year going five innings scoreless allowing only three hits on the evening. 
A bulk of the Sweets' damage was done after Solomon's work was finished as in the bottom of the fifth the Sweets powered eight runs on the board. Wotipka kicked off the inning again with his sixth RBI of the evening driving in Payton Knowles with an RBI double. Aidan Espinoza also had a great night going 3/5 with an RBI in the inning bringing in Wotipka as the outfield duo kicked off a massive inning for the Sweets.
Landon Welter came in to work for Solomon and finished the game for Walla Walla going four innings in his Sweets debut.
Sweets by the Numbers
Wotipka drove in a Sweets season-best 7 runs
Both Wotipka and Espinoza were one hit away from the cycle (Wotipka Triple, Espinoza HR)
Hara extends his on-base streak to 24 games
Knowles extends his on-base streak to 24 games 
 Up Next
Sweets continue to battle with Springfield on 7/16/23 at 6:05 P.M