Sweets Snap Losing Streak, Taking Game One vs Springfield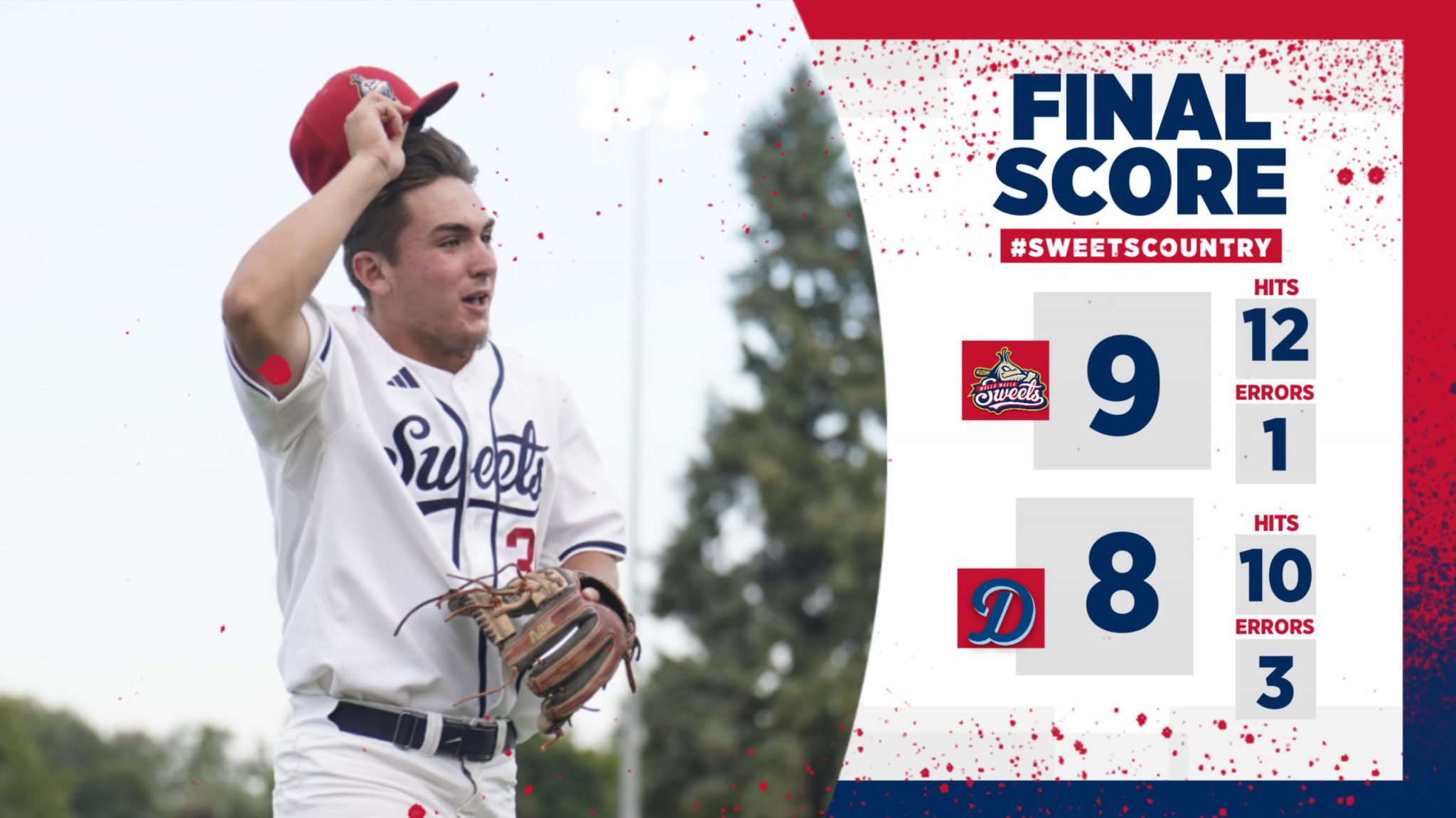 WALLA WALLA, WA- The Walla Walla Sweets snapped a seven-game losing streak in a Walla Walla slugfest, taking game one of the series with Springfield 9-8 on Friday night. With the win, the Sweets turn to 11-23 on the season and 1-6 in the second half.
The Drifters got on the board first however the Sweets answered with a big inning moments late in the bottom of the first. The Sweets drove in three runs in the bottom of the first to spark the offense in a big rebound game for the Sweets. Payton Knowles kicked things off by driving in Kennedy Hara with a base hit to right field and Aidan Espinoza followed it up by driving in Knowles three at-bats later.
In the second inning, Springfield again got on the board however the Sweets punched back with two more in the bottom half as a wild pitch scored Logan Meyer and Maxton Martin drove in Knowles moments after.
The Sweets added runs in the fourth and sixth however the Drifters took the lead in the top of the eighth 8-7. The Drifters hoped in four runs in the top of the eighth and the Sweets needed an answer. 
Jakob Marquez was the one to respond initially coming up clutch with a game-tying RBI base hit with the bases loaded. Kevin Spear then worked with the bases loaded in the tie game in the bottom of the eighth and drove in Andrew Graham to take a 9-8 lead which the Sweets would hold onto in the ninth.
Sweets by the Numbers
Hara extends his on-base streak to 23 games
Knowles extends his on-base streak to 23 games 
Marquez lead the Sweets going ¾ on the evening
Francisco Lopez got the win going 2 innings in relief 
 Up Next
Sweets continue to battle with Springfield for six games on 7/15/23 at 6:35 P.M