Sweets Drop Finale in Portland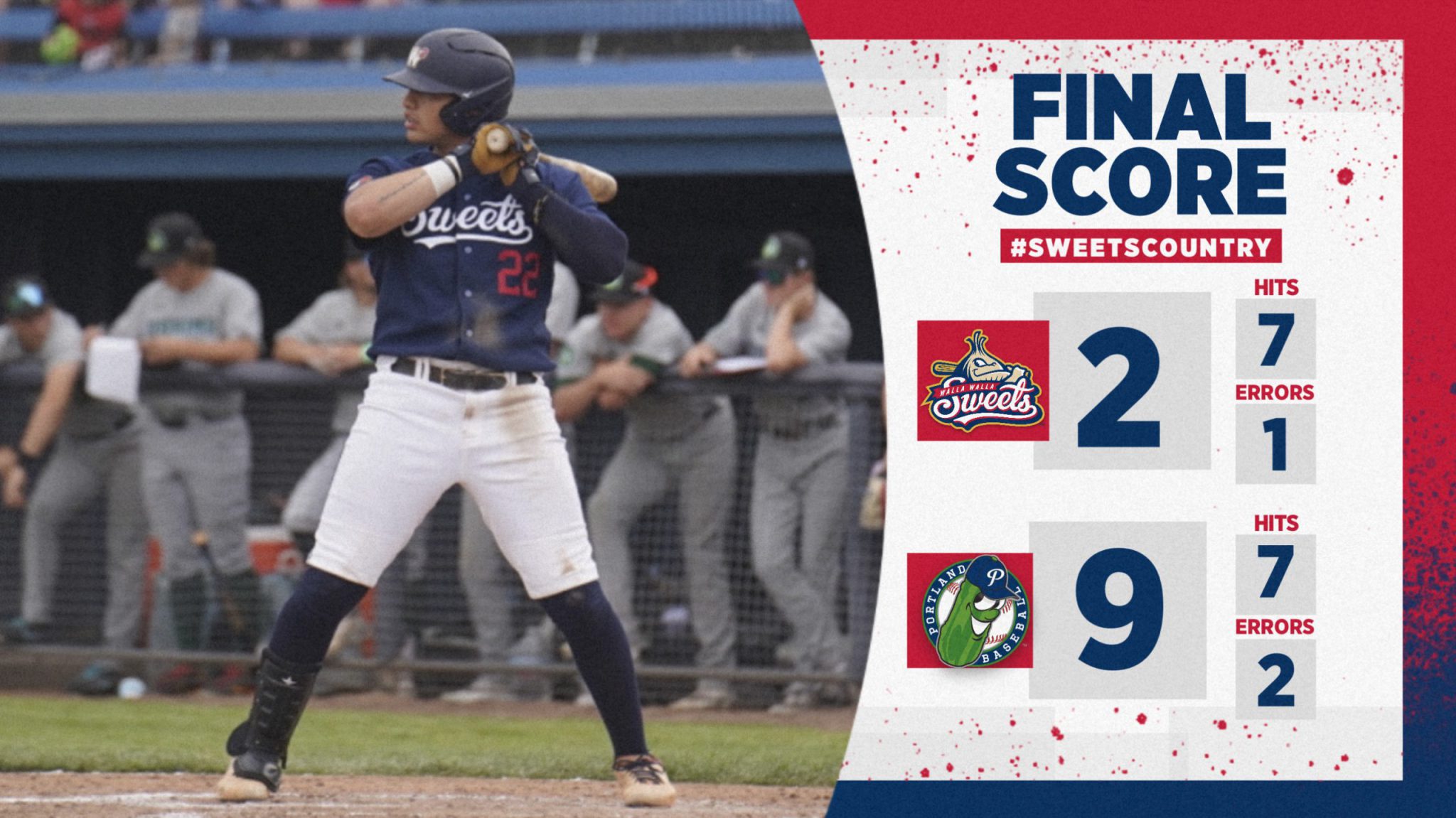 PORTLAND, OR- The Walla Walla Sweets dropped the final game of the series in Portland, as Pickles took down the Sweets 9-2 Thursday night from Walker Stadium. With the loss, the Sweets have dropped seven in a row and are now 10-23 overall and 0-7 in the second half. 
The Pickles came up big in the finale looking for the sweep and in the second inning Evan Cloud delivered. Cloys left the yard in the second inning to start the scoring and would match his two-run homer in the inning with another solo shot in the fourth inning. 
After one of the best offensive performances of the year the bats struggled to get going for Walla Walla. The Sweets finally had offense come alive in the ninth inning as Logan Meyer and Kennedy Hara came up clutch with base hits with two outs in the ninth. Both runners were driven in to score as back-to-back Portland errors put the Sweets in the ball game late.
Sweets by the Numbers
Hara extends his on base streak to 22 games
Knowles extends his on base streak to 22 games 
Meyer and Hara both had multiple knocks on the night in Portland 
 Up Next
Sweets battle with Springfield for six games starting on 7/14/23 at 6:35 P.M