Sweets Drop Game One in Portland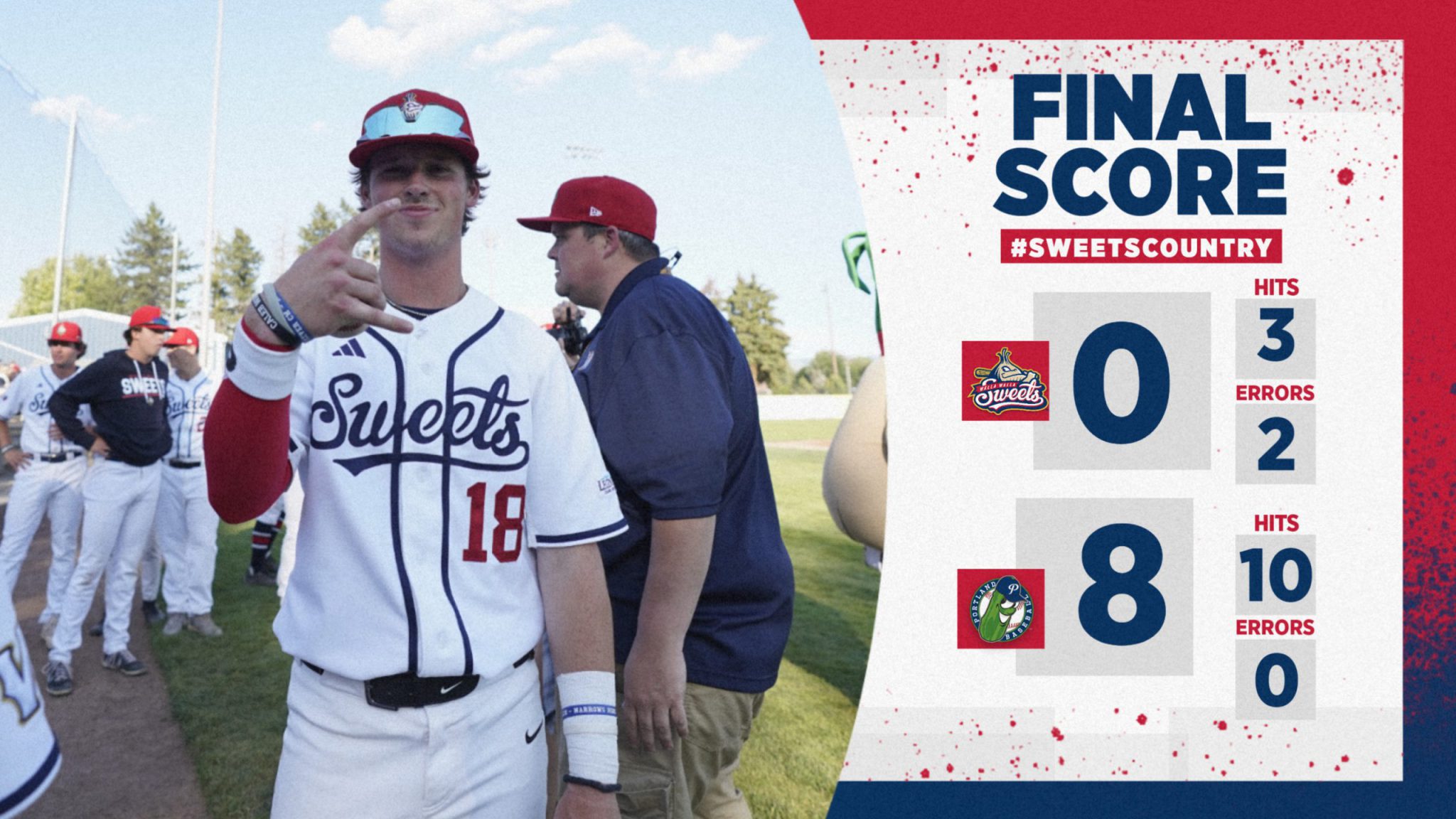 PORTLAND, OR- The Walla Walla Sweets fell in game one of the series vs Portland, as the Pickles shutout the Sweets 8-0 on Tuesday night from Walker Stadium. With the loss the Sweets have now dropped five in a row and are now 10-21 overall and 0-4 in the second half. 
Portland went up early as the Pickles brought across four runs in the bottom of the second inning and did not look back. Zach Hangas still powered through in the game pitching four innings but giving up a season high 7 runs with 6 of them being earned. 
Tyler Harper took over for Hangas in the fifth and had a good outing in replacement going two  innings of his own allowing only one earned run. 
Walla Walla's offense slowed down in a big way only putting up three hits in the loss which ties a season low for the Sweets. 
Sweets by the Numbers
Only Kennedy Hara, Ben Parker, and Aidan Espinoza recorded hits for the Sweets.

Walla Walla's loss to Portland is only their second time being shutout of the season.

Payton Knowles has extended his on-base streak to 22 games.
 Up Next
Sweets travel off to Portland on 7/12/23 at 7:05 P.M