Funneman Season High in Strikeouts Not Enough vs Nanaimo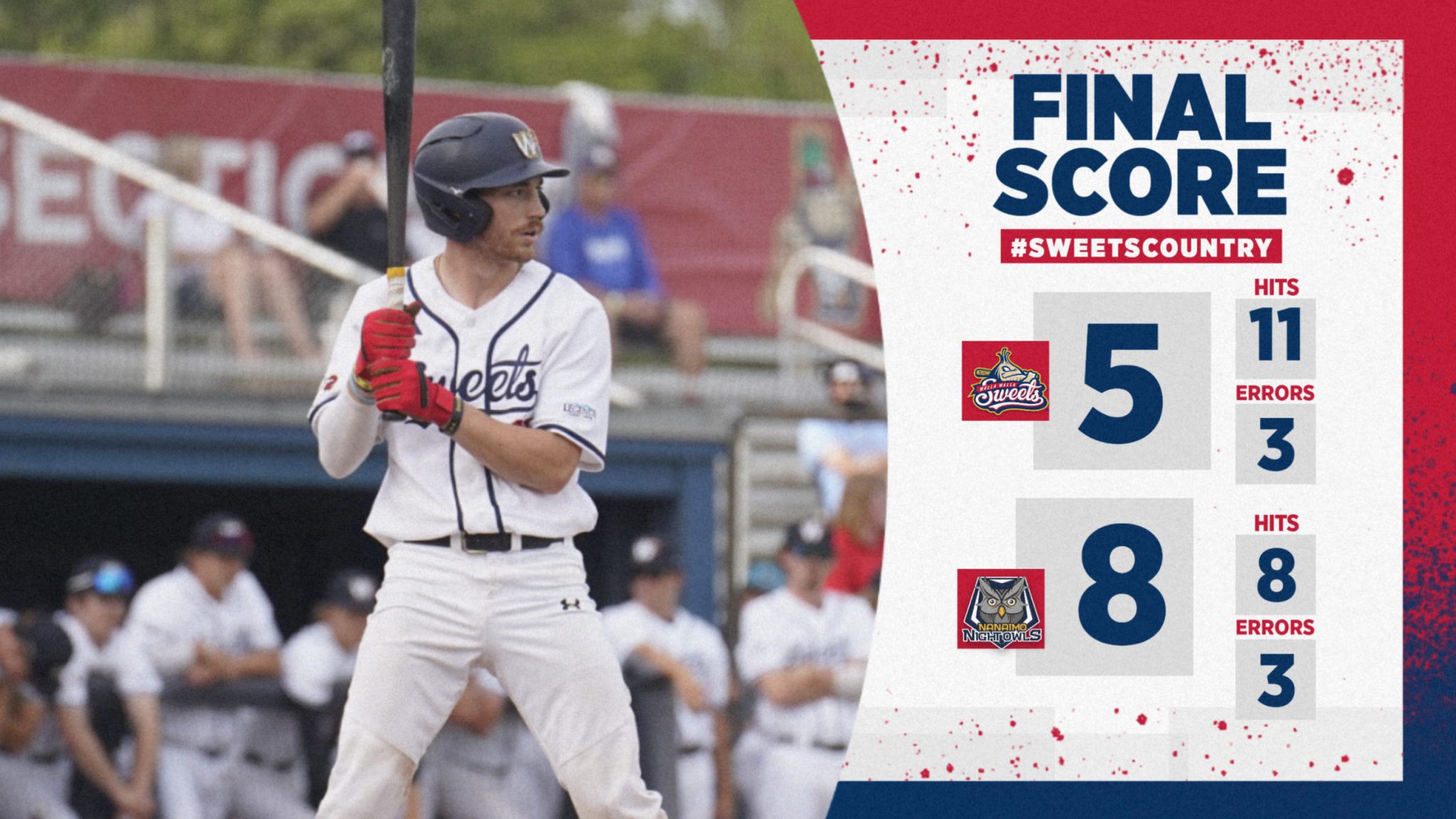 WALLA WALLA, WA- Lane Funneman set a new Sweets season-high in strikeouts as he'd punch out 8 batters, however, the Sweets dropped game one with Nanaimo 8-5. With the loss, the Sweets move to 10-18 in 2023.
Funneman struggled to kick off the ball game allowing three runs to come across to kick off the ball game for the NightOwls.  However found his footing as the game went along striking out a new season high for Walla Walla, sitting down 8 batters across 5 innings.
Walla Walla answered back however with a run of their own in the bottom of the first. Manny Casillas drove in Andrew Graham to make it 5 of 6 with an RBI for Casillas. Casillas however didn't stop after one as he finished with 3 RBIs on the night for Walla Walla driving in runs in the second and fifth innings. In the fifth inning, Casillas drove in Ben Parker to give Walla Square their first lead of the ball game.
After Nanaimo tied the game up in the sixth, Logan Meyer took the lead right back. Meyer shot a base hit up the middle and drove in Parker again to give the Sweets a one run lead. 
Sadly for the Sweets Nanaimo drove in 4 runs combined in the eighth and ninth to walk out of Borleske with a win.
Sweets by the Numbers
Casillas drove in 3 runs which is the sixth time in seven games he recorded a RBI.

Funneman struck out 8 batters which is a Sweets season high in 2023.

Ben Parker was perfect going 3/3 and scoring twice.
 Up Next
Sweets square off with Nanaimo on 7/8/23 at 6:35 P.M