Sweets Take Game Two vs Victoria, Clinch Series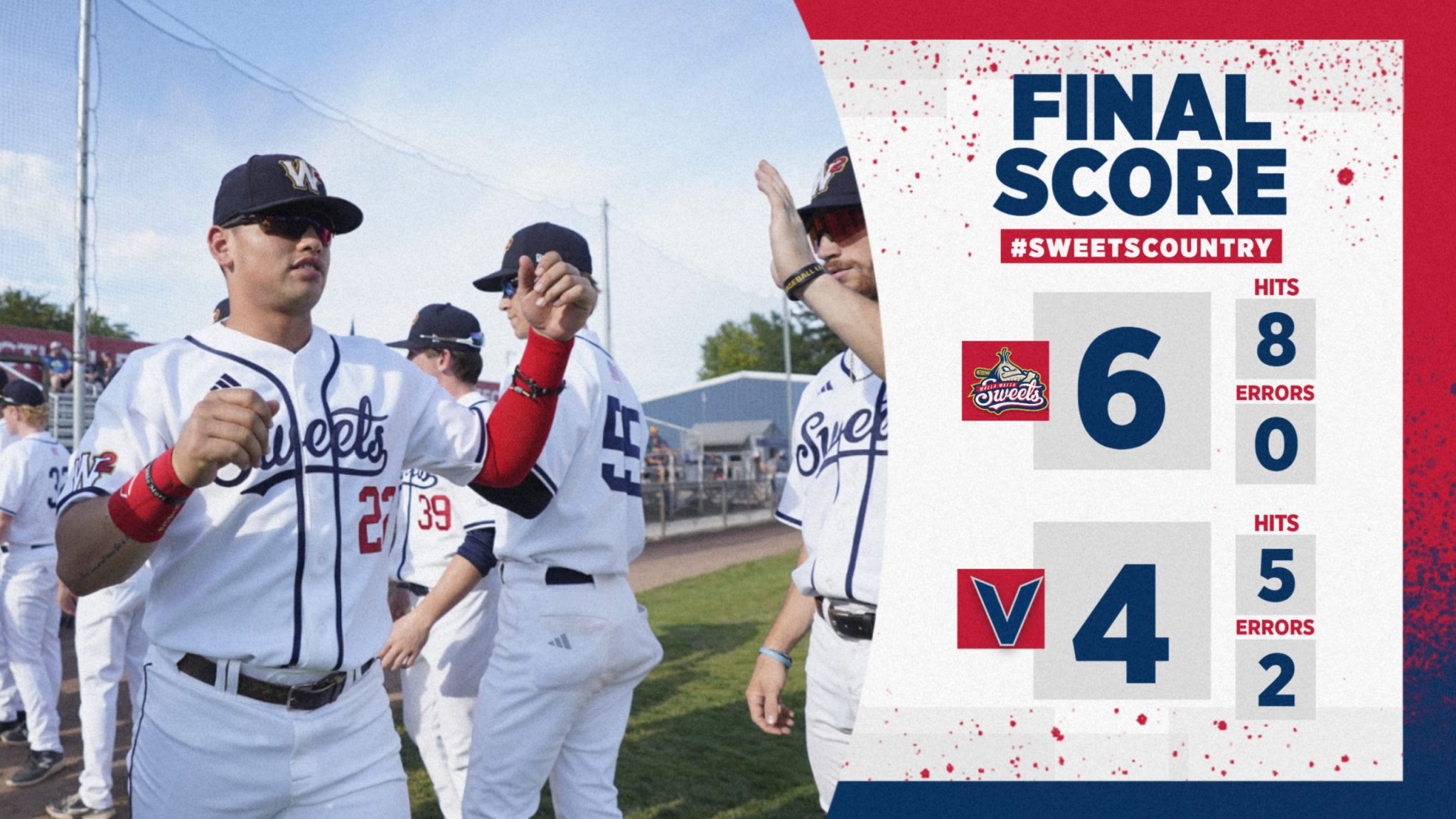 WALLA WALLA, WA-  The Walla Walla Sweets took down the Victoria Harbour Cats 6-4 to clinch the series victory over the HarbourCats in Walla Walla. With the win, the Sweets move to 10-16 on the year. 
Walla Walla kicked off the scoring as Jakob Marquez drove in Kennedy Hara to kick off Marquez's 22nd Birthday festivities. 
Victoria responded by taking a 2-1 lead after the 2nd as Marco Pirruccello and Ty Hall drove in runs, but this would be the last time the H-Cats held the lead. The Sweets quickly responded as Hara hit a deep shot to left field going solo for his first homer with the Sweets, to tie the ball game a 2. 
After that, it was all Walla Walla when Manny Casillas kicked off a strong inning for the Sweets with a lead-off triple in the bottom of the fourth. Casillas didn't wait too long to be brought in as Davis Carr matched the lead-off triple with a two-run triple to give the Sweets a 4-2 lead. Hara then drove in Carr on a SAC-Fly to make it 5-2 after the fourth. 
The Sweets and Cats traded runs in the seventh inning with Marquez scoring his 2nd RBI of the day as the Sweets capped off game two with a win.
Sweets by the Numbers
Hara hit the second Sweets home run at Borleske this season

Hara, Carr, and Marquez all had 2 RBIs on the evening 

Hara extended his on-base streak to 18 games 

Payton Knowles extended his on-base streak to 17 games 
 Up Next
Sweets square off with the Victoria on 7/6/23 at 6:35 P.M